Right now, drink bottles across the world are fully exposed. They should probably cover up. Like so.

According to Livedoor News, one of Japan's largest news portals, these "bottle panties" or "bottle underpants" (ボトルのおぱんつ or botoru no opantsu) are going on sale in Japan in late May. These will be sold via capsule toy machines in arcades, toy stores, and other shops for 200 yen ($2.16) each.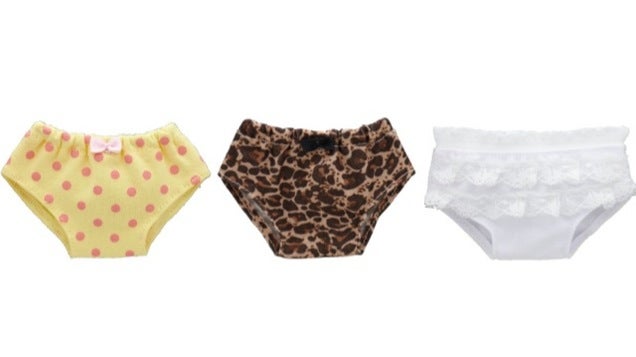 As a novelty item, they do seem to be inspired by the smartphone underwear released a few years back.
However, they do serve a function! As summer hits, cold drinks sweat, and this "next generation bottle cover" can catch the beads of sweat before they leave a perspiration ring on your table.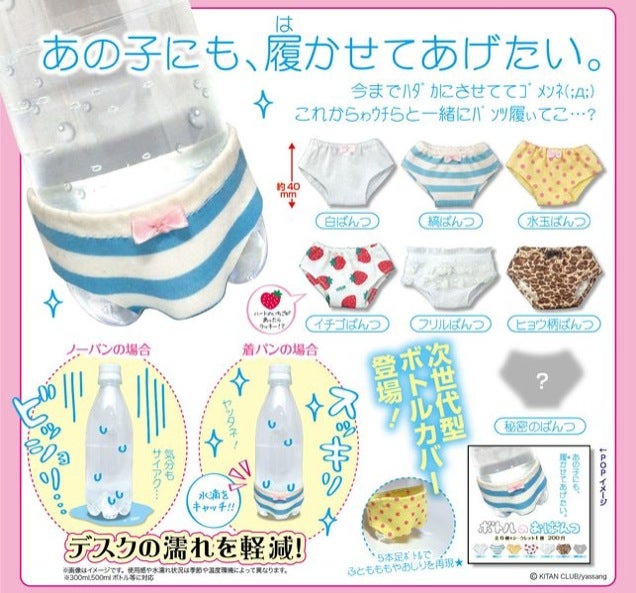 Of course, you'll end up with sweaty bottle underpants. But you usually do regardless during Japanese summers.