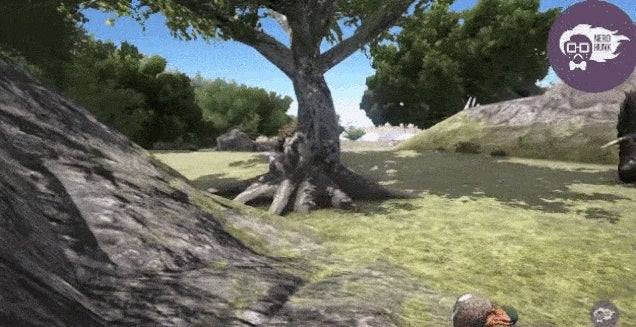 Ark: Survival Evolved is the third most popular game on all of Steam right now, and there's an obvious reason for that: dinosaur-annihilating dodo bird armies.
Jessa of NerdHunk took advantage of Ark's best feature — the ability to tame Jurassic beasts and have them do your bidding — to create an army of seemingly harmless dodo birds. Then she told them to hunt dinosaurs. Massive dinosaurs.
Things went well! Er, for a little while.
This, in a nutshell, is why I prefer Ark to other survival games. It's far from finished, but the animal/dinosaur AI makes for some magnificently dumb, fun moments. Mix that with other players and, well, it's a recipe for a mass extinction event. But a fun mass extinction event, unlike that awful one the real dinosaurs hosted. Take that, dinosaurs. Video games are so much cooler than you.