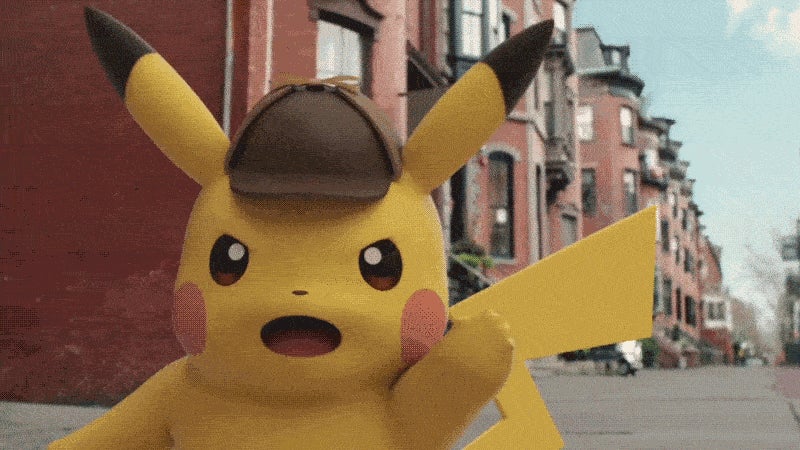 Hinted at back in 2013, Pikachu will play a talking detective in the upcoming 3DS game Great Detective Pikachu: The Birth of a New Duo. Today, we finally get to see the game's debut teaser. The Japanese title is Meitantei Pikachu: Shin Konbi Tanjyou ("konbi" can also mean "combination" as well as "pair" or "team"). In the game, you team up with a talking detective Pikachu to solve mysteries. You know, one that can say more than "pika pika".
According to the teaser, this Pikachu can not only speak, but also drink coffee!
Meitantei Pikachu: Shin Konbi Tanjyou will be released on the Nintendo eShop on February 3 in Japan. It's priced at 1500 yen ($18), but will be available for the special price of 1200 yen ($14) until February 29.