You never know what you might find while out and exploring in No Man's Sky.

Image credit: Dark_3nergy
Players everywhere are making their way through galaxy right now, and in some planets, they're finding all sorts of fascinating flora and fauna. I've compiled some images of the best discoveries players have made below, but feel free to share your creatures in the comments.
So far, it seems universal that any variations of space dogs are the best, and that anything with tentacles is the worst. Also, No Man's Sky totally has some dick-looking monsters. It's wild, as you'll see below: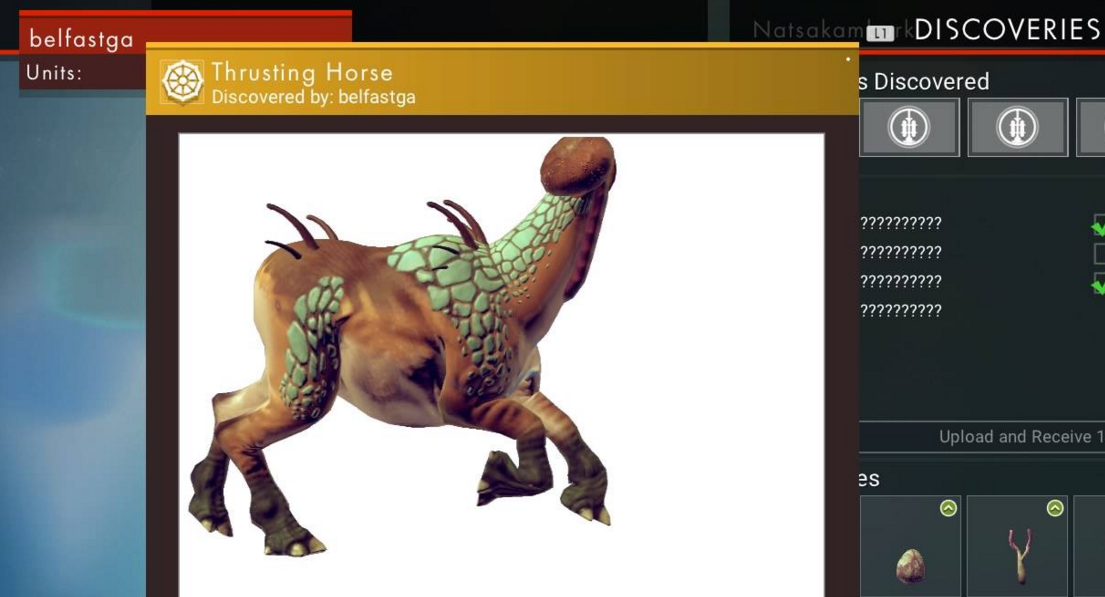 Image credit:
Belfast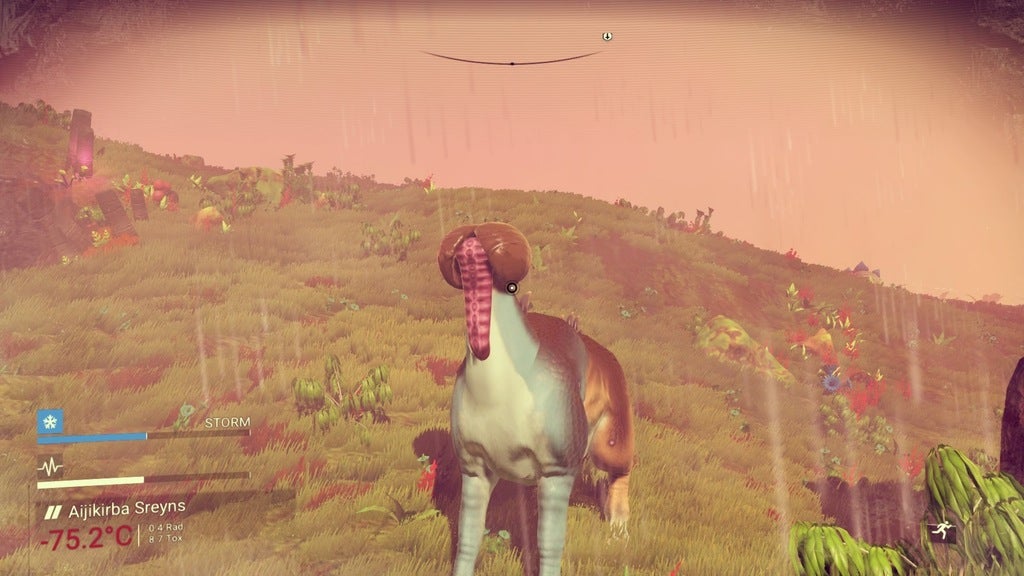 Image credit:
soundn3ko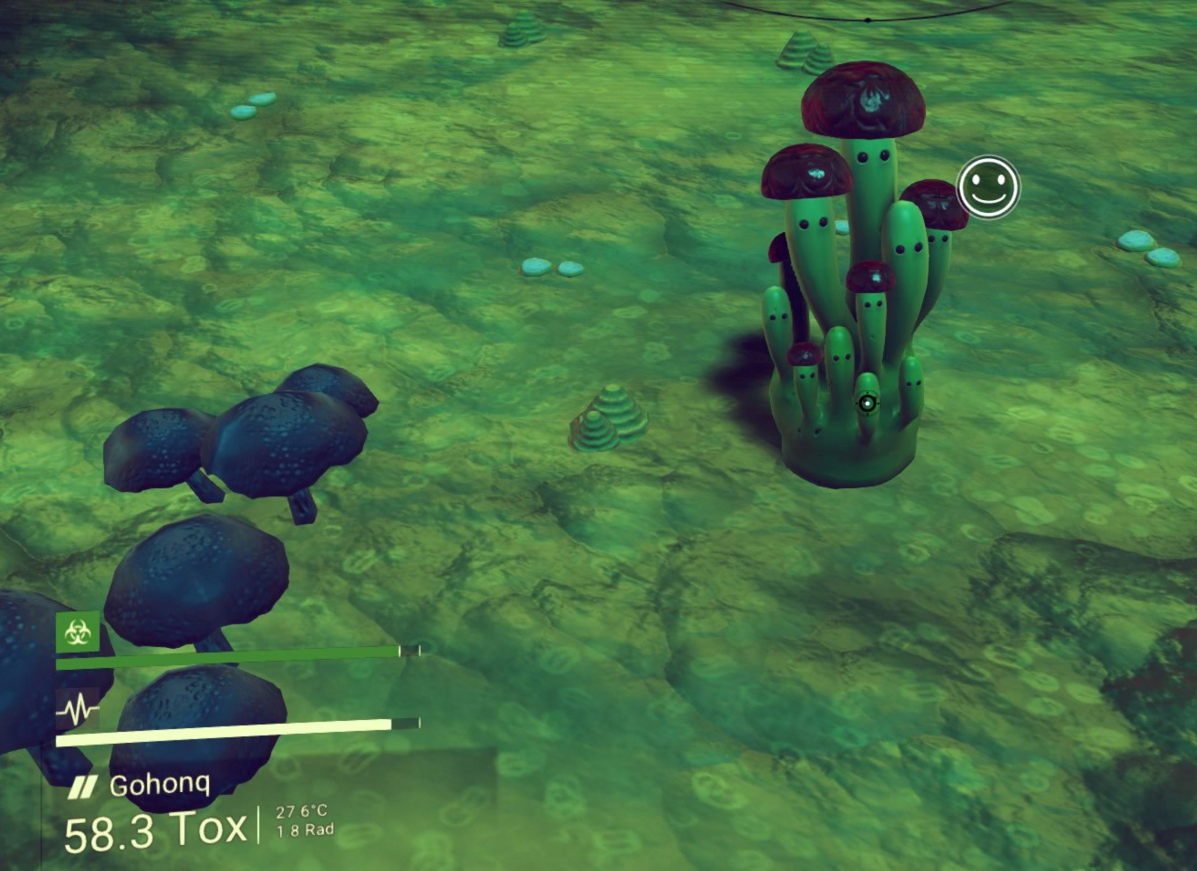 Via
bigDave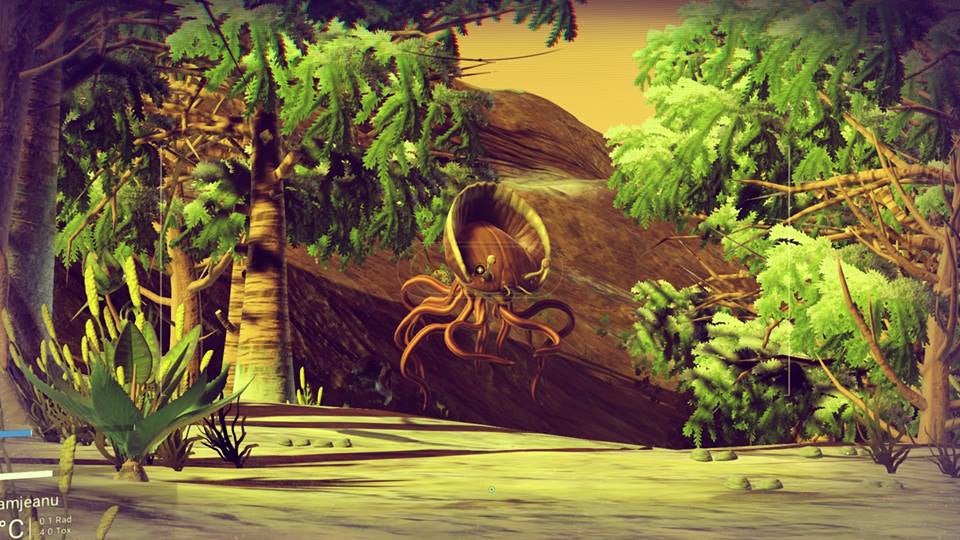 Via
ironcreed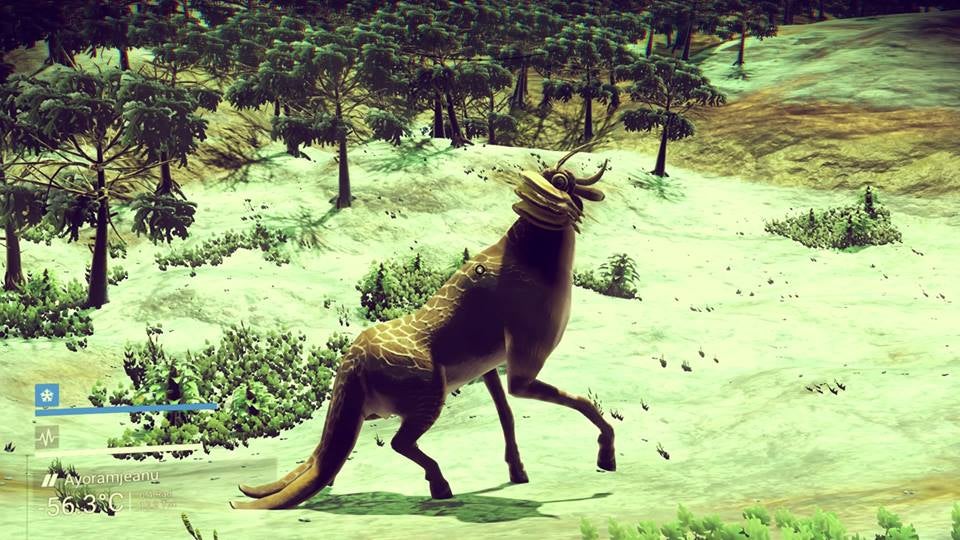 Via
ironcreed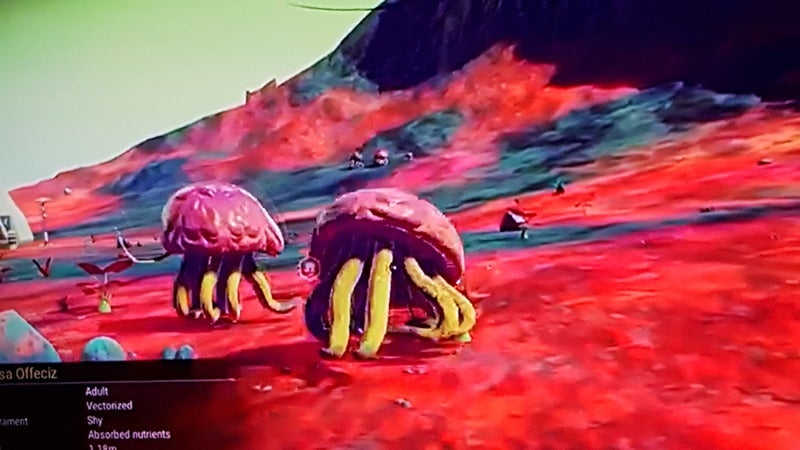 Via
Aselith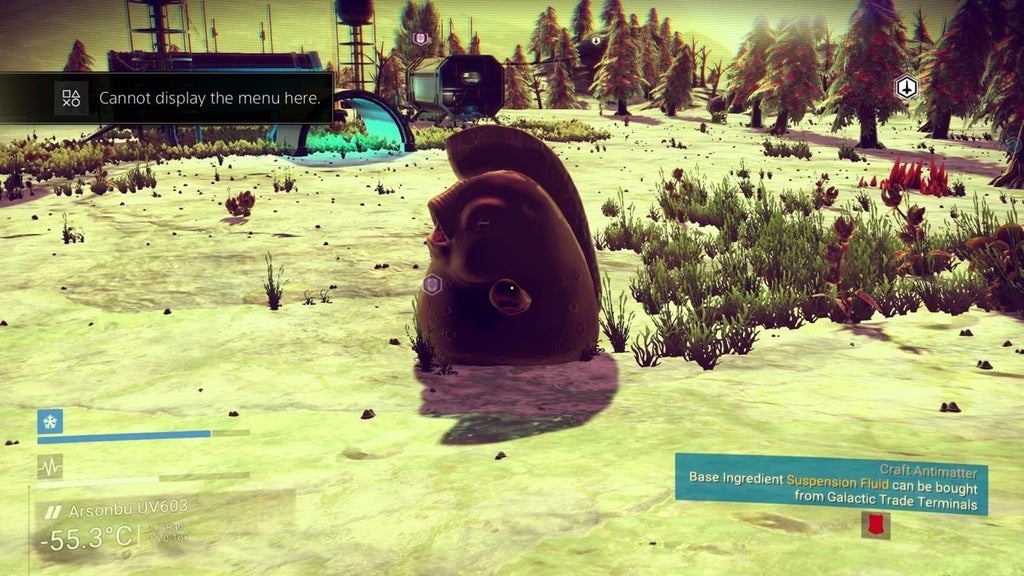 Image credit:
Smodzilla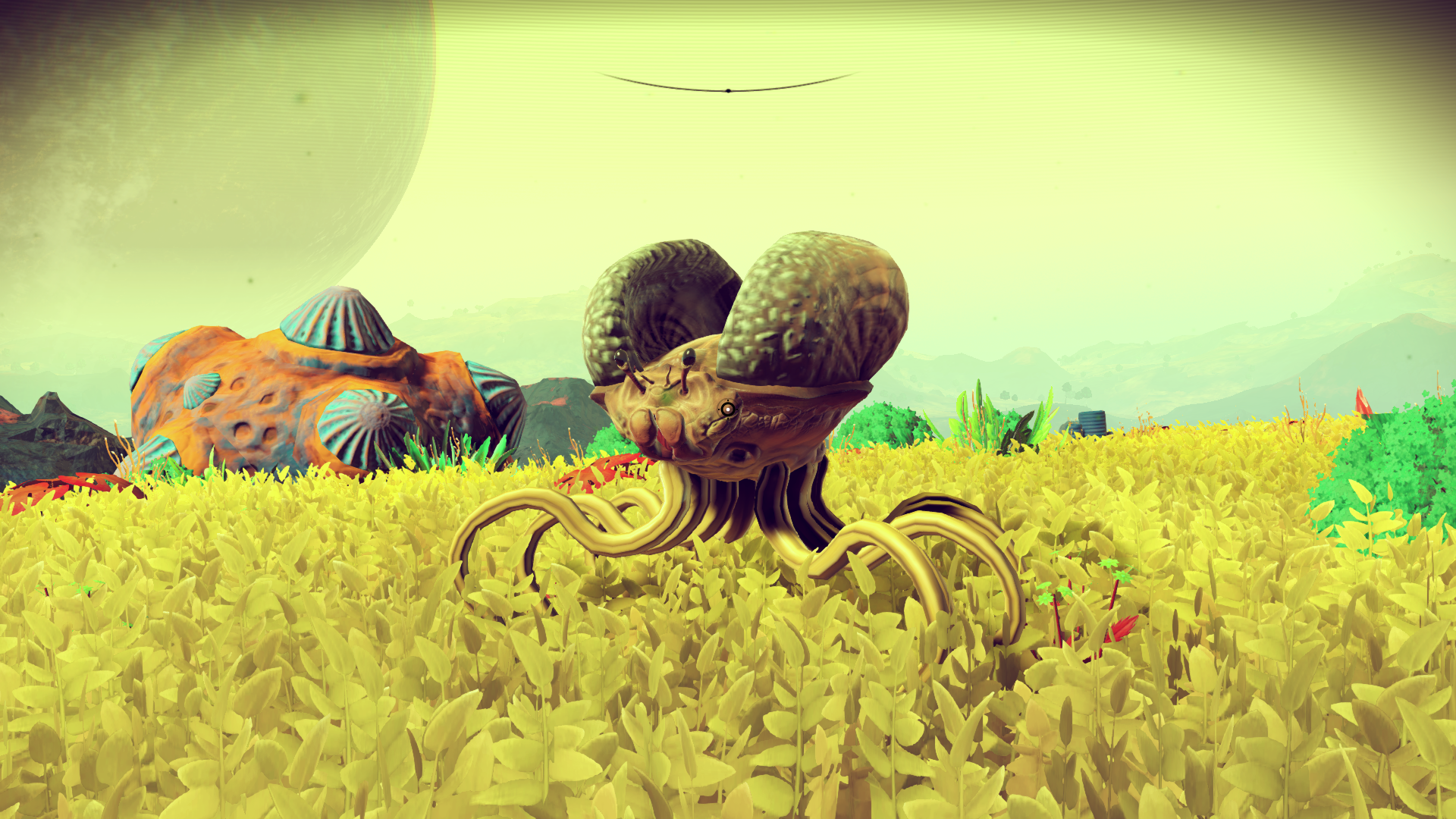 Image credit:
Betty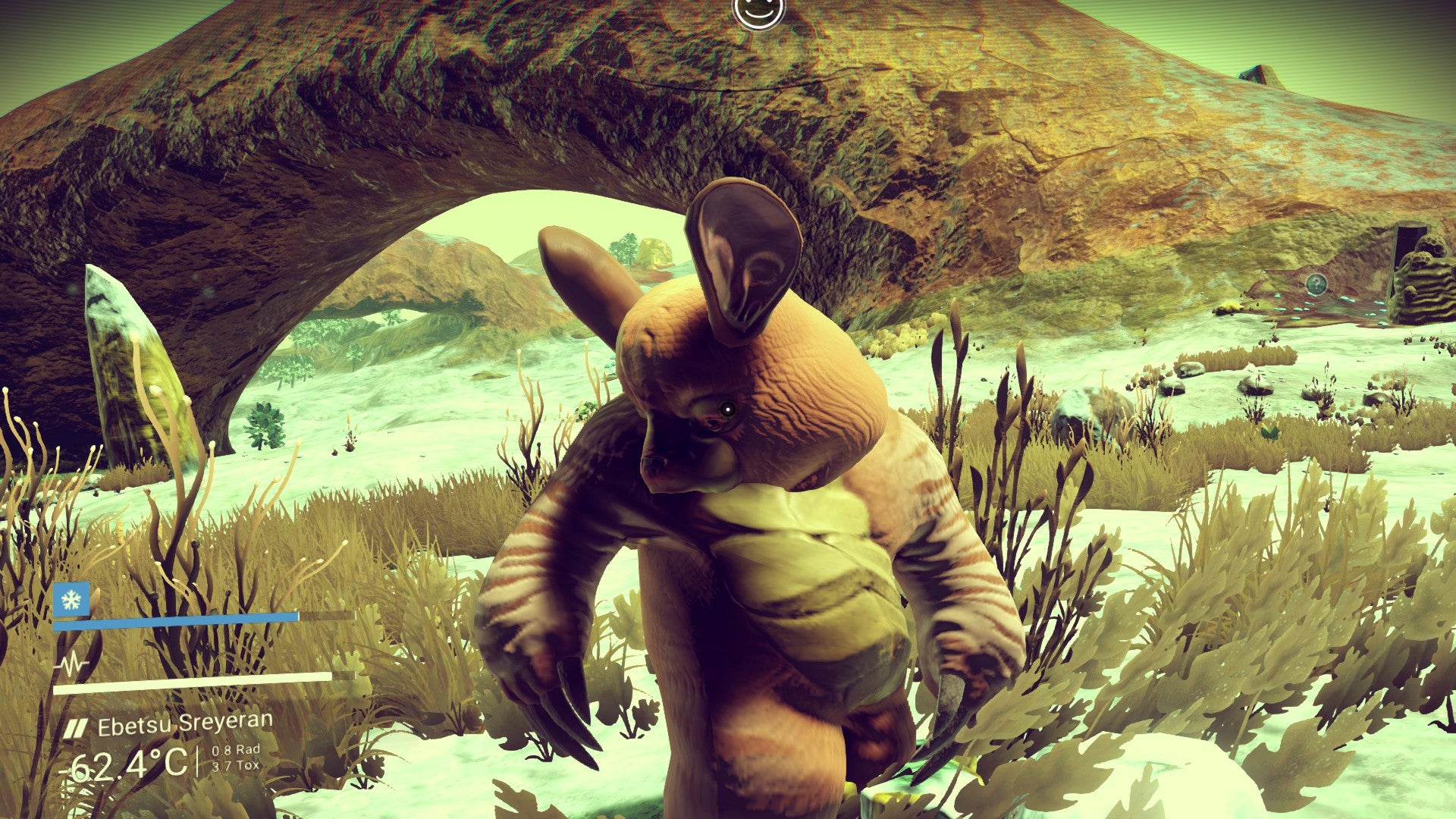 Image credit:
theWB27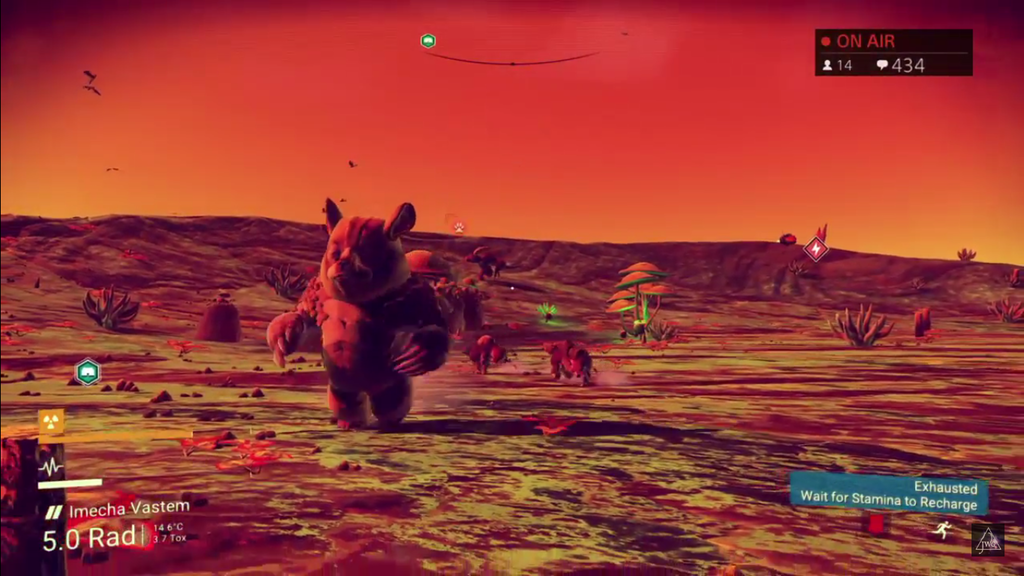 Image credit:
Normandy_sr3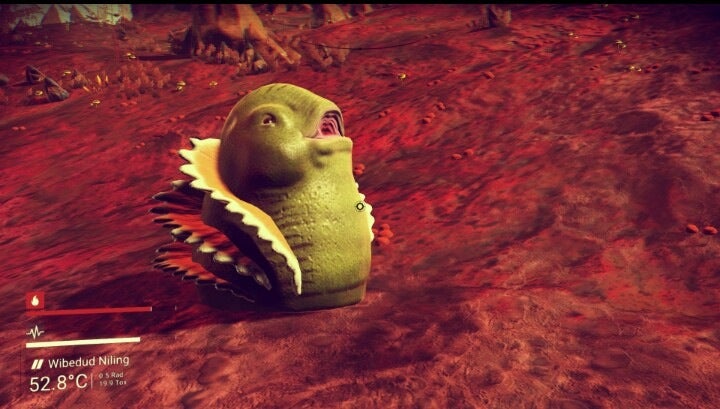 Image credit:
octopusslayer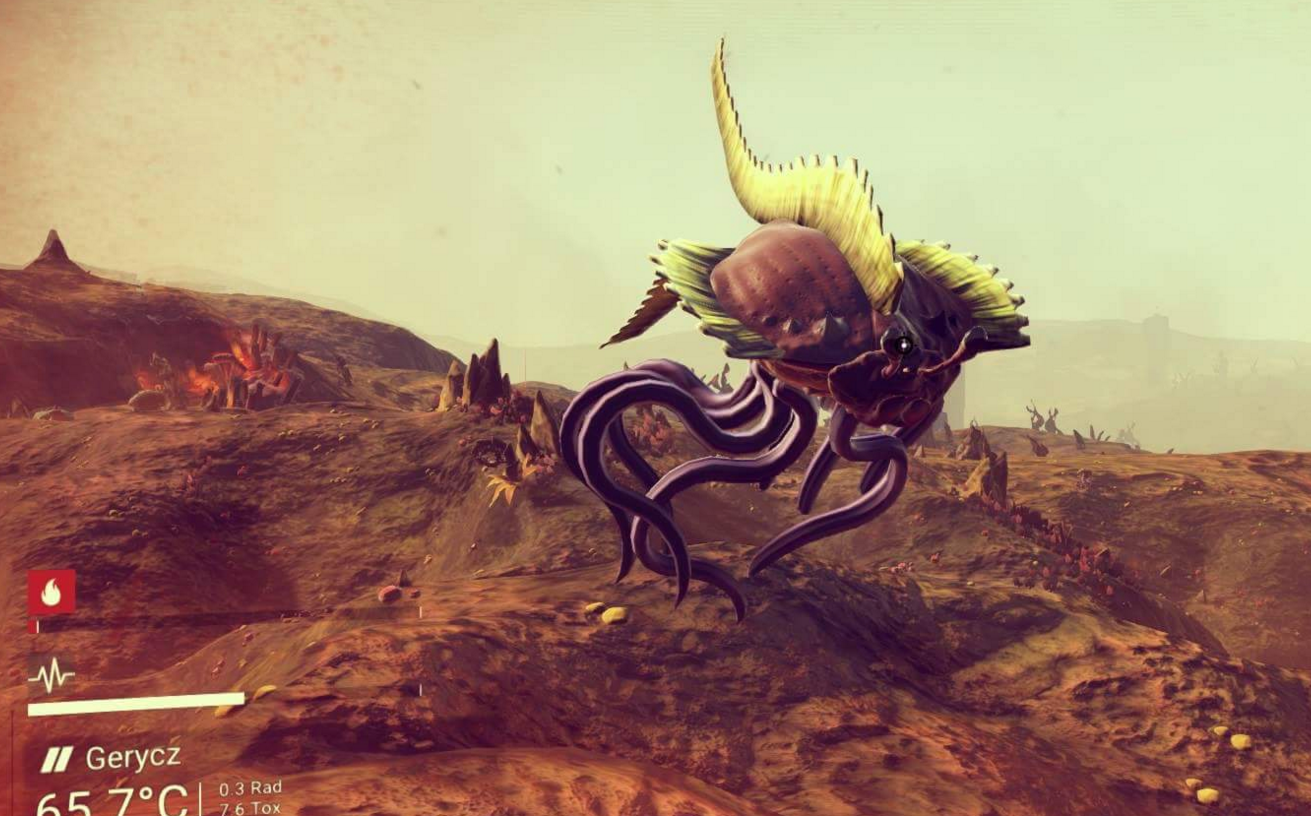 Image credit:
GEARHEADGus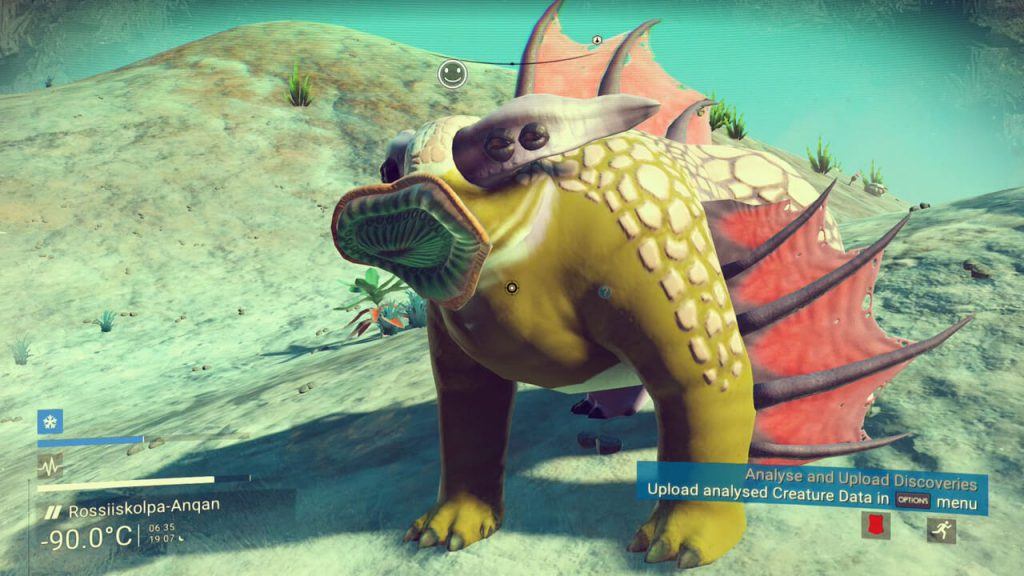 Via:
powerpyx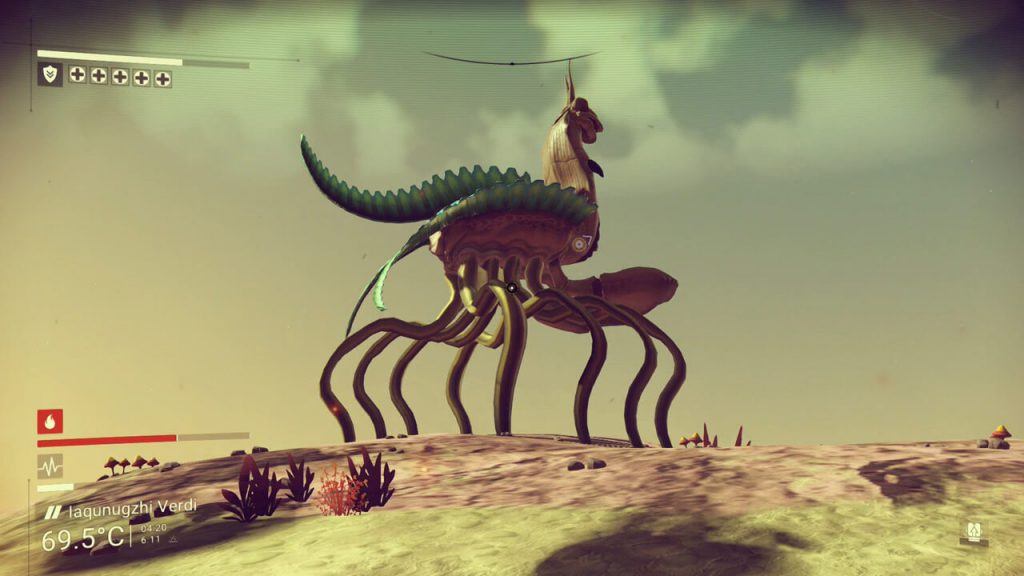 Via
powerpyx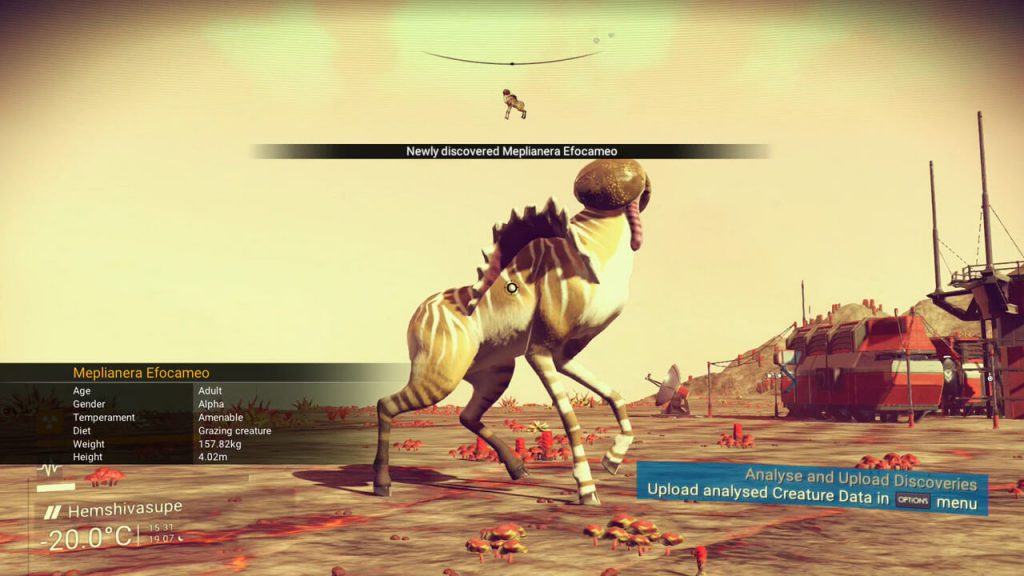 Via:
powerpyx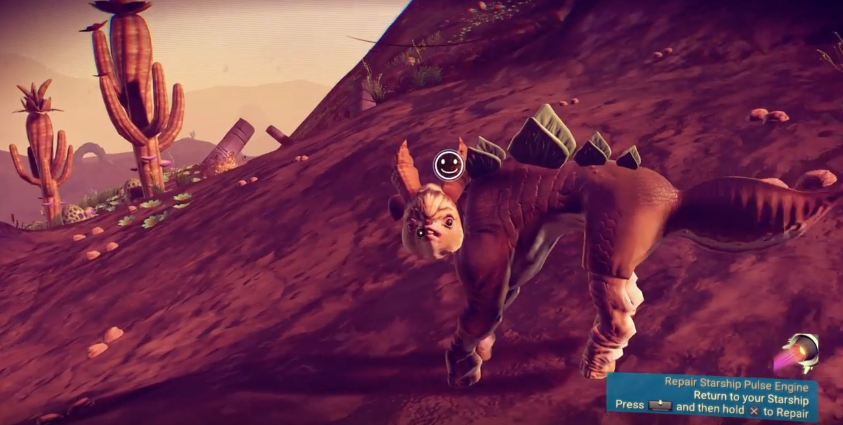 Image credit:
WardenOfSpace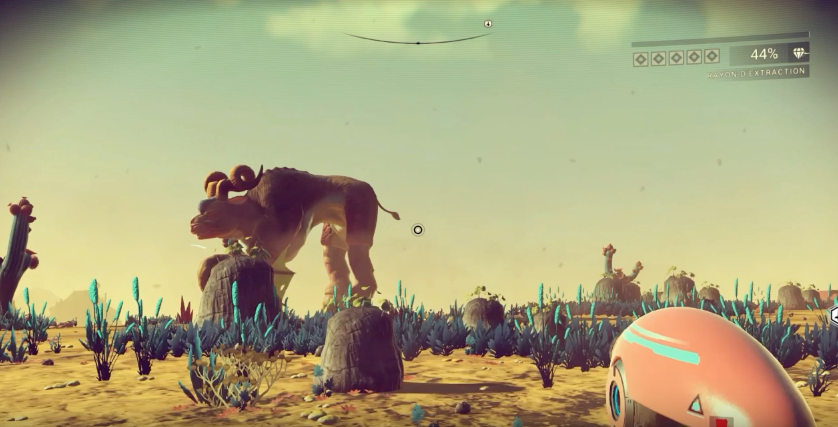 Image credit:
ROUGEZ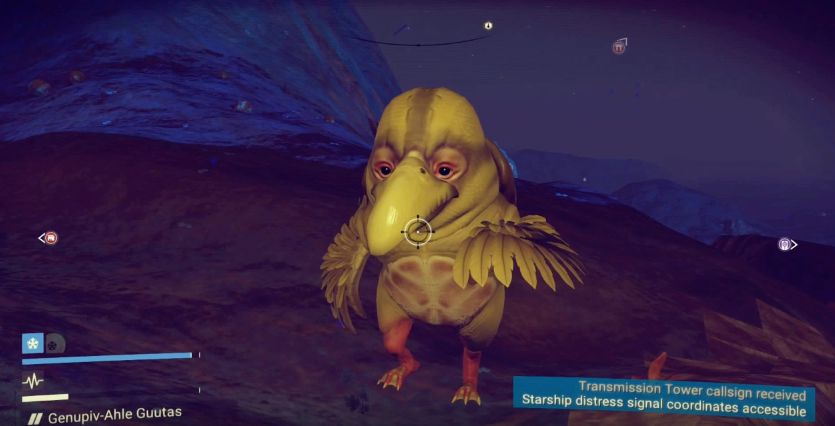 Image credit:
ROUGEZ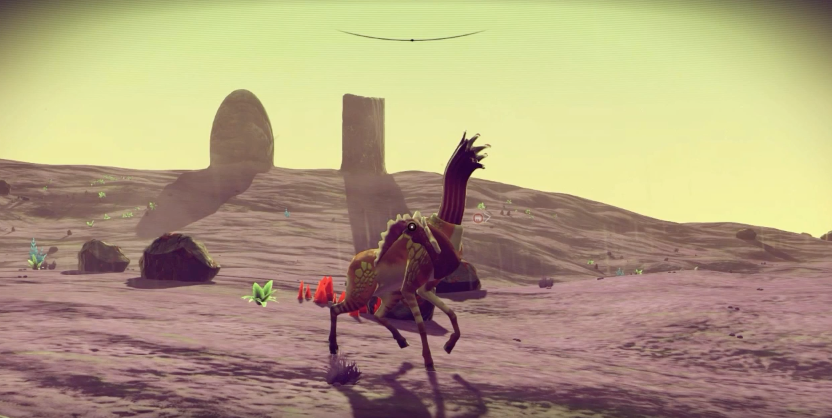 Image credit:
ROUGEZ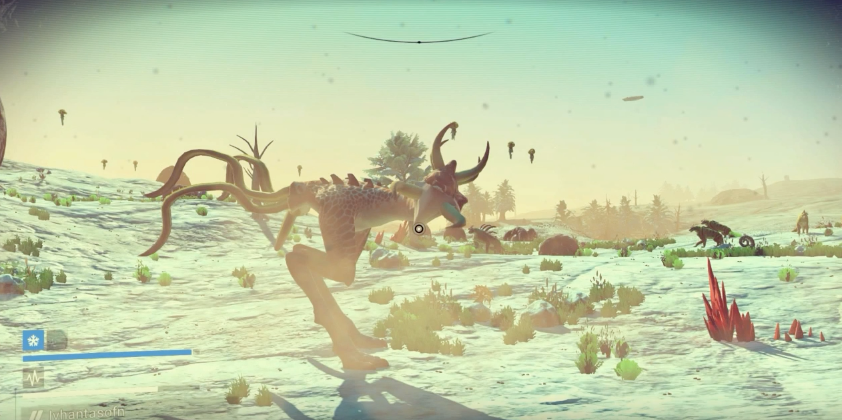 Image credit:
ROUGEZ
@xpatriciah fin dogs I mean pic.twitter.com/DyVBBHIH40

— ✨ rachel ✨ (@ohhoe) August 9, 2016
@xpatriciah I found a planet with nothing but predatory bugs… I present the Spidorpion w/ snakes for legs… ??? pic.twitter.com/t8s2zQwgsu

— Taylor Garratt (@TaylorGarratt) August 9, 2016
Here is my favorite creature that I've found in No Man's Sky thus far. pic.twitter.com/cBtbWo6s0S

— Patricia Hernandez (@xpatriciah) August 9, 2016
*Jurassic Park theme plays* pic.twitter.com/GONyQQsRcA

— No Man's Ska (@bombsfall) August 9, 2016
no man's sky is a 10/10 so far pic.twitter.com/YdTXK0llnj

— Andrew Goldfarb (@garfep) August 9, 2016
Frrriiiieeennd pic.twitter.com/S754mh76Ej

— 〰➰felix down➰〰 (@legobutts) August 9, 2016
Trained this one to shake #PS4share pic.twitter.com/CROzg3dKK6

— Kris Graft (@krisgraft) August 9, 2016
This is Gilbob. We are friends. #NoMansSky #PS4share pic.twitter.com/atuDYz6vMV

— Peco's Sky (@Ondores_Lies) August 9, 2016
Long Necked Snarfle thing pic.twitter.com/QBMDecqII4

— Heather Alexandra (@transgamerthink) August 9, 2016