Genji cosplay by Nefeni Cosplay
Egg Sisters have been absolutely dominating Dragon Con with this Reinhardt, which despite looking like an enormous statue is actually a cosplay outfit.
To get an idea of the scale of the costume, look at this!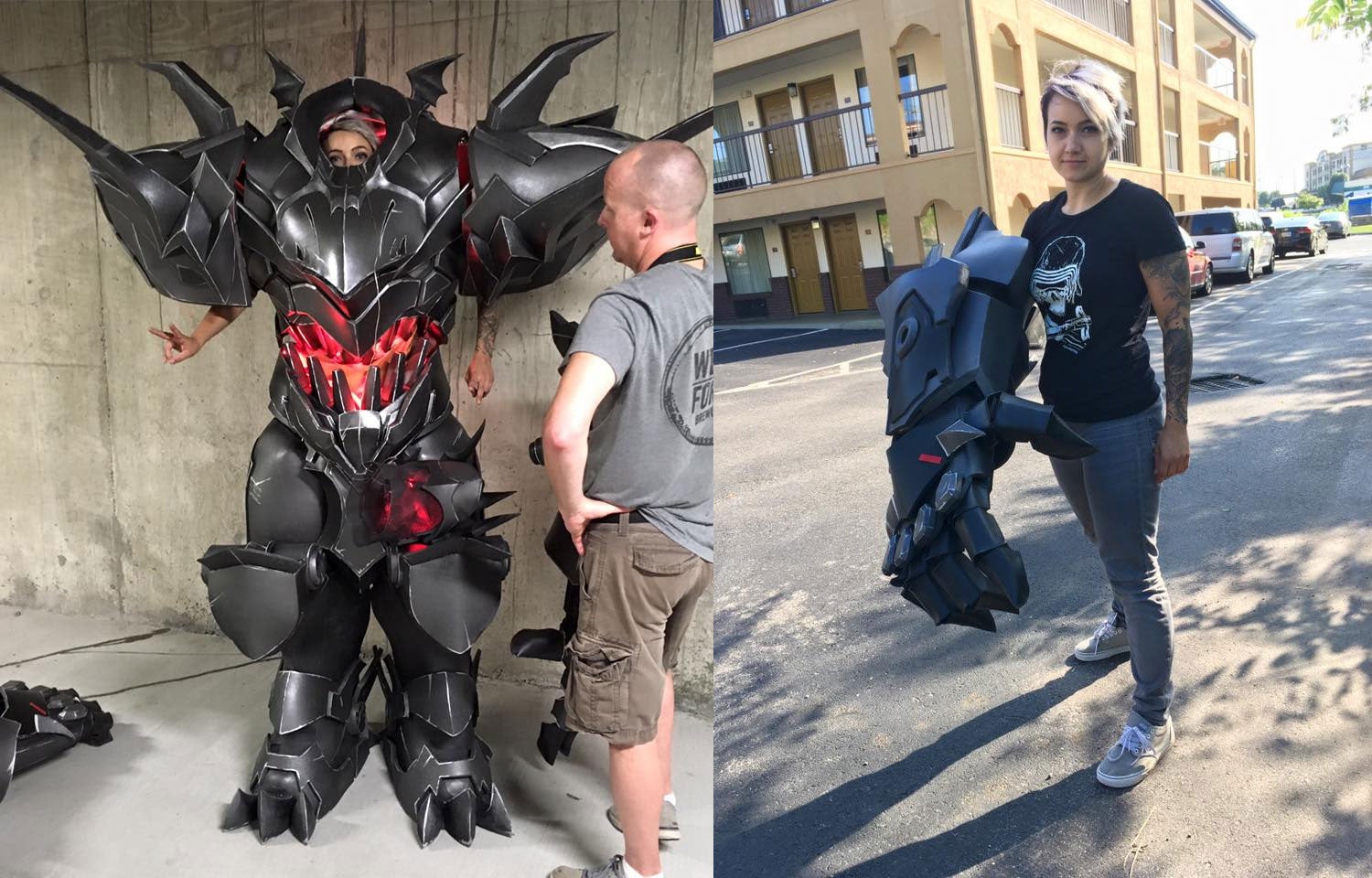 Incredible. You can see more of Egg Sisters' work at their Facebook page.