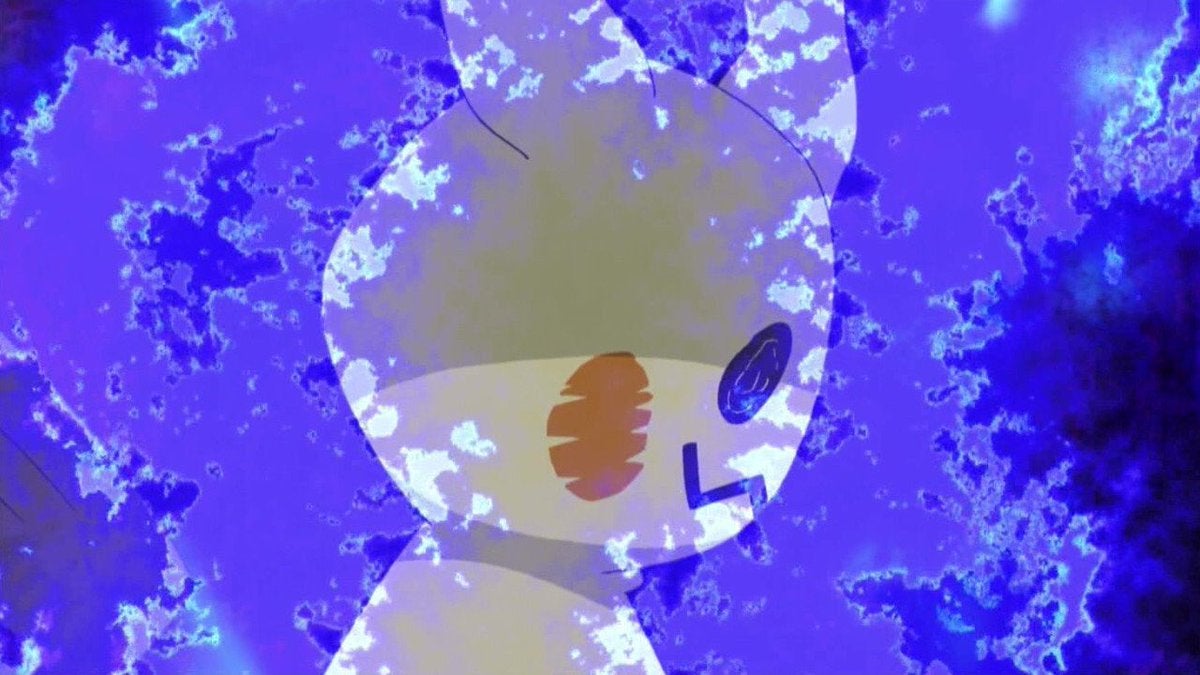 As Kotaku previously reported, Mimikyu is terrifying in the new Pokemon Sun Moon anime. But, we thought Mimikyu was so cute! The hell is going on? Japanese fans think they have figured it out.
[Image via Grimmia_0810]
Note: This article has Sun and Moon game spoilers.
When Mimikyu shows up in the new Pokemon Sun Moon anime, the character is surrounded by blue and purple light that kind of looks like electricity.
You thought Mimikyu was cute?

Too bad! He actually fucking hates Pikachu and is an edgelord fueled only by hatred and rage! pic.twitter.com/YjzlRoBZZl

— Nao (@Sakusuru) November 24, 2016
Mimikyu totally freaks out Meowth and appears to be holding one helluva grudge.
But, Rotom Pokedex explains that Mimikyu is a Ghost/Fairy Pokemon and under that Pikachu costume is mysterious, unidentified Pokemon. But who?
ミミッキュ怖すぎでしょ #anipoke pic.twitter.com/TsNeGdeUaw

— すてら(公式アカウント) (@Story_terror) November 24, 2016
Rotom Pokedex then says, "It's said that a researcher who tried to look underneath died from shock."
Shock. Died. Shock. Pikachu. Shock... Pokemon shock?
In December 1997, an episode of the original Pokemon anime caused children to have seizures, sending nearly 700 kids to the hospital. In Japan, the incident was called "Pokemon Shock". (You can read more about the events surrounding it here.)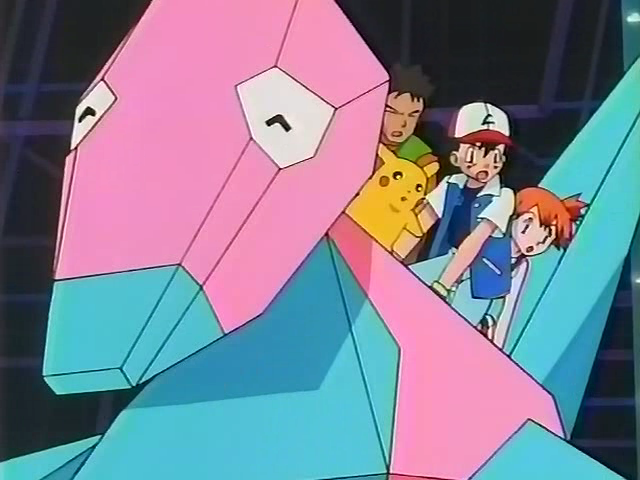 [Image via bulbapedia]
Porygon appeared in that episode. As Japanese site Pokemon Matome points out, there are theories that the mysterious Pokemon is Porygon.
ピカチュウに個人的に怨みがある……
そういえば、20年ぐらい前にピカチュウの罪を背負わされて冤罪になりアニメに出れなくなったポケモンがいたなぁ……

もしかしてミミッキュの正体って……
あっ…(察し)#anipoke pic.twitter.com/Arw3kDUnW5

— カムル (アローラのすがた) (@g598k5963) November 24, 2016
(Better yet, not just Porygon, but perhaps, Porygon2).
周知の事実だと思うけどミミッキュの正体はポリゴン2だから pic.twitter.com/gNzpTuDHn0

— ポリゴン[email protected]ポケモン垢 (@porygooon2) November 26, 2016
Porygon has not starred in an episode of the TV anime since the "Pokemon Shock". Pikachu, however, has.
Maybe Porygon is still bitter at Pikachu? That would explain the Pikachu hate.
「ポケモンショックが起こったのは?」

『約20年前1997年だね』

「ミミッキュがピカチュウを真似始めたのは?」

『…20年前だね』

「もひとつ質問いいかな」
 
「あの事件でピカチュウの代わりにアニメから消されたポケモンは?」
 
『…君のような勘のいいガキは嫌いだよ』 pic.twitter.com/SbuoKWPvMo

— グリミア (@Grimmia_0810) November 24, 2016
This theory doesn't stop at the new anime. Online in Japan, people have found a photo of Ash and Pikachu in the Sun and Moon game.
This could be a hint.
そういえばミミッキュの部屋にサトシとピカチュウの写真あるっぽいし、ミミッキュがピカチュウを真似たの20年前(ポケモンショック)だしガチで正体ポリゴンなんじゃないかと思えてきた#ポケモンサンムーン pic.twitter.com/qJNgPn11bX

— ぽでうむ (@podeumu) November 26, 2016
And Mimikyu is hanging around place where you get Porygon in Sun and Moon.
ポリゴンが貰える所にミミッキュいるんですけどミミッキュの中身ポリゴン説の話聞いてから意味深にしか思えない件について pic.twitter.com/sL3AmgYMIH

— ?妹子? (@imoco819) November 27, 2016
Another hint?
Then, there is Mimikyu's official description:
The rising popularity of Pikachu-styled merchandise around 20 years ago is the reason that Mimikyu makes itself look like Pikachu.
Around 20 years ago? Around 20 years ago, that infamous Pokemon episode was broadcasted on Japanese television.
Though, before you start jumping to conclusions, one Japanese net user pointed something out important: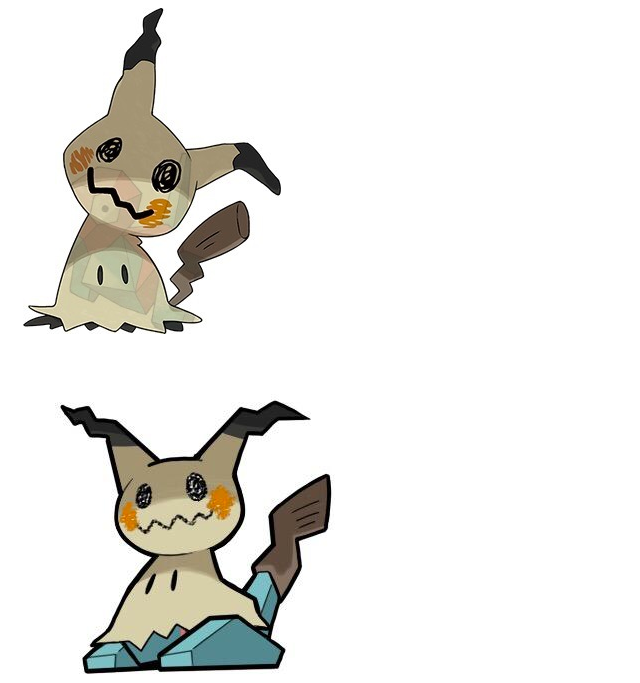 [Image via Pokemon Matome]
Hrm...