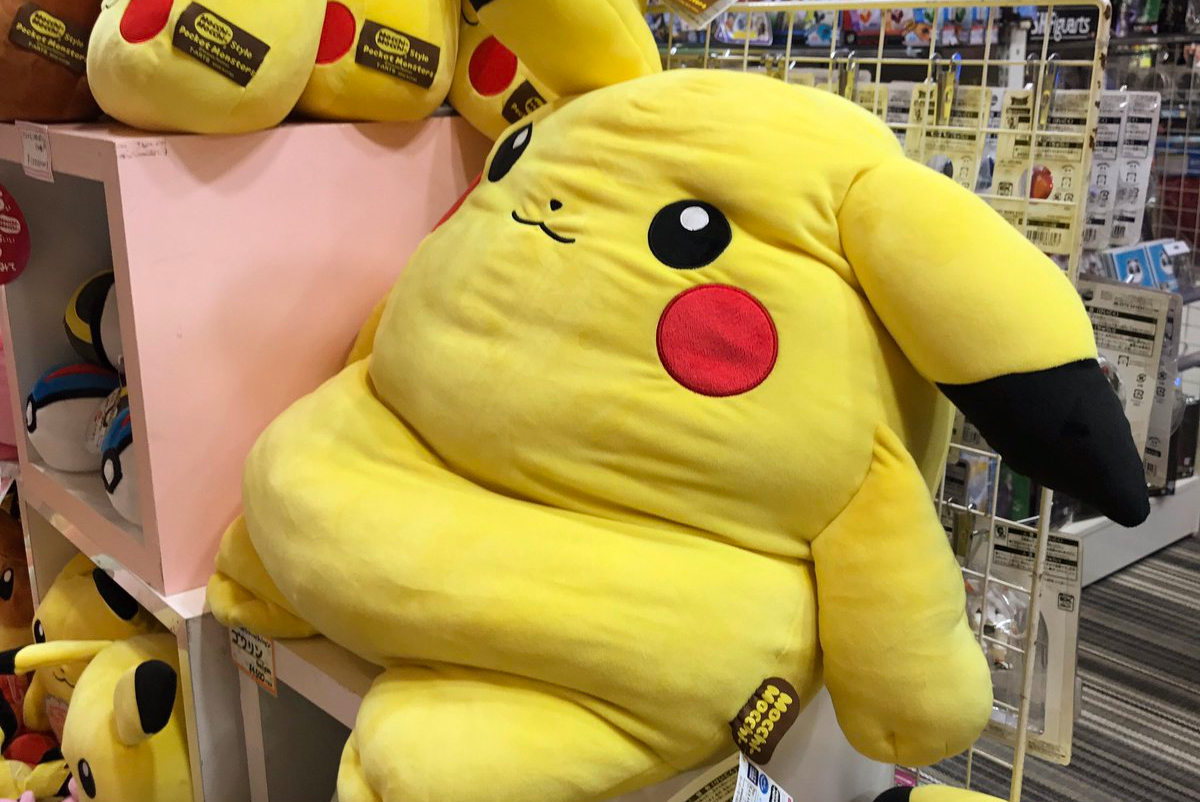 The Pikachu we know and love from the games and anime? That isn't the real Pikachu. This is.
[Image: dela_freie]
As evident in these photos, Pikachu looks like it's taking things easy. Totally doesn't give a fuck!
let very relaxed pikachu bless your timeline pic.twitter.com/UQYsyMKQVx

— stonepa (@Stonepa11) January 6, 2017
Star Wars Episode VI (1983)
Jabba the Hutt pic.twitter.com/LBBhQ4hB21

— Tiffakoの奇妙な冒険 (@tiffako) January 11, 2017
今日見かけたピカチュウ?さん pic.twitter.com/vRBZ0OhEA0

— dela:1/15ドルショF-31,32 (@dela_freie) January 9, 2017
Be aware of this:
Btw @RandolfTjandra let me know this is what he SHOULD LOOK LIKE... pic.twitter.com/PkUQ2TRV69

— Tiffakoの奇妙な冒険 (@tiffako) January 12, 2017
Noted!
me in public vs me at home pic.twitter.com/il9EbOZvKb

— MetalNinjaWolf (@MetalNinjaWolf) January 12, 2017
There's even fan art.
I asked @Stonepa11 what to draw, he sent me a picture and told me to draw my interpretation, i'm not gonna lie, i'm happy with the result pic.twitter.com/ILsgb0ajdx

— ?MSxPaintxGod? (@UmdOxx) January 7, 2017
Hopefully there will be more.
BTW you can adopt him at KIDDYLAND in Harajuku.

— Tiffakoの奇妙な冒険 (@tiffako) January 12, 2017