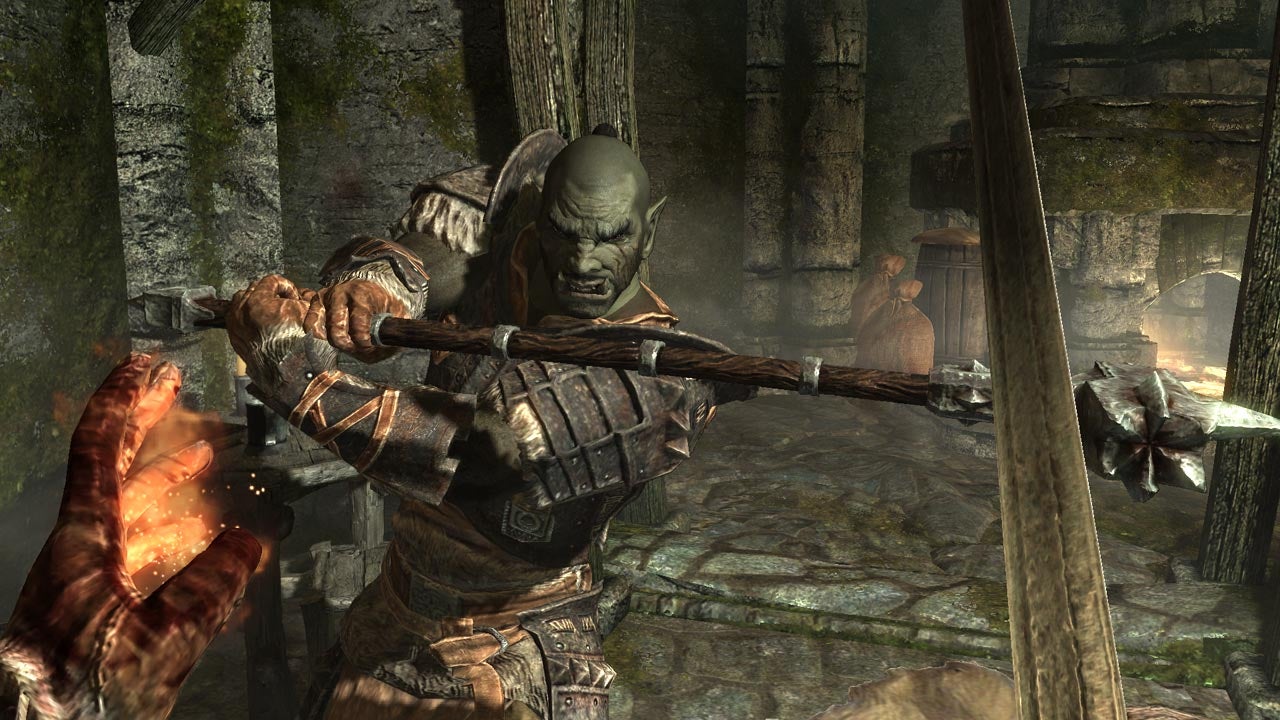 Veteran programmer Brett Douville joins today's Kotaku Splitscreen to talk about LucasArts and Bethesda.
Skyrim: Enhanced Edition
Kirk and I start off the show by talking about the new indie games What Remains Of Edith Finch and The Sexy Brutale before jumping into this week's news: The announcement of Call of Duty: WWII (13:01), an Overwatch player's racist tirade (21:48), and Persona 5 localisation complaints including Matthew Burns' excellent take (28:02). Then we bring on Douville (38:12) to talk about the stresses of LucasArts, his work at Bethesda on Fallout 3 and Skyrim, and his lovely podcast, Dev Game Club.
You can download the MP3 version right here.
As always, you can find us on Apple Podcasts and Google Play.