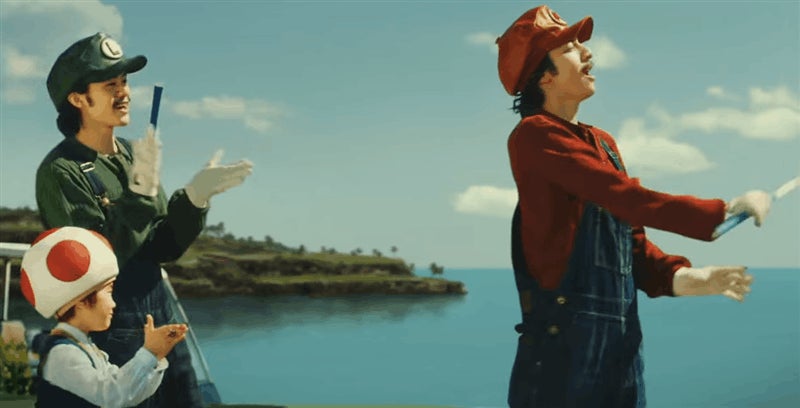 [GIF: Suntory]
You have it easy. You're just controlling Mario and company as they play sport after sport. They have it hard.
Remember those Mario Mercedes Benz ads? Now the character and his cohorts are starring in a series of Suntory energy drink commercials.
The spot is for Dekavita C, a Japanese energy drink, and it shows Mario, Luigi, Peach, and Toad as they race around from various Mario Sports Superstars events at the whims of the player.