What might a senior citizen version of Big Trouble in Little China's truck-driving, sandwich-chomping, day-saving (kinda) hero Jack Burton look like? A new comic from Boom Studios, appropriately titled Old Man Jack (with a wink to Old Man Logan), aims to find out.

All images courtesy of Boom Studios
It's written by Anthony Burch (who wrote Borderlands 2, and said in a statement that Big Trouble was "one of my absolute favourite movies when I was a kid"), along with Big Trouble's director himself, John Carpenter. The art is by Jorge Corona (Teen Titans Go!)
Here's the official synopsis:
The year is 2020, and hell is literally on Earth. Ching Dai, sick of relying on screw-ups like Lo Pan to do his bidding, has broken the barriers between Earth and the infinite hells, and declared himself ruler of all. Sixty-year-old Jack Burton is alone in a tiny corner of Florida with only his broken radio to talk to, until one day it manages to pick up a message. Someone is out there in the hellscape, and they know a way to stop Ching Dai.
And here's a look at three of the covers. Lo Pan, of course, hasn't aged one single bit, but it looks like Jack's sandwiches have gotten even bigger (if that's even possible).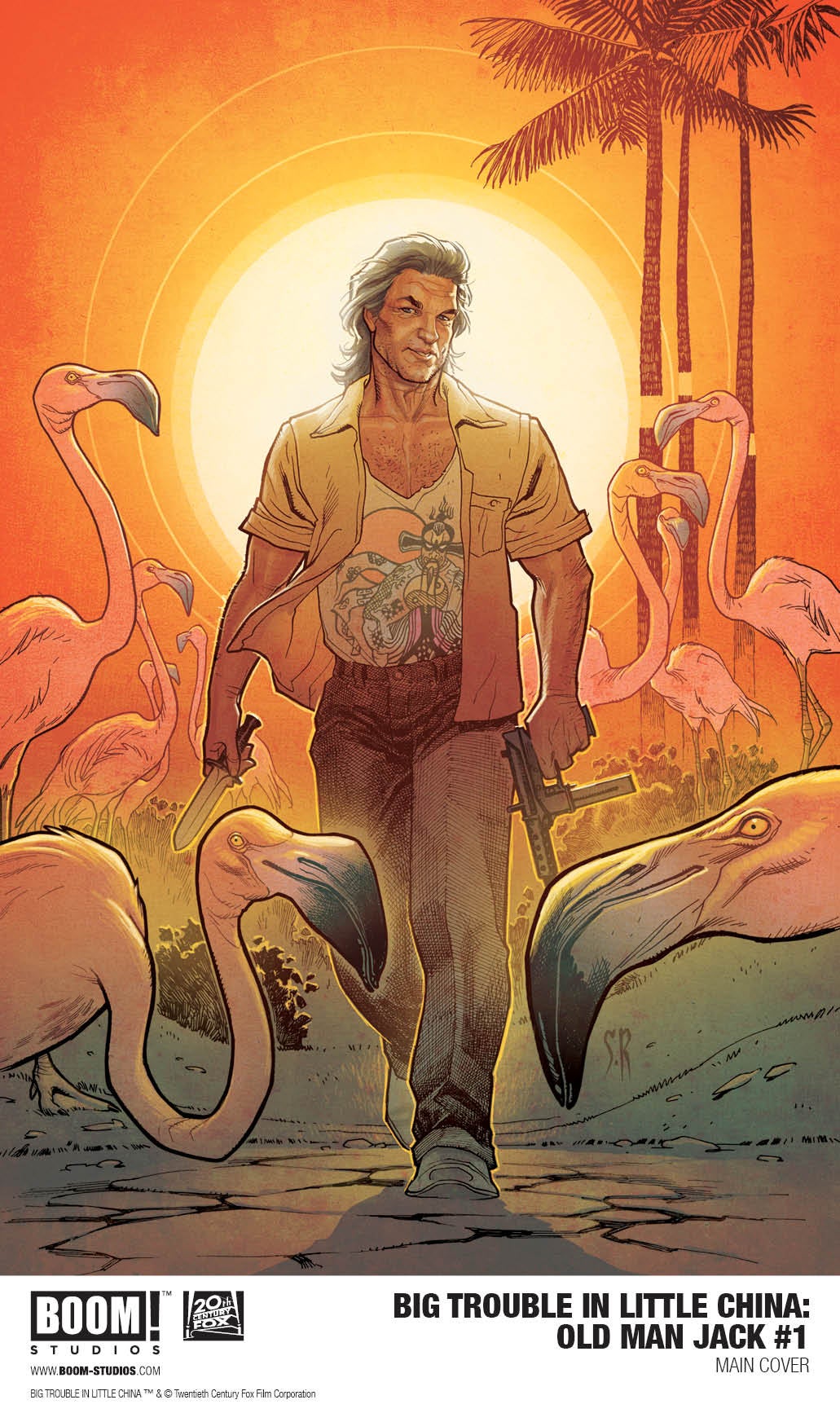 Art by Stephane Roux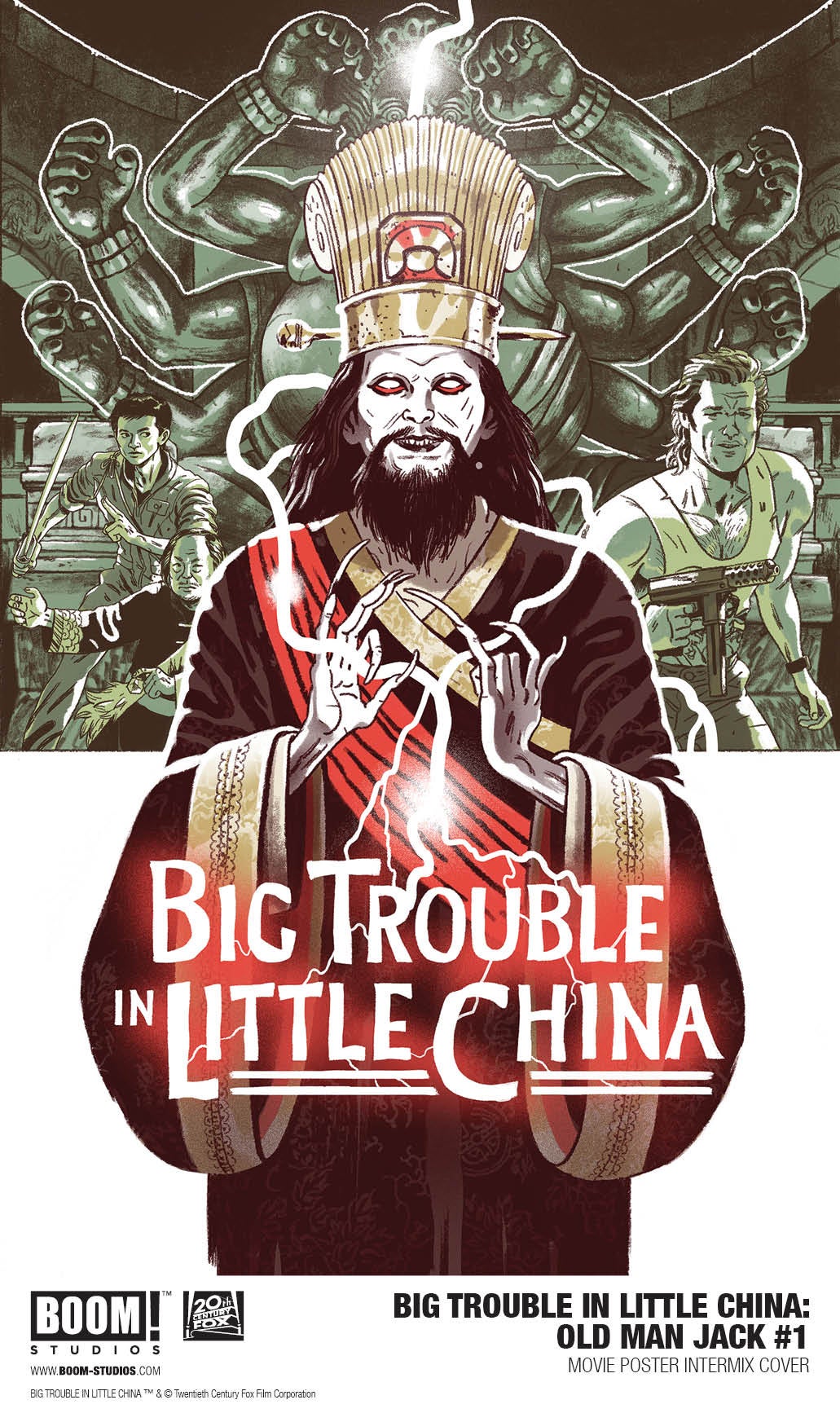 Art by Sam Bosma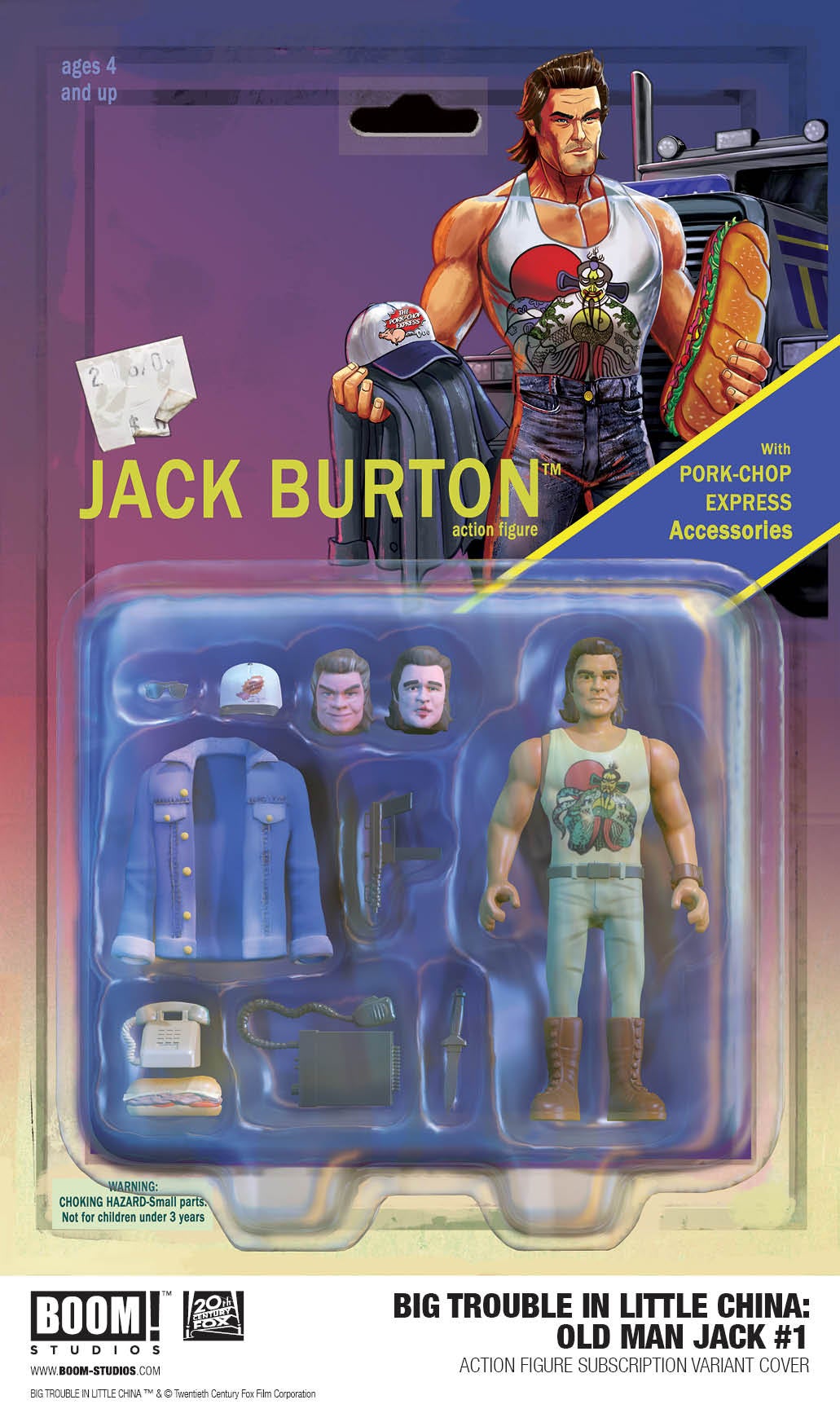 Art by Michael Adams with Marco D'Alfonso.
Big Trouble in Little China: Old Man Jack launches in September.