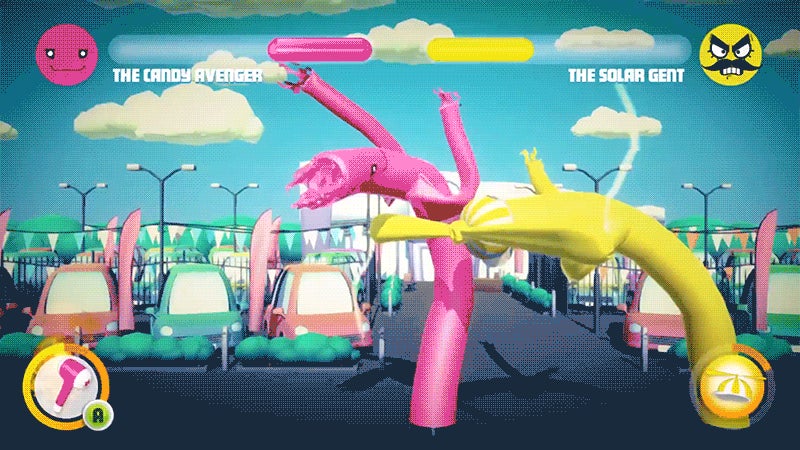 It was bound to happen sooner or later. There were just too many used car dealerships, too many store grand openings or going out-of-business sales. The flailing inflatable tube people that vie for our attention along our nation's highways take up flailing arms against each other in Inflatality.
Now on Steam Greenlight from indie development studio Hojo, Inflatality pits the attention-drawing plastic wigglers against one another in a battle for the hearts and minds of car buyers and festival goers. Players use a variety of facial decals and colours to customise their own wavers before bringing them into battle.
As with their real-world counterparts, the combatants are rooted in place and at the mercy of the wind, bumbling about via fumblecore physics. Using twin-stick controls, the players must utilise the wind to their advantage in order to come out on top.
Inflatality is now on Steam Greenlight, with plans to launch in November if all goes well.
---
Disclaimer: One of Hojo Studio's developers, Rick Salter, is also the producer of the Devils and Details podcast for Business Insider, which is published by Kotaku Australia's parent company Allure Media.