Image: Aztez
There's not a great deal of games out this week, although the quality among what's there is pretty damn high. Patapon returns to PlayStation this week, while consoles also get the superb Shadow Tactics: Blades of the Shogun.
As far as new releases go, the makers of Gone Home will finally be releasing their latest adventure, Tacoma. It's the biggest release of the week, and you'll hear quite a bit about it come Friday. But that's not all: the Aztec strategy/slasher Aztez also comes out tomorrow, and there's a few other indies worth keeping track of as well. Here's This Week in Games.
---
Shadow Tactics: Blades of the Shogun (PS4, XBO)
What is it? A game about managing a select group of samurai, thieves, ninjas and assassins to protect the Shogunate's interests.
Should you care? Think Commandos: Behind Enemy Lines meets the Shogun era. If you love stealth games, particularly tactics-based ones, this is a must-buy.
---
Tacoma (PC, XBO)
What is it? The latest adventure from the makers of Gone Home.
Should you care? Tacoma is set in space, which is generally up a lot more people's alley than wandering around an abandoned home. Should be fun.
---
Patapon Remastered (PS4)
What is it? A sidescrolling action/rhythm platformer where the Patapon tribe attacks or defends based off drumbeats.
Should you care? Watch a gameplay demo and you'll get it immediately.
---
Use Your Words (Switch)
What is it? The Switch release of the Jackbox-style party game, where players write funny captions and responses to images, madlibs and movie sequences.
Should you care? I love the idea but the game has a serious pacing issue. Towards the end, most people end up falling asleep. I'd check that the developers have done something to fix the speed first.
---
Viewpoints (PC)
What is it? A 3D puzzler where the goal is to reach a blue glowing cube.
Should you care? It looks a million times simpler than what it probably is. Probably one for the masochists.
---
Mr. Shifty (XBO)
What is it? The Xbox release of the top-down action game from a studio based in Brisbane.
Should you care? We checked this out earlier this year, and the synopsis: fun, but a little frustrating. It should run more smoothly on Xbox than it does on the Switch, though.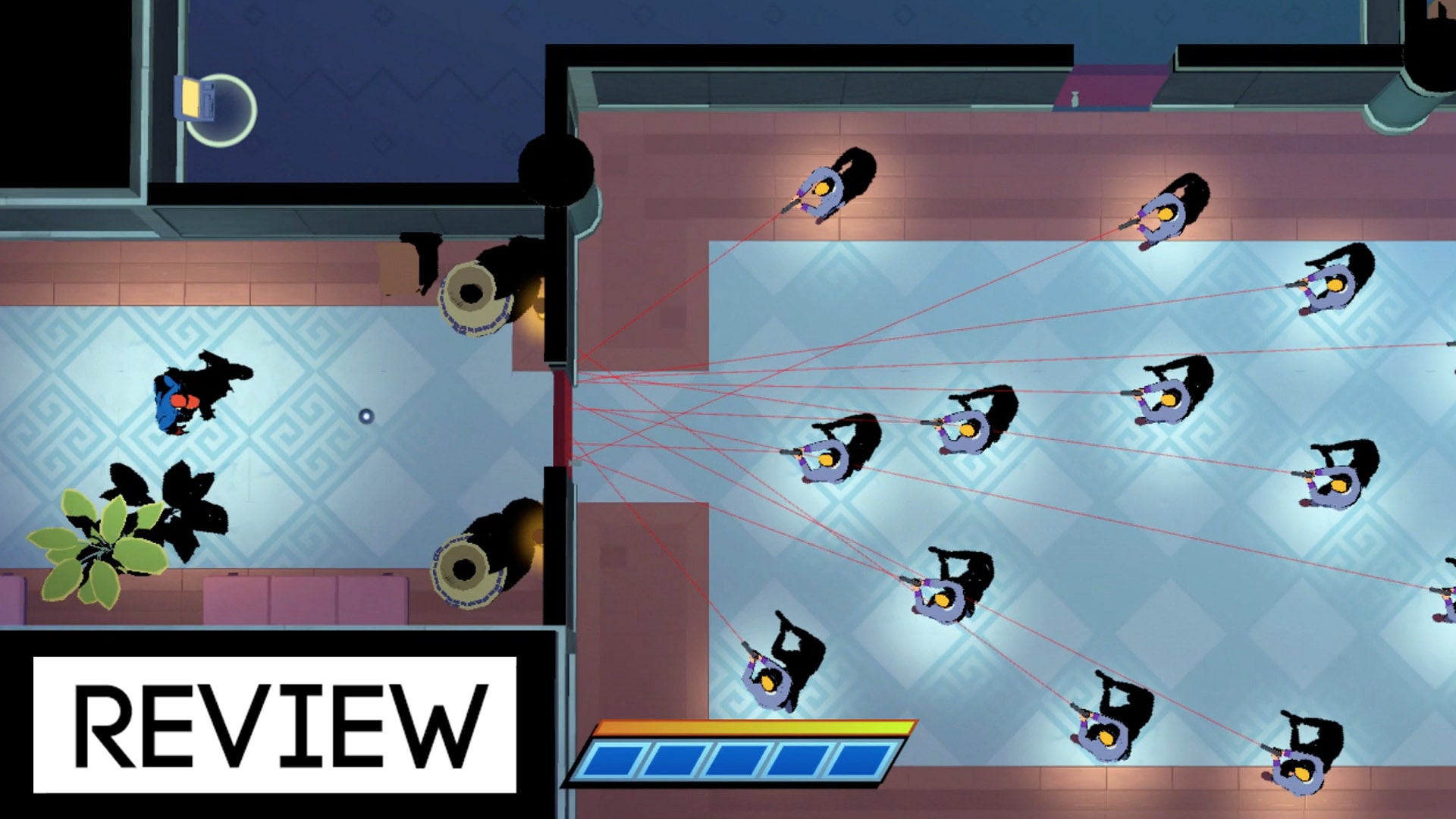 Just going by the title "Mr Shifty," you might expect something cute. Little Mr. Shifty. He sounds adorable, right? He isn't. He's a thief, he can teleport through walls, and he beats the hell out of a lot of dudes.
---
The Long Dark (PC, PS4, XBO)
What is it? The exploration survival game hits consoles, and leaves Early Access.
Should you care? It's just you, mother nature, and a whole lot of cold. No zombies, but fuck
---
Capitalism 2 (PC)
What is it? The sequel to the money-making corporate simulator gets re-released on Steam, almost 16 years later.
Should you care? Not sure why this is hitting Steam now, but hey. The Capitalism games are good.
---
The Monster Inside (PC)
What is it? A audio-visual murder-mystery novella that's free-to-play.
Should you care? The look and sound, and the fact that it's free, make this a yes for me.
---
Genie (PC)
What is it? An adventure game with a monochromatic hand-drawn style, focused on a detective whose career has been upended by a series of murders.
Should you care? Looks interesting for visual novel/point and click fans, and it's very easy on the eye too.
---
Dino Frontier (PSVR)
What is it? A PSVR game about managing a settlement in the Wild West. A Wild West that has dinosaurs.
Should you care? You survey the action from on-high, Black & White style, and it looks a lot more charming that you might expect.
---
Aztez (PC)
What is it? A cross between a turn-based strategy game and a highly stylised 2D action brawler.
Should you care? Fuck. Yes.
---
CastleStorm VR Edition (PSVR)
What is it? A mashup of a tower defence game with 2D physics destruction.
Should you care? It's hard to see how VR makes this game substantially better, to be honest.
---
So, not the biggest week of releases but it's certainly an interesting mix. Anything catch your eye, or will you be holding off for the inevitable flood of games coming out in the next few weeks?