It's news that should come as no surprise to either people who saw Black Panther earlier this year or were aware of the conclusion of Brian Michael Bendis and Michael Gaydos's run on Jessica Jones, but two beloved Marvel heroines are getting all-new comic series. And you can actually start reading one of them right now!
Revealed by Bustle this week ahead of San Diego Comic-Con, Shuri will be written by author Nnedi Okorafor, who made waves at Marvel recently working on the digital Black Panther miniseries Long Live the King, with art by Leonardo Romero.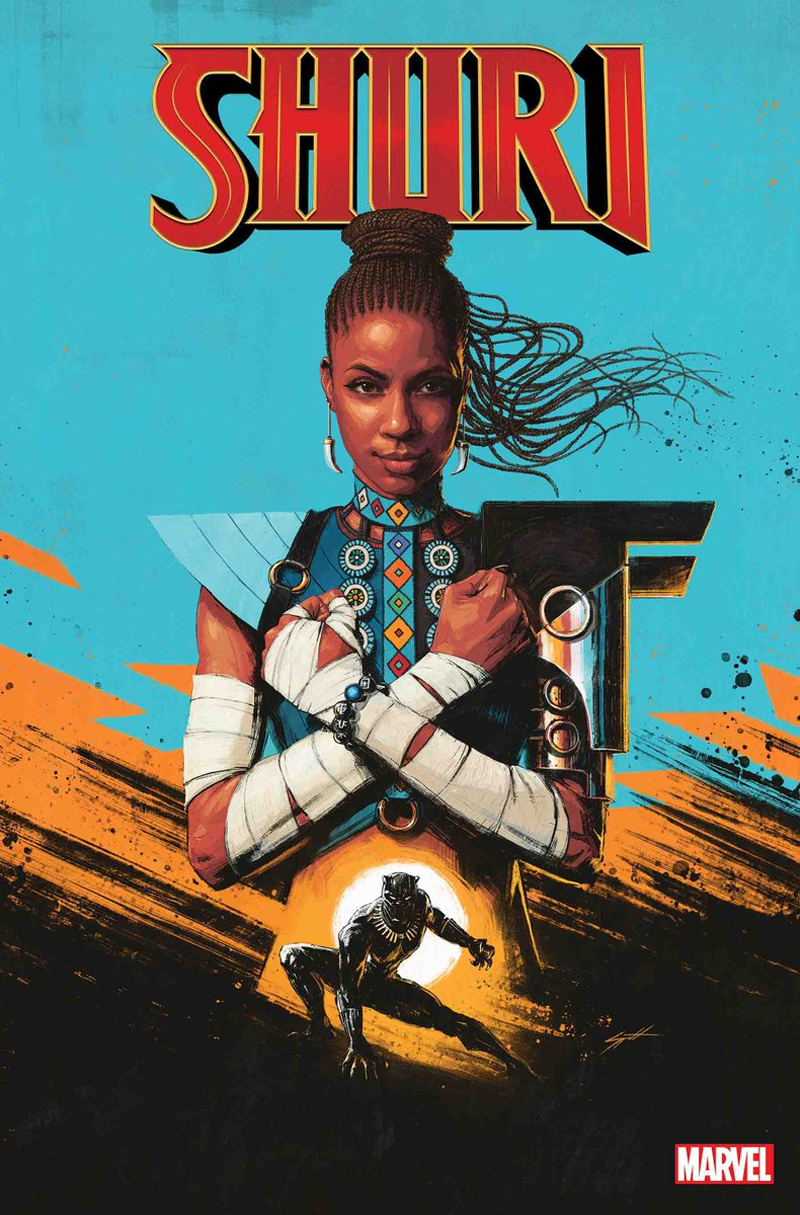 sci-fi happenings of the current
Black Panther
book.
Set in the wake of a space-bound accident that's left T'Challa missing in action, Wakanda looks for a ruler to replace their absent king… and turns to his beloved sister, rooting her up from her exciting life in her lab as she finds herself wrestling with the heavy mantle of rule.
Shuri's first issue will hit shelves this October.
Meanwhile, in the wake of Brian Michael Bendis' departure from Marvel to work on Superman at DC this year, the Jessica Jones ongoing is being relaunched with a new creative team, helmed by writer Kelly Thompson (who is also working on approximately one zillion other projects at Marvel, including a West Coast Avengers relaunch and a new miniseries about the recently-wedded Rogue and Gambit) and featuring art by Mattia De Iulis.
And, surprise, you can actually buy the first issue digitally right now!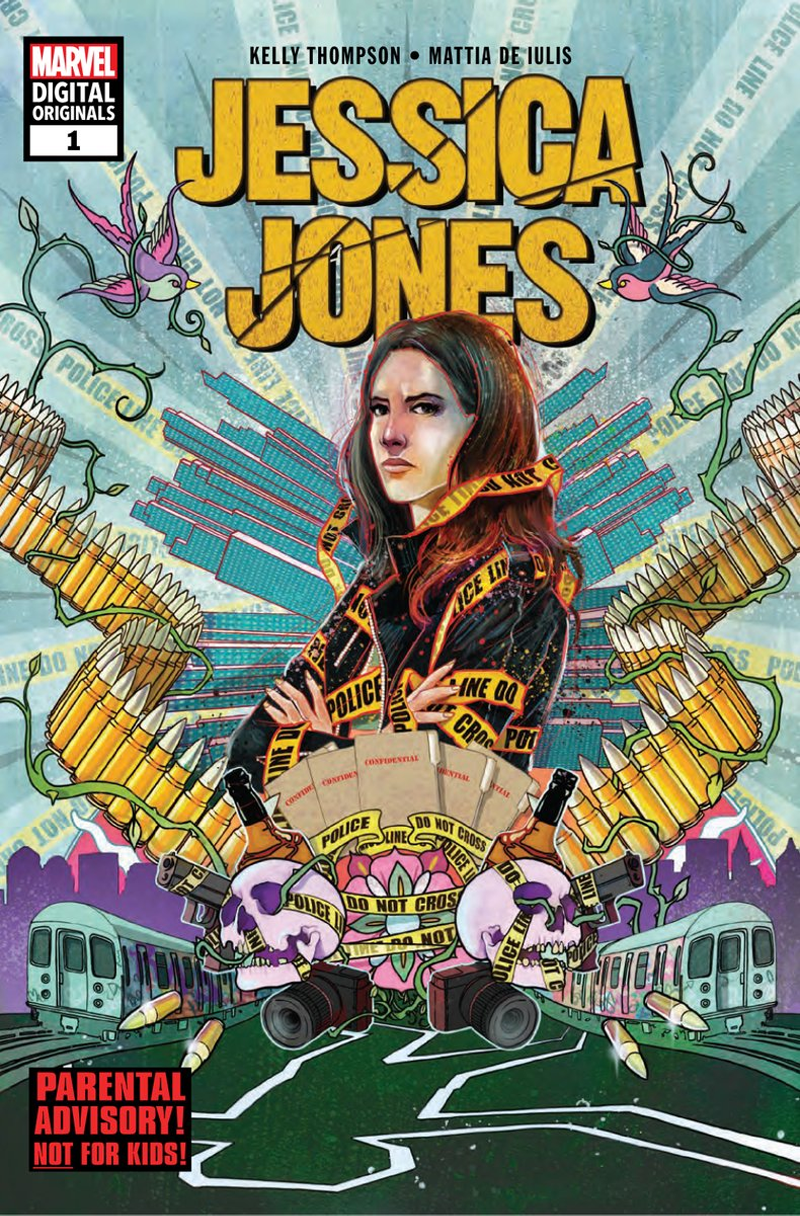 ANNNNND. Because this #JessicaJones announcement has been botched. Let me get some corrections out there. This is an ONGOING SERIES.

1. It's going to come at your in larger (bingeable!) pieces 40 pages at a time (40/month) for 3 months – so the equivalent of 6 issues in 3 months

— KELLY THOMPSON (@79SemiFinalist) July 18, 2018
2. Those #JessicaJones 40 pages are DIGITAL ONLY. But a collected TPB will follow immediately (in our case I believe the trade will be in stores by Oct 2018).

3. There will be a hiatus (like a show!) & then we'll get another 3 month "season" after that hiatus.

— KELLY THOMPSON (@79SemiFinalist) July 18, 2018
It's almost like a Netflix show, but with each season being a set of three comics. Which makes sense for Jess, given her own Netflix show!
It's a really cool experiment, and it'll be interesting to see how this format plays out for Jessica Jones.