Before the next iteration of the Valkyria Chronicles franchises drops, you can get to grips with the series from the beginning (and for bugger all).
The PC version of Valkyria Chronicles is available through Fanatical for $8.15, and comes with all previously released DLC. You'll get around 35 to 40 hours from the base game anyway - maybe longer if you're taking your time - but the story DLC and challenge missions will add a nice boost to that.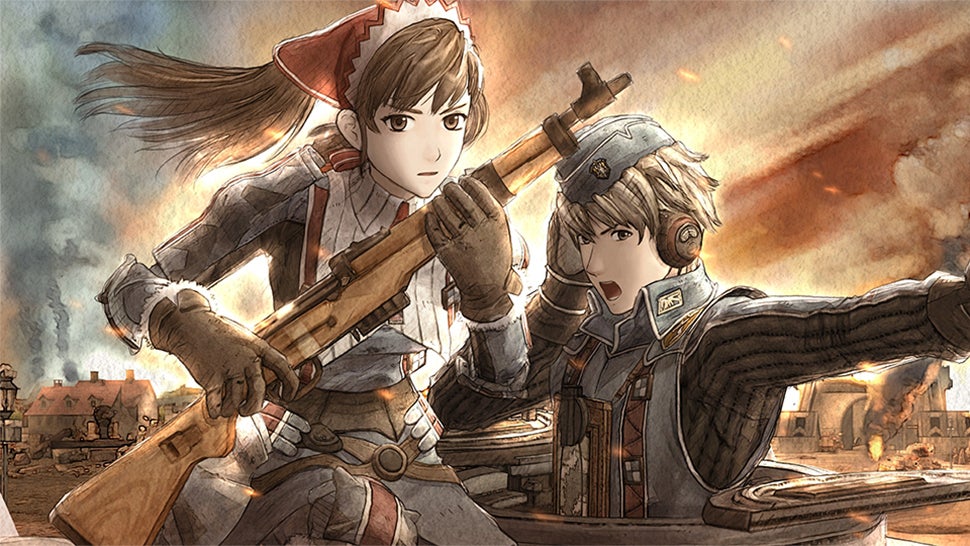 This week, Sega announced that formerly PS3-exclusive Valkyria Chronicles would be coming to PC 11 November, 2014. Just the idea that more people will get to experience this game makes me giddy. Why? Because the Valkyria Chronicles series is my first and only SRPG love.
Valkyria is the kind of game that's right up the alley of Fire Emblem fans. Think of it more as a wartime JRPG drama, than tactical, military turn-based combat. For more info, check out the deal here.
---
As Kotaku editors we write about stuff we like and think you'll like too. Kotaku often has affiliate partnerships, so we may get a share of the revenue from your purchase.