If you're unhappy with the games you've paid $60 or more for, or you're looking for something shorter and cheaper to cleanse the gaming palette, 2019 has plenty to offer.
Katana Zero
Now that the game's been given the OK by the Classification Board, you can enjoy one of the best 2D neo-noir platformers of the last few years. Colourful, clever and fast as hell, Katana Zero is a blast.
Life was looking grim for Katana Zero's Australian release, after the game received a Refused Classification rating upon its initial release. But there's some good news: after the game was reviewed by actual humans, the cyberpunk ninja game will be released in Australia.
Read more
AMID EVIL
The love-letter to '90s shooters like Heretic and Hexen, AMID EVIL fully launched out of early access this year. It was already a cracking retro shooter — like DUSK — when it was first available, and it's well worth the price of entry now.
Wargroove
Fire Emblem is where it's at, but if you don't have a Switch or you just want those Advance Wars vibes with a cute doggo, Wargroove is the shit.
Wargroove has everything: A charming 2D look, imaginative characters and toylike units placed on gorgeous little battlefields, and accessible turn-based strategy inspired and informed by Intelligent Systems' classics of the genre, Fire Emblem and Advance Wars. So why am I not enjoying myself as much as I should be?
Read more
Tetris 99
Does Tetris lend itself well to the battle royale format? More than you'd expect. Tetris 99 is free if you have a Nintendo Switch Online subscription.
BirdGut
Got nothing to spend? Then grab BirdGut, a free-to-play quirky platformer about escaping the dystopian world of … a bird's stomach.
Elo Hell
Still the most cringey game of the year.
I can't decide if Elo Hell is so bad it's good, or if it's just really, really bad.
Read more
Outer Wilds
On the flipside of Elo Hell is Outer Wilds, which I'm betting we'll see on many GOTY lists come December. One of the best space exploration games in years, combined with a clever reset timer and hand-crafted worlds.
My Friend Pedro
Staying with the hyperactive pace, there's My Friend Pedro, a 2D action shooter that's basically a more stylish version of Max Payne. It's really a bullet hell game from a 2D perspective, as you flip over gunmen dodging their fire and target multiple enemies at once like you're John Wick.
Gato Roboto
Speaking of eye-catching, how about a monochromatic platformer where you play as a cat in a robot suit? Gato Roboto is cute, chill, and not particularly long if you don't want to spend 15 or 20 hours backtracking as you unlock new abilities. There's some neat humour running throughout, and most players should finish the game within four hours.
1000 days to escape
Launching into space for a bit is 1000 days to escape, a game about building the largest space program on Earth. You've got 1000 days until the end of the world, so it's up to you to colonise new planets, explore the galaxy, and decide whether to wage war or cooperate with the alien races you find.
Islanders
A chill, colourful game with a fantastic lo-fi soundtrack, Islanders probably won't be on any GOTY lists this year. That's a mistake. It's very, very well done with a great construction and animation loop that makes for a relaxing experience.
When I first saw Islanders last month, I thought it was going to be very chill, but also barely a game. I was only half right.
Read more
Etherborn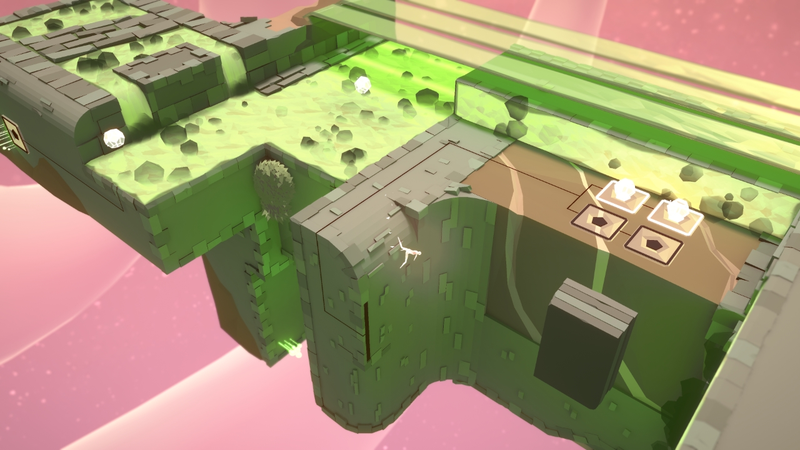 A puzzler that plays on your idea of gravity, Etherborn is one for people who enjoy fumbling around with M.C. Escher drawings. It's not a particularly long game, but the minimalist stylings and colourful visuals are great if you need something meditative.
Slay the Spire
Slay the Spire was already a top game when it was in early access, and now that it's released and launched on more platforms, it's one of the best deckbuilders around. Plays great on the Switch, but get it on any platform you're most comfortable with.
Parkasaurus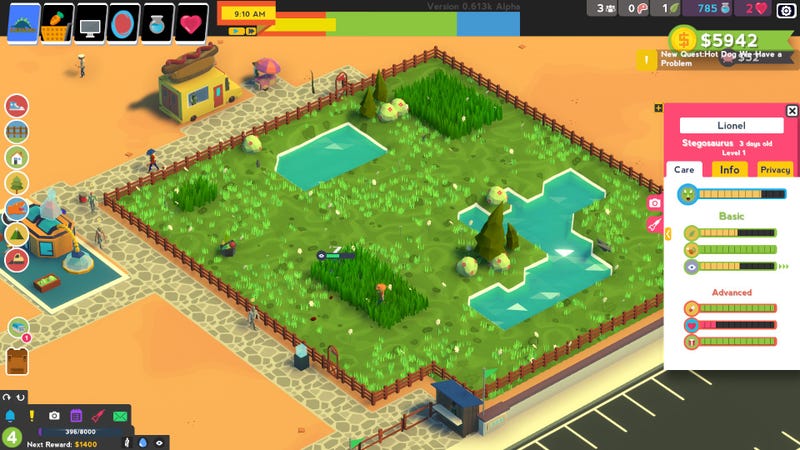 A cuter Jurassic Park: Operation Genesis, basically. What more do you need?
Void Bastards
Image: Supplied
A stylish sci-fi roguelike shooter that's also Australian, Void Bastards is an RPG-shooter-roguelike with a banging comic book aesthetic. It's part of Xbox Game Pass if you've got that, but it's also available separately on Steam.
Observation
Think Gravity: The Video Game, but this sci-fi thriller plays out from the perspective of the space station's AI, SAM. A slower-paced game with restricted viewpoints, Observation is an intriguing adventure that tasks you with uncovering the disaster that befell the station, and why you're suddenly being encouraged to kill the last human helping you.
Samurai Shodown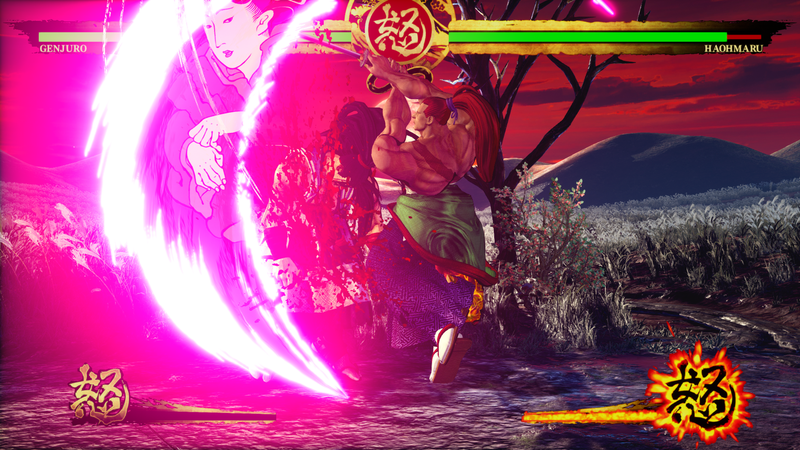 Fighting games aren't for everyone, and Samurai Shodown certainly isn't the most accessible of the bunch. But it's got style for days, and it'll be fun to watch at EVO this year.
Killsquad
Think equal parts Alienation with some ARPG, Diablo-esque stylings.
Interstellar Space: Genesis
A turn-based 4X for Master of Orion 2 fans. If you've moved on from the original, games like Stellaris don't scratch that itch and things like Endless Space 2 are a little too simplistic, Interstellar Space might be your jam.
Hell Let Loose
One for everyone who wants the old Battlefield games to come back, without the modern stylings. Hell Let Loose leverages that gritty WW2 era, and blends it with an overarching metagame and a front line that dynamically shifts as up to 100 players duke it out with 14 separate roles.
Ion Fury
The actual Ion Maiden sued the developers, so this banging '90s retro shooter had to change its name to Ion Fury. It doesn't matter: it's still a top game if you want a taste of Duke Nukem 3D in 2019.
Hell Is Other Demons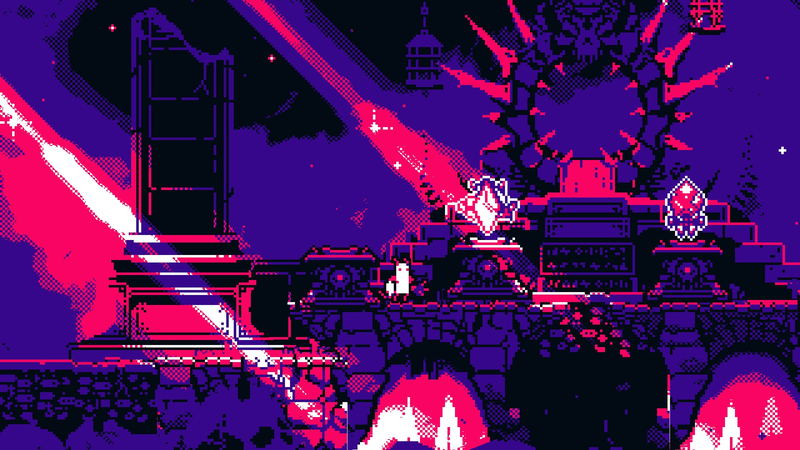 Synthwave meets an arcade-arena shooter. The speed won't be everyone's cup of tea, so check out some gameplay first.
Tetris Effect
I will always go into bat for Tetris Effect. It's only out on the Epic Games Store — it obviously launched on PC last year — but it's still far, far better than many people will give it credit for.
Cricket 19
EA doesn't do cricket games any more, but fortunately the Melbourne-based Big Ant have gotten very good at them. Cricket 19 hits the PC this week, and while it's playable on the Switch you're probably best off playing it on a more powerful platform.
Streets of Rogue
Think a top-down pixel-art GTA where you can also play as a gorilla that can bribe people on your way to raising an army of smaller gorillas. Fast, funny, and very, very dumb.
Nowhere Prophet
Another solid deckbuilder from 2019, Nowhere Prophet is about leading an army across a post-apocalyptic desert. It's equal parts risk-taking, Magic: The Gathering deckbuilding, a little Slay the Spire and a bit of FTL.
Bloodstained: Ritual of the Night
Image: Supplied
It's oldschool Castlevania updated for 2019 by the man who knows the series best. 'Nuff said.
Cadence of Hyrule: Crypt of the Necrodancer
A Switch exclusive from the makers of Crypt of the Necrodancer, Cadence of Hyrule is a cheeky respin on that formula in the world of Zelda. Cute, vibrant and features lots of fun dungeons, but doesn't outstay its welcome.
Baba is You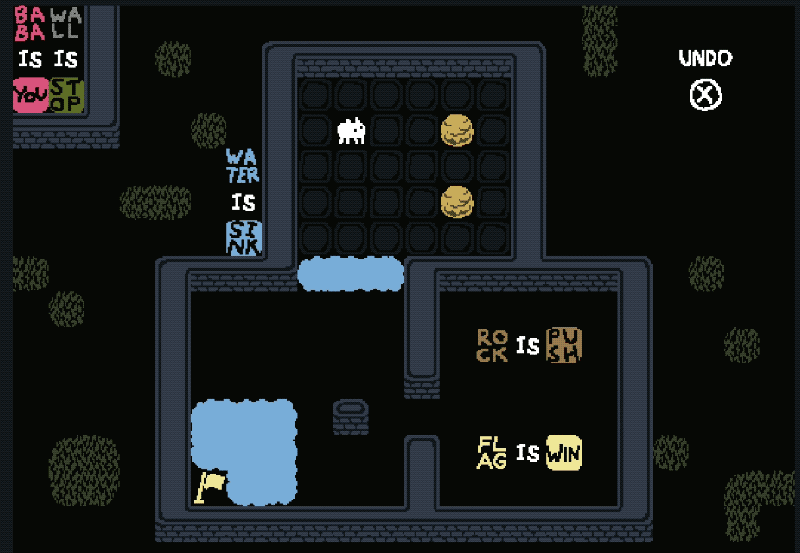 This year's The Witness, basically.
Kind Words (lo fi chill beats to write to)
If Twitter Wasn't A Shithole: The Video Game. That's basically Kind Words in a nutshell. It's only available now as part of the Humble Trove vault for Humble Monthly subscribers, but it's launching on Steam in mid-September.
---
What indies have stuck out to you from this year?