Joy-Con drift is becoming a serious pain on the Switch, forcing users to take apart their controllers by hand, send them in for repair or, more commonly, buy a new set of Joy-Cons. But how many of you have suffered so far?
I've had at least one case of serious drift in a left Joy-Con controller. It was one of the original Joy-Cons that shipped with the console, and although it wasn't the only problem that Joy-Con had — the ZL trigger was basically fucked, so I was done with the Joy-Con at that point — it was enough to spell doom for the little controller.
Although I've owned a Switch Pro Controller for a while, I've recently dropped down on a pre-order for the new SN30 Pro+. That was partially because of the extra functionality — I like a controller that's compatible across multiple systems — but also because I'm slightly worried that one too many game nights will force me to replace another Joy-Con down the road. So I'd rather just have an extra controller that I know is solid to go with the Pro Controller, which hasn't had any issues so far.
What's disturbing about all the user reports filed in, both our own anecdotal ones and what everyone has complained about on social media, Reddit, YouTube comments and just about everywhere else, is how quickly it seems to happen after purchase. My left Joy-Con started to go weird after about six months, which wasn't great. But it was also the very first revision of the console, so I was prepared to put up with some initial launch woes, which most consoles in the past have had. But the problem is so prevalent, and the radio silence from Nintendo so concerning, that I'd be genuinely concerned about buying a Switch Lite.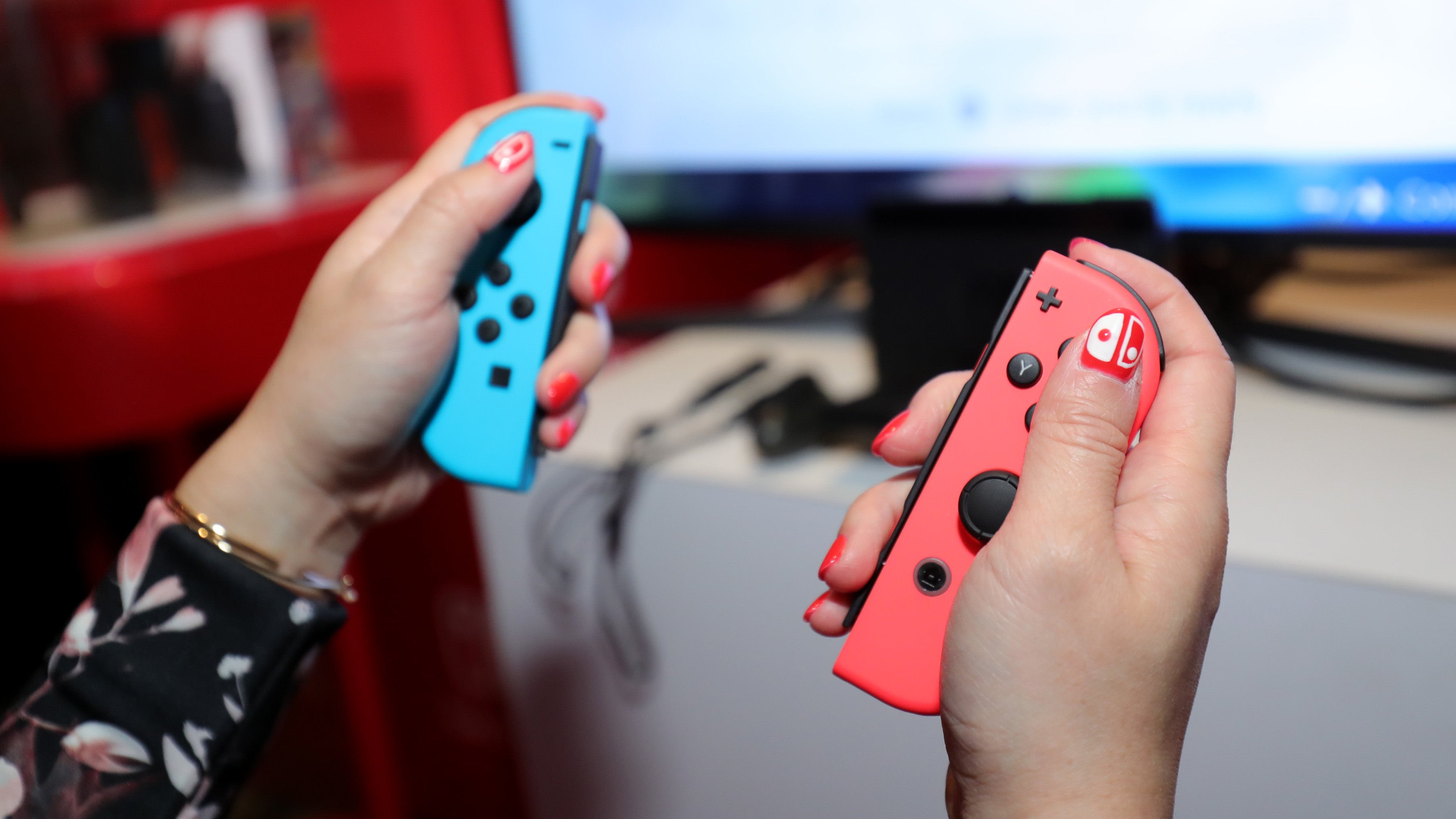 "Joy-Con drift," which results in a thumbstick that reads movement without player input, has been an ongoing problem for Nintendo Switch owners since the console's launch back in early 2017. Without large-scale fixes from Nintendo, however, players have taken to fixing their $100 controllers themselves, sometimes with disastrous results.
If the problem on standard Joy-Cons hasn't been resolved, what's going to happen when you can't replace the Joy-Cons at all? Some of your own stories have been pretty troubling as well. Here's a tale posted by reader jesder about their own misery with Joy-Con drift:
We just recently went through a painful process of dealing with Nintendo customer support here in Australia over 7 (yes 7!) Joy-cons all with drift issues. You would think with 7 controllers all having the same issue (we have 4 switches in the house) that their support would be wanting to help sort it out without fuss. Instead we were hounded for weeks over receipts and had blame put on to "damaged" boards being the cause with several the controllers.

Their support were completely useless and unhelpful to deal with and even claimed to be unaware of any drift issues with their hardware. Nintendo wanted $50 per unit (so $100 for a pair) to replace them with "refurbished" ones. If we didn't want to pay the $50, we would be charged $20 per unit to return them unrepaired. At the time Big W had them on sale for $99 a set - brand new. So it would be cheaper to buy a brand new set from a retailer over their used refurbished junk. I don't know how they justify that. In the end we refused to to pay the $20 per unit unrepaired return fee and managed to get them back.
So I'm curious to get a quick poll from everyone. From everyone who's owned a Switch, have you suffered Joy-Con drift at some point with the console, and how long did it happen after the consoles were released?