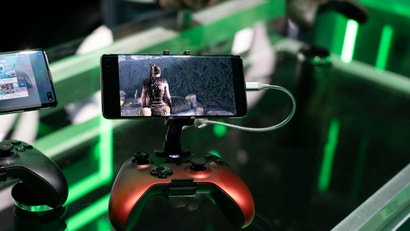 Image: Alex Cranz (Gizmodo)
After you're done getting fresh gameplay from The Last of Us 2, Xbox is following suit with updates on their game streaming service, new Xbox Game Pass games and some Ghost Recon: Breakpoint footage.
The next episode will air at 0800 AEST / 0600 AWST / 0730 ACST / 1000 NZST Wednesday morning. If history is any guide, Inside Xbox generally runs for a lot longer than Sony's State of Play directs. There's still plenty of questions surrounding Project xCloud, however, so hopefully we get a solid amount of detail on when that launches and how it'll work in the flesh for everyone.
It'll be streamed through the official Mixer channel and Twitch channels below. I've embedded both just in case.
Most of Microsoft's major end-of-year announcements will be reserved for X019, so don't expect any massive Age of Empires 4 reveals or something monumental like that. We might get some more news out of Rare about Sea of Thieves, and the post on Twitter added that The Outer Worlds, DayZ, Hitman 2, Code Vein, Children of Morta, Atlas and Felix the Reaper will all feature. The last time we heard about Atlas the game was being hacked to hell and back, but Felix The Reaper has a sweet concept, and more Hitman 2 is always a good time.
For those waking up early, don't forget that you'll get a dose of Sony reveals tomorrow too. You can tune into that below.
Here's a fun bonus for hump day: some new Last of Us 2 footage. Sony's planning on showing other games as well as part of the latest State of Play broadcast, so let's tune in.