I always think I'd like to learn how to draw, and then I see an artist like 8bit Ego's Masood Tahir draw something and I think, "WOW, are you serious, this guy draws faster than I can think!!" Wait, what's that you say?
---
I have to admit that — of all the "who'd win" nerd arguments over the strength of pop-cultural metahumans — the Man of Steel vs The Hero of Eternia is one I never really thought about. Superman and He-Man? Science vs magic is always a good clash, but so much about the characters' respective universes was just so different.
---
Despite the jokes about telling our parents that NO we can't pause the friggin' game to take out the trash, the truth is, the inability to pause a live game is a real problem. Real enough that even Man of Steel's star, Henry Cavill, has grappled with it. Actually, he almost didn't get the role of Superman because of it!
---
Today is Superman's 75th birthday. (Lois Lane's too!) And, yes, that Man of Steel trailer is great. Count me among the people excited to see Superman fly on a movie screen again. But the buzz around Kal-El's cinematic return is a convenient distraction from the fact that the Superman comics currently in publication aren't that great. (Yes, I've loved Grant Morrison's run on Action Comics but that's just ended.)
---
---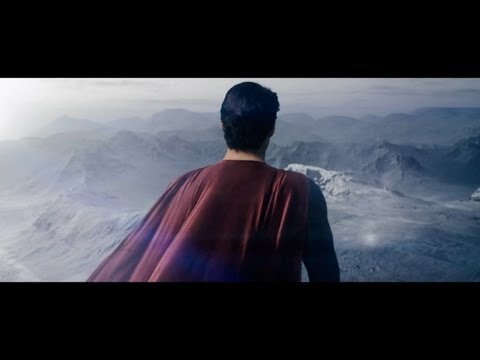 Here's a new, rather long trailer for the upcoming Superman movie Man of Steel. What kind of cruel world takes away Russell Crowe and gives a boy Kevin Costner as a father?
---
With Zack Snyder's Man of Steel movie arriving on June 14th, more details of his take on Superman's world are hitting the internet. Yesterday, among the trading cards, maquettes, and plushes at Toy Fair, we spotted your boy Kal-El and three other characters from the film in these gorgeous new toys from DC Collectibles.
---
Say what you want about Zach Snyder's take on Superman, but I already prefer Dustfilms' homemade version. The special effects just seem so much more realistic.
---