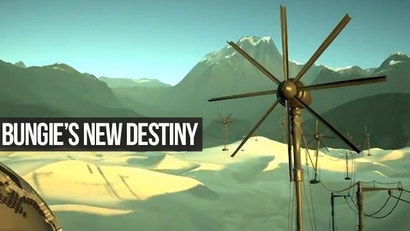 The court case between Activision and developers Jason West and Vincent Zampella has brought all kinds of ugliness to light. But filings for the case have also made the details of the April, 2010 contract between Bungie and Activision a matter of public record, revealing Bungie's upcoming game development plans.
The L.A. Times reports that the 27-page contract outlines Bungie's agreement to develop four sci-fi, action shooter games to be released every other year starting in 2013, under code name "Destiny." The agreement also includes DLC plans, with four expansion packs code-named "Comet" due in the alternating years, beginning in 2014.
The contract also specifies that the first game is an Xbox exclusive, created for the Xbox 360 as well as potentially for its still-unnamed successor, called the "Xbox 720" in the documentation. Later games could also be released for the PS3 or its successor console, as well as for PC.
In 2011, word leaked that Bungie was working on Destiny. The developer then confirmed at GDC 2011 that they were developing a multiplayer title.
We have reached out to Activision to find out how much of the 2010 agreement is still planned, and will update if we hear back.
Activision Bungie contract unsealed in Call of Duty case [L. A. Times]