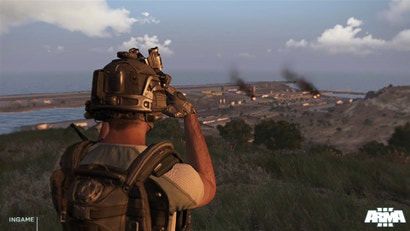 According to reports out of Greece, two Czech citizens have been arrested for "spying". They were caught with photos and video of a military installation and arrested in the Greek island of Lemnos and are supposedly claiming to be video game developers for Bohemia Interactive.
Reports state that Greek authorities charged the two with espionage; however, the developers were apparently collecting reference material for ArmA III, an upcoming military game that is set on a Greek Island.
Bohemia Interactive boss Marek Spanel confirmed that the story is true, adding that he preferred that the topic not be discussed on the studio's forums "at least until we know more specific details about the case..."
Κατηγορούμενοι για κατασκοπεία δύο Τσέχοι που συνελήφθησαν στη Λήμνο [In.gr] Two BI employees arrested in Lemnos... [BI] [Report: Bohemia Interactive employees arrested for spying [Edge] Bohemia Interactive devs arrested for "spying" [PCGamer]