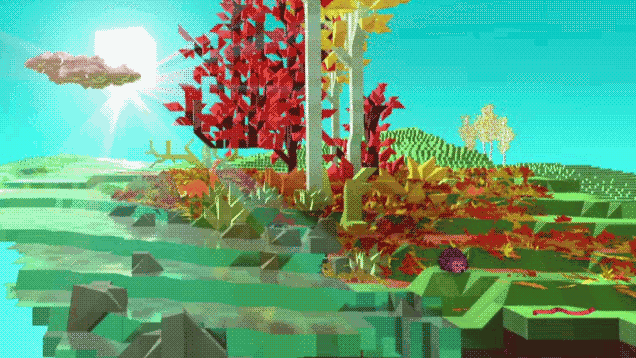 Video: This GIF is from a "preview of a biome's artistic development" from Planets³, the Kickstarter-funded Minecraftlike that's going pre-alpha in January. The full video is below, showing off the whole (rather gorgeous) scene, with the hedgehog squeaking adorably.
Last news of the year [Planets³ Blog]
Dayshot showcases some of the prettiest, funniest game-related screenshots and art that we can find.