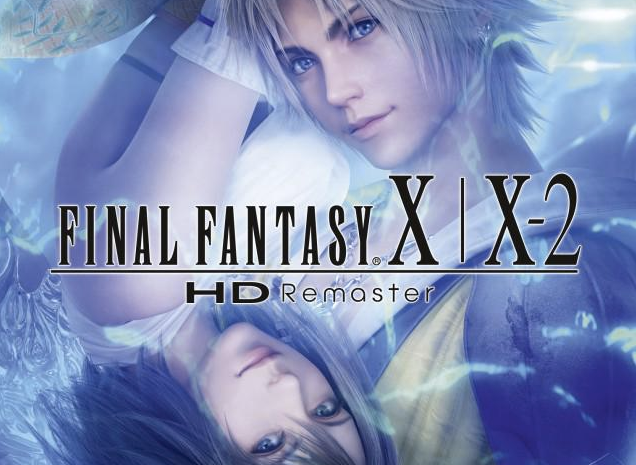 If true, it looks like Final Fantasy X/X-2 are headed to the PlayStation 4 in hi-def. Good thing Square Enix didn't recently release HD versions of these games. Oh wait.
As spotted by website Nova Crystallis and webforum NeoGAF, Square Enix France's online shop allegedly leaked a listing for Final Final X/X-2 HD Remaster for the PS4.
Here is the rumoured boxart.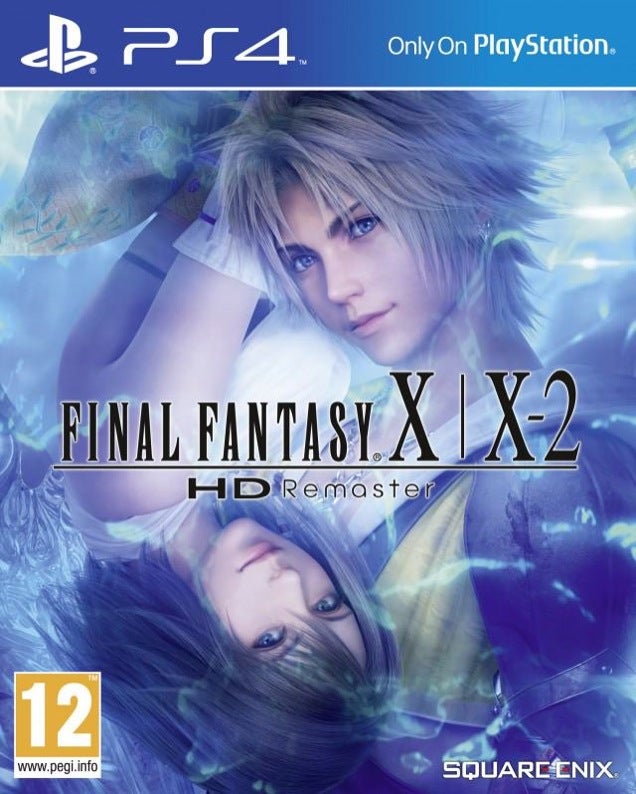 And here, apparently, is what the online shop's listing looked like.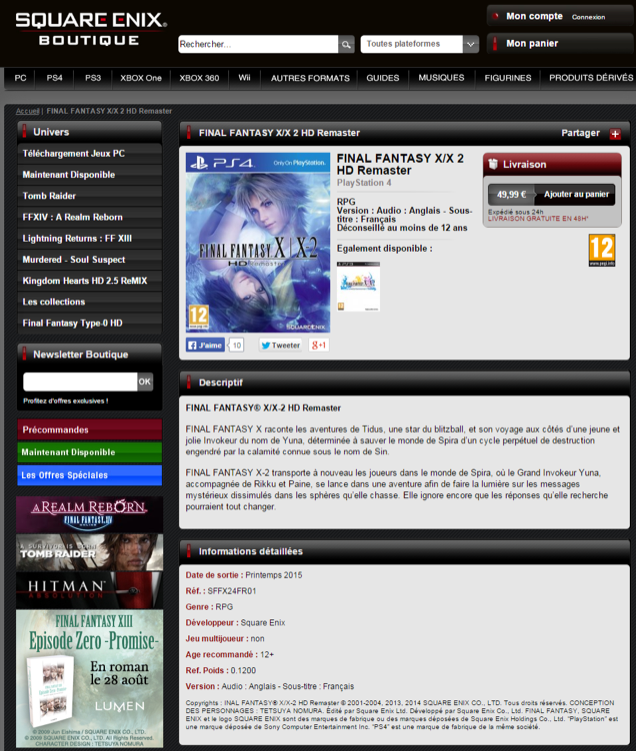 That's a "spring 2015" release. The rumoured listing has since been pulled, it seems.
Of course, earlier this year the games were remastered for the PlayStation 3 and the PS Vita. You can see how that remastering compared to the original here and what features it contained here.
If you bought those versions, I guess, Square Enix wants you to buy this one, too? Hey, if you didn't and if this is true, then good news, eh? Or maybe, just maybe, sit tight for a possible PC release.
Kotaku is following up with Square Enix and will update this story should the company comment.
FINAL FANTASY X/X 2 HD Remaster for PS4? [NeoGAF] It looks like Final Fantasy X|X-2 HD Remaster is coming to PS4 [Nova Crystallis]