And there's no spoilers, so don't worry.
The footage was uploaded overnight by IGN in 4K/60fps, if you've got the internet connection to support it. It's a loyalty mission with Peebee, and shows off some of the combat, skill trees, and environments.
The combat in Andromeda is looking real nice – or at least, a lot better than the previous Mass Effect games. But if you want to find out more about that, check out Hayley's hands-on with the game below.
On a long drive through the wastelands in the Nomad, my passengers briefly discuss dissecting me for the sake of scientific curiosity.
Read more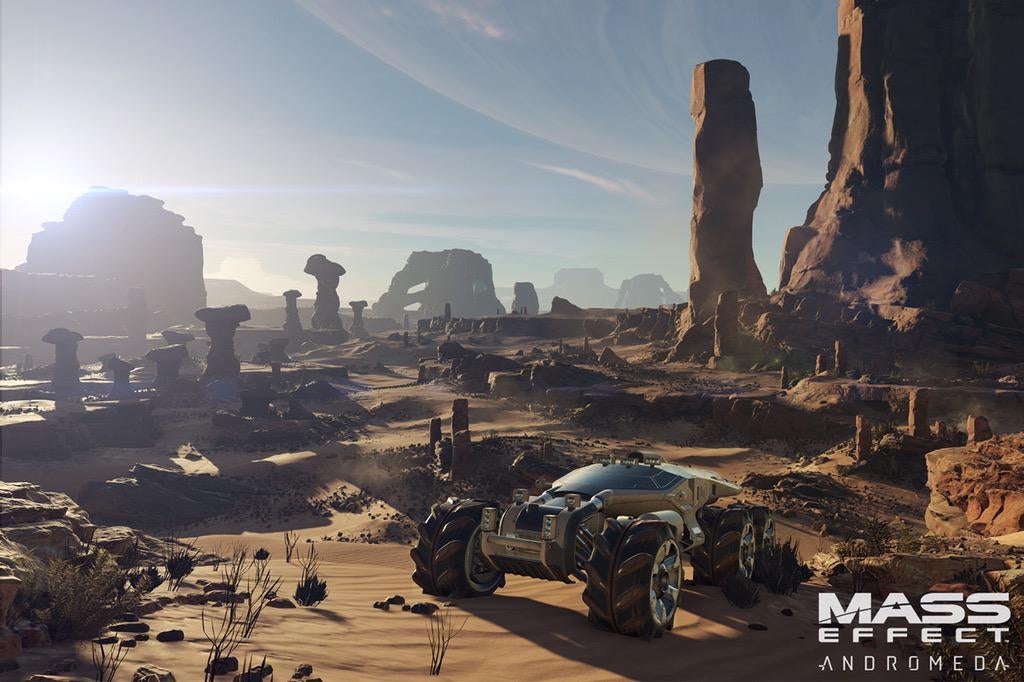 Everyone who's played the original Mass Effect will remember the M35 Mako.
Read more