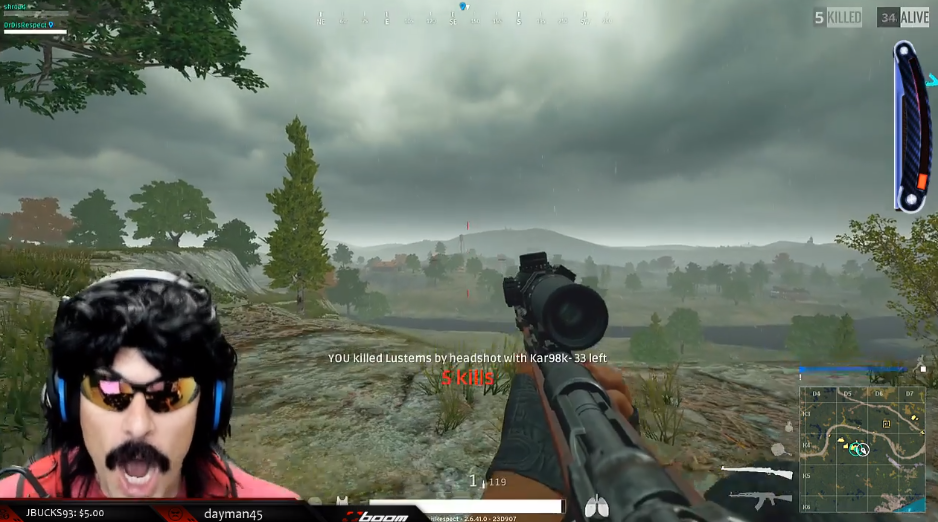 "Doc, I'll give you $100 if you hit this shot," ex-CSGO pro and popular PlayerUnknown's Battlegrounds streamer Shroud said to fellow PUBG streaming superstar and moustache-with-a-soul Dr Disrespect. "Headshot," Shroud added. "Has to be a headshot."
The shot was preposterous. The person Dr Disrespect was aiming at was so far away that they weren't even visible at first glance. He took one shot and whiffed it. Another. Still no luck. But then…
Headshot. An immediate kill. Poor player probably figured a hacker did them in.
"Alright, well... fuck," said Shroud, incredulous.