Minecraft fans, beware of what you install. Anti-virus makers Avast have announced that over the last 30 days, they have identified malware that has infected almost 50,000 Minecraft players, malware designed to "reformat hard-drives and delete backup data and system programs".
In the post on the official Avast blog, the company warned that the malware was contained in a Powershell script that "uses Minecraft skins created in PNG". "They can be uploaded to the Minecraft site from various online resources," Avast noted.
According to the company, the malware is "included in skins available on the Minecraft website". They even showed three example avatar skins, all infected with malware: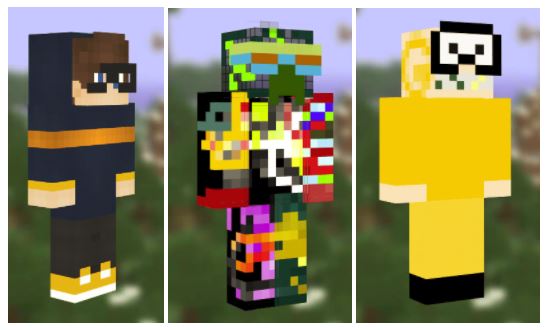 Image: Avast
The malware isn't impressive from a technical standpoint – Avast notes that it can be found on sites that teach users how to make a virus in Notepad. The bigger problem is that the code could be uploaded to the official Minecraft website, greatly expanding the reach and potential number of infections.
To detect the malware, Avast recommends a full system scan. Indications that users might be infected also included system performance problems related to a file called "Tourstart.exe", or weird messages in your Minecraft inbox.
Mojang is reportedly working on a fix, and Kotaku Australia has contacted Microsoft's local representatives for a statement. "We have addressed this issue and put additional measures in place to protect our community. We encourage players to report any suspicious activity to feedback.minecraft.net," a Microsoft spokesperson later said.