We're so close to being free from the freezing cold of winter. Spring is nearly upon us, with its budding flowers, twittering birds, and the scent of pollen in the air. We're not scientists, but we're pretty sure it's scientific fact that these are the perfect conditions to read a ton of new comics in. Good thing there's some on the way!
In cased you missed them, Gizmodo has published some 2018 spring previews for movies and books. Here now is a massive amount of comics coming our way in the next few months, minus December, as the solicits for that month haven't been published yet.
---
September
Marvel
Wolverine #1: Wolverine's been through an awful lot in the comics lately, mostly down to the fact that he's actually spent the last few years being dead. Super dead, really, encased in adamantium.
But this is comics, so of course, he's back, and has been for a while, snooping around the edges of the Marvel universe and even brushing up against the Infinity Stones. But now he's returned to his classic costume for a whole new era of snikt-based adventures. (Charles Soule, Steve McNiven)
Thanos Legacy #1: Speaking of dead Marvel characters! The Mad Titan got seemingly offed by his own daughter Gamora in the events of the ongoing Infinity Wars (not to be confused with the very similarly named movie). But how did it get to that point? This one-shot bridges the gap between Thanos' previous ongoing series and the deadly events of Infinity Wars. (Donny Cates, Gerry Duggan, Brian Level)
Asgardians of the Galaxy #1: Another series spinning out of Infinity War, Nebula's quest to rule the cosmos with an Asgardian superweapon leads to an unlikely teamup between Asgard's not-so-finest:Throg, Skurge, Valkyrie, Angela, Thunderstrike, and even the Destroyer. They're on a quest across the stars to stop her. (Cullen Bunn, Matteo Lolli)
Iceman #1: Iceman's short-lived ongoing series returns, as the original X-Men member continues his plight to explore his freshly-revealed sexuality and the trials and tribulations of being one of the mightiest mutants around. This apparently includes hunting down some Morlocks for sport! (Sina Grace, Nathan Stockman)
Spider-Geddon #0: Get prepared for Marvel's spiritual successor to the multi-spidey crossover adventure Spider-Verse with this tale of Spiders all over the multiverse…but particularly the new hero of the upcoming Spider-Man PS4 game. (Christos Gage, Clayton Crain)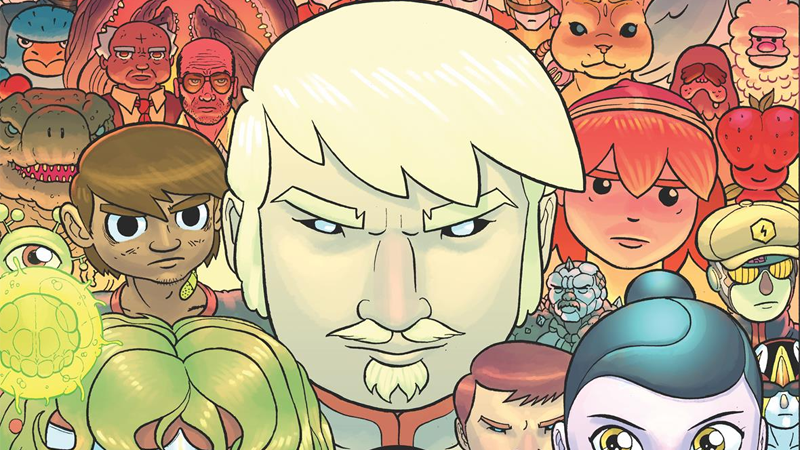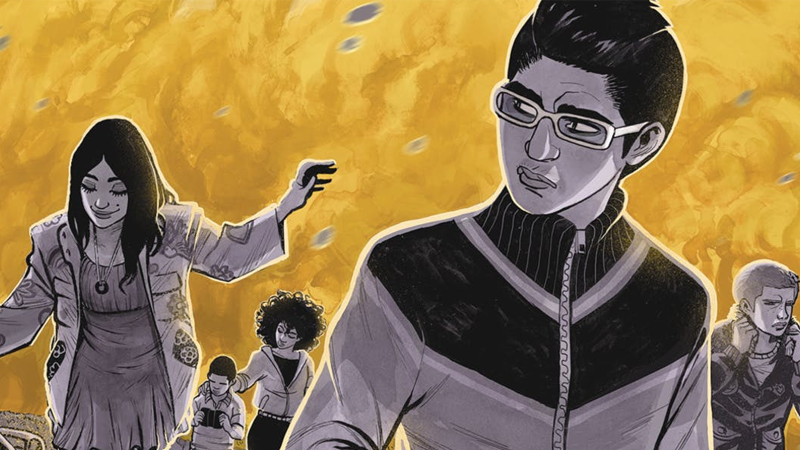 Low Road West #1: Nuclear devastation ravages the East Coast of the U.S., leading to five teens heading West to try and find salvation as society crumbles. (Phillip Kennedy Johnson, Flaviano)
Go Go Power Rangers: Back to School #1: It's the first spring break since the teenagers with attitude were given their power coins, and it's time for the Power Rangers to spend some time apart. But a break from school doesn't necessarily mean a break from being Earth's greatest superheroes! (Marguerite Bennett, Ilaria Catalani, Derek Charm, Jordan Gibson, Xiao Tong Kong, Jim Towe, Jon Lam)
Welcome to Wanderland #1: A theme park obsessive finds herself thrust into the magical world of her favourite park, Wanderland, only to find that the fairytale attractions she knew aren't exactly what they seemed. (Jackie Ball, Maddi Gonzalez)
Over the Garden Wall: Hollow Town #1: Wirt, Greg, and Beatrice reunite for a new trip into the Unknown, as they find a strange town populated by doll-like beings. (Celia Lowenthal, Jorge Monlongo)
---
Valiant
Faith: Dreamside #1: After being framed for murder, Faith finds herself struggling to act as superhero in the open. But when a former ally turns to her seeking help, she has to team up with the supernatural hero Doctor Mirage to enter the dimension of dreams. (Jody Houser, MJ Kim)
Harbinger Wars 2: Aftermath #1:Valiant's summer series comes to a close, as the survivors of the Harbinger Wars find themselves examining what was lost. (Matt Kindt, Adam Pollina)
---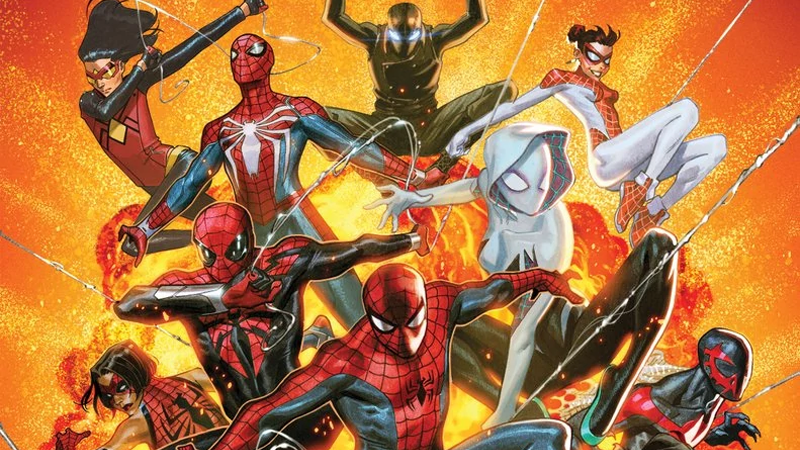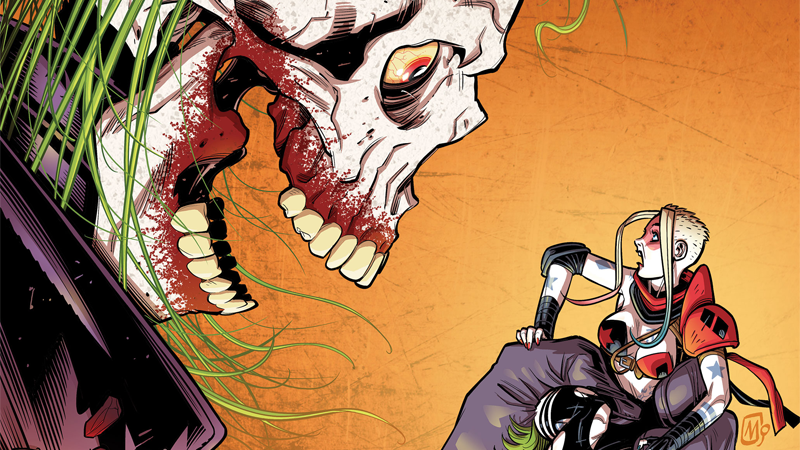 Old Lady Harley #1. (Image: Mauricet, DC Comics)
DC
Batman Secret Files #1: Delve into the past and present of the Dark Knight in this new anthology of tales from Batman's case files covering all corners of Gotham City. (Tom King, Jordie Bellaire, Ram V., Cheryl Lynn Eaton, Tom Taulor, Mikel Janin, Jorge Fornes, Elena Casagrande, Brad Walker)
Cursed Comic Cavalcade #1: It's not only Marvel getting into the spooky mood for Halloween! This new collection of eerie tales featuring Batman, Wonder Woman, Swamp Thing, Zatanna, and more see the heroes of the DC Universe facing some truly horrifying scenarios. (James Tynion IV, Beck Cloonan, Bryan Hill, Tim Seeley, Riley Rossmo, Gary Dauberman, Mark Buckingham, Riccardo Federici, and more)
Blank Page DC Comics: DC is celebrating 24-hour Comic Book Day by selling you not one, not two, but three differently-branded sets of blank, 16-page comics. Write and draw your own Batman, Superman, and Wonder Woman adventures!
Batman #1

Superman #1

Wonder Woman #1
The Books of Magic #1: Timothy Hunter returns to the world of Sandman, running from his destiny as the universe's most powerful magi. But as Tim balances school life in London with cultists trying to drive him down a darker path, his new substitute teacher becomes a crucial ally in his quest to uncover the books of Magic itself. (Kat Howard, Tom Fowler)
Lucifer #1: The Prince of Lies finds himself trapped by mysterious forces after going on a quest to find the mother of his abandoned child. But what happens when Lucifer himself goes missing? (Dan Watters, Max Fiumara and Sebastian Fiumara)
Wonder Woman and the Justice League Dark: The Witching Hour #1:Wonder Woman and her new allies in the Justice League Dark begin a new event miniseries that promises to change the future of DC's magical heroes forever. (James Tynion IV, Jesus Merino)
Hex Wives #1: Thirteen years after an ancient war between a coven of witches and an all-male conspiracy group came to an end, a young woman wakes up in suburban bliss, struggling to remember the magical life she lived before…and trapped by a foe she thought defeated. (Ben Blacker, Mirka Andolfo)
Old Lady Harley #1: Harley Quinn goes Mad Max in this zany future take on DC's universe. Old Harley finds herself pulled out of retirement to take on the Laughing Boys Gang, whose sinister leader might be more alive than Harley took him for. (Frank Tieri, Mauricet)
DC/Hanna-Barbera Crossovers: DC's bizarro mashups between its comics universe and the animated antics of Hanna-Barbera's most beloved creations continues with another wave of weird and wonderful adventures.
Deathstroke/Yogi Bear #1:Frank Tieri, Mark Texeira

Green Lantern/Huckleberry Hound #1:Mark Russell, Rick Leonardi

Nightwing/Magilla Gorilla #1:Heath Corson, Tom Grummett

Superman/Top Cat #1:Dan DiDio, Shane Davis
---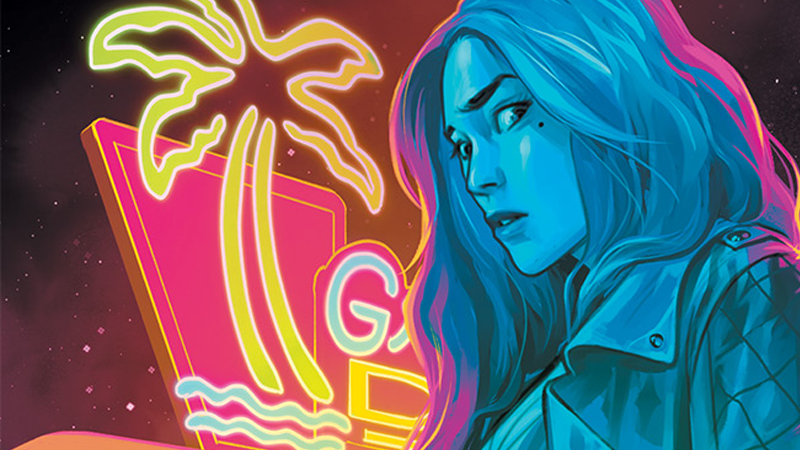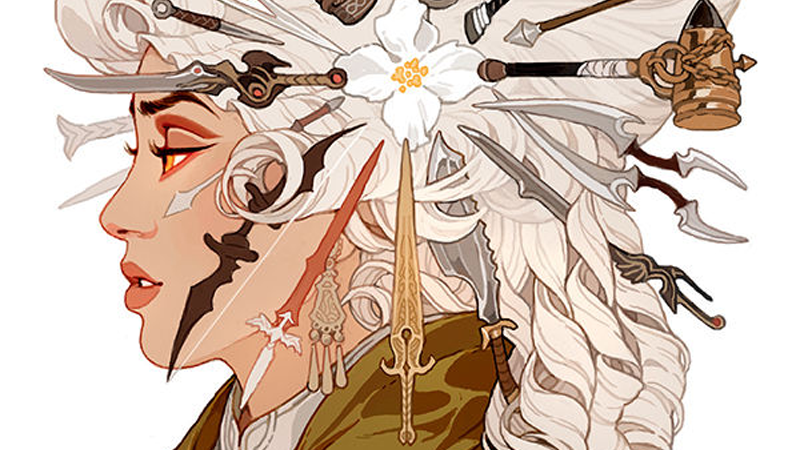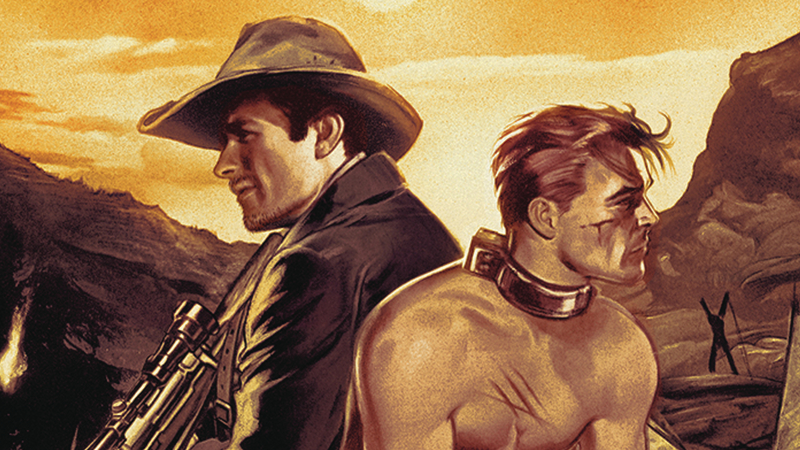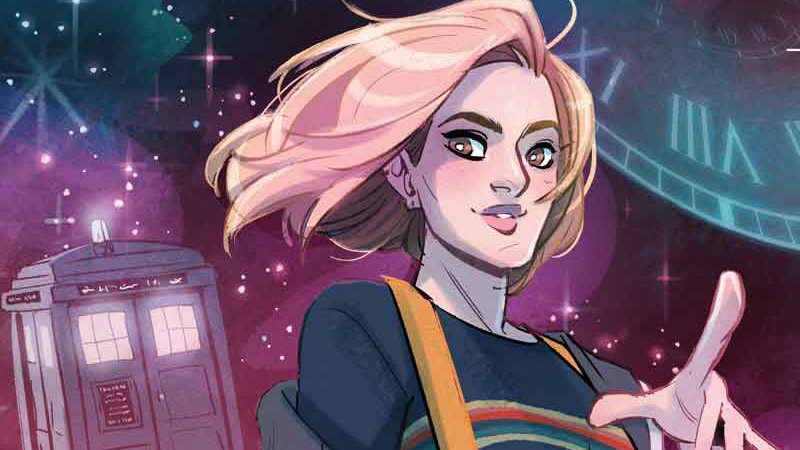 Marvel's Captain Marvel Prelude #1: You know the drill. When there's a major Marvel movie coming out, a companion comic is sure to follow, and Captain Marvel is no exception. What's interesting about the book, though, is that it'll follow Nick Fury and Maria Hill in the moments leading up to that fateful moment in Infinity War when they reach out to Carol for help. (Will Corona Pilgrim, Andrea Di Vito)
Han Solo: Imperial Cadet #1: It shouldn't come as a surprise that there's plenty more to Han Solo's story after Solo: A Star Wars Story. If you ever wanted to know just what Han was getting up to during his years as a member of the Imperial Navy, this is the comic for you. (Robbie Thompson, Leonard Kirk)
---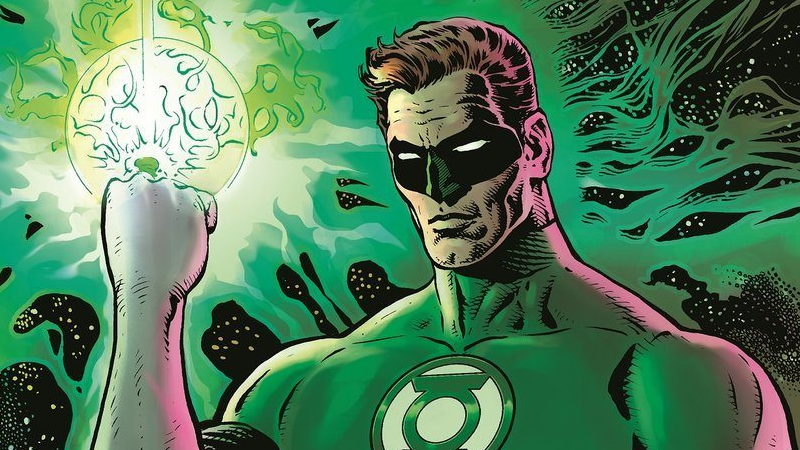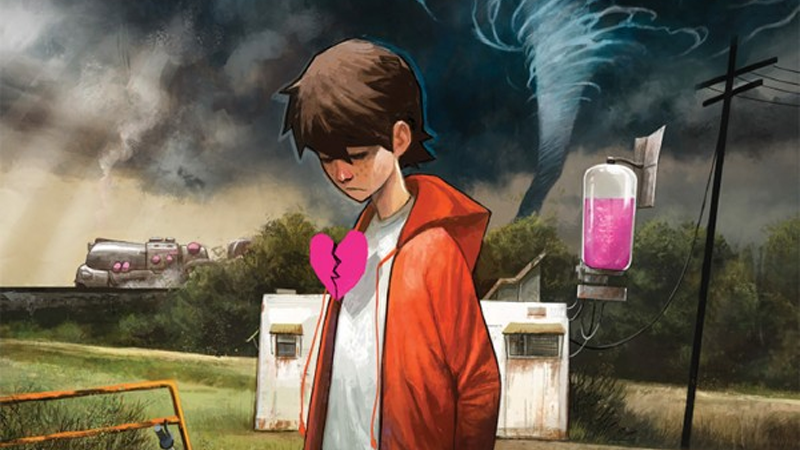 Mike Mignola, Chris Roberson, Yishan Li, Mike Norton, Michael Avon Oeming)
Lightstep #1: January Lee enjoys a charmed life as one of the world's elites, a status that grants her access to "Lightstepped" worlds where time moves differently. But when it's discovered that she has a strange ability to see through people's lies with startling accuracy, a mark is put on her life and she's forced to run. (Milos Slavkovic, Dave Stewart)
William Gibson's Alien 3 #1: William Gibson's Alien 3 told a story infused with Cold War-era political intrigue that would have taken the movie franchise in a wildly different, but just as fascinating direction, had the studio decided to go along with it. The Sulaco's crew becomes caught in a conflict between two governments, both trying to weaponize the Xenomorphs for their own personal goals. As is always the case, though, the aliens simply cannot be controlled and it's not long before all hell breaks loose. (William Gibson, Johnnie Christmas)
---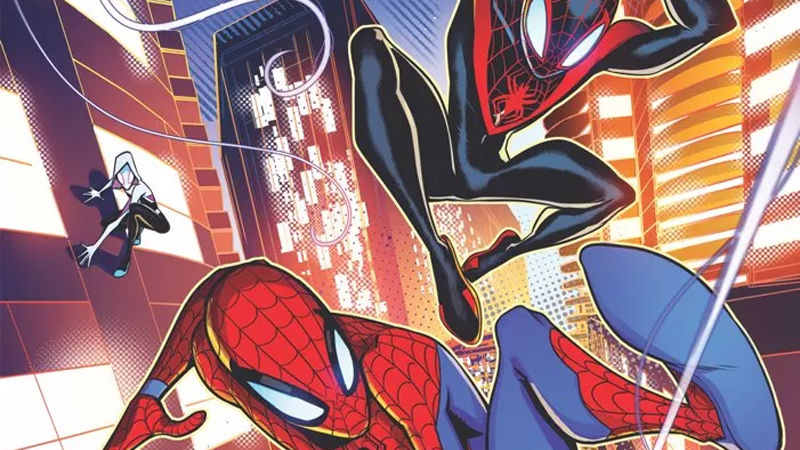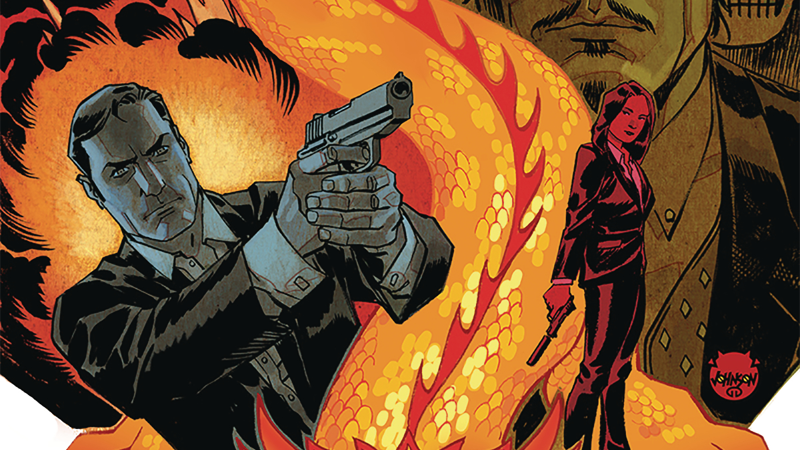 Previews World. What are you looking forward to the most? Let us know in the comments!