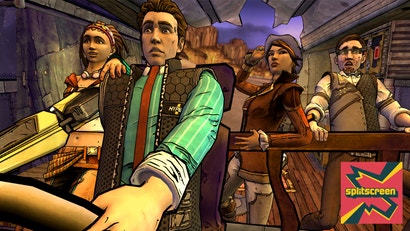 We covered a lot of ground on this week's Kotaku Splitscreen, from studio closures to cross-console play to laughably large mousepads.
Jason Schreier is off for one more week, so my Kotaku colleague Maddy Myers once again filled in for him.
We spent the first part of the show talking about what the Telltale games shutdown means for the games industry and the push for unionisation among some developers, then discussed Sony finally allowing PS4 cross-play, the Tomb Raider fan who found an unusual post-credits scene in an unpatched copy of the new game, and some reasons why the always delightful Nintendo fandom works the way it does. We closed out with some off-topic TV, podcast and music recommendations.
Download an MP3, or listen below: