It's not as big a previous discount as previous sales, but discounted QC35 II's are still are a great deal regardless.
There was a ton of interest in the Sony and Bose noise cancelling headphones last time they went on sale, and if you missed out on that deal you might appreciate knowing that there's another one available today.
The Bose QuietComfort QC35 II, which are one of the best headsets in its price range, are going for $340 over at Amazon Australia. The retail price is usually $399.95, and the deal is better than the $375 being charged by other local outlets.
Despite strong competition from Sony, the QC35 II's are still the most popular noise cancelling bluetooth cans over at Amazon Australia (and one of their best selling products on the store, save for a portable laptop desk and a 31.5″ 2K Astivita 2K monitor).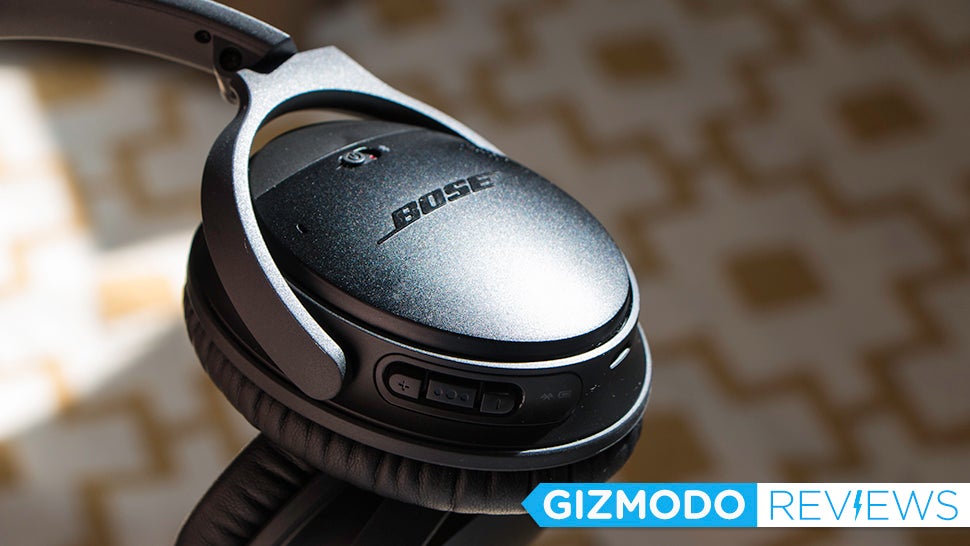 I've never loved Bose headphones. Out of the box, they always felt a bit flimsy, and on my head, the audio quality seemed subpar for the price. At least that's what I thought before I tried the new QuietComfort 35 Wireless cans. The noise cancellation is peerless, and the sound is terrific -- for the most part.
Read more
To check out the deal, head here.
---
As Kotaku editors we write about stuff we like and think you'll like too. Kotaku often has affiliate partnerships, so we may get a share of the revenue from your purchase.