Image: Hell
Pack it up 2019, we're done.
It's not been verified, but the most horrific image imaginable has been doing the rounds on social media this morning. It's Sonic The Hedgehog, not in a new trailer or a movie poster, but a potential "brand guide" that describes the creepily realistic hedgehog's character and personality for advertisers.
The Sonic Movie character design leaked and it's some weird shit: pic.twitter.com/SxFy1Lbfcv

— Liam Robertson (@Doctor_Cupcakes) March 4, 2019
Breaking: According to documents obtained by the ResetEra board, we now have a first look at movie Sonic's design in the upcoming #SonicMovie. Developing... #SonicNews pic.twitter.com/DHtgrOGIwo

— Tails' Channel - Sonic News & Sonic News &... (@TailsChannel) March 4, 2019
It's not the first time Sonic's new look has done the rounds. The internet had a classic projectile vomit when Sonic's creepy fur popped up on the official movie poster. I'm still trying to work out why they bothered giving him realistic thighs.
As Luke has noted, agency Hamagami/Carroll Inc has a new entry on their portfolio that's all about Sonic. It's got a very similar design, as well as a slide showing some of work that went into the redesign. So while this hasn't been officially confirmed, and probably won't be until we get another trailer or some other kind of info dump, everything does line up.
Mind you, the internet doesn't care a great deal about that. And you can't blame them when images like this started filtering into their social feeds:
My new Linkedin profile pic. pic.twitter.com/ixgLrDF1Xy

— Mark Serrels (@Serrels) March 4, 2019
serving the memes and the lickers of society, meet brand champion Sonic pic.twitter.com/GeAR4JjZkd

— Alex Walker (@dippizuka) March 4, 2019
They made Sonic the Hedgehog look like the mascot for a disease in a pharmaceutical ad pic.twitter.com/RG1u8KOQjV

— Mike Drucker (@MikeDrucker) March 4, 2019
Why is Sonic "lickable"? And those eyes, man. Those eyes.
— austin walker (@austin_walker) March 4, 2019
Even EB Games isn't thrilled:
oh ok pic.twitter.com/u4b7JgjRI9

— EB Games Australia (@EBGamesAus) March 4, 2019
Sonic looks like that kid in first grade with the unibrow that totally grew up to be a Burt Reynold's type pic.twitter.com/IbdDsF0iDr

— Joe Lamour ☕❤ (@lamour) March 4, 2019
Before you criticise the new Sonic, please understand that Christian Bale had to undergo hundreds of hours of surgery to look like this pic.twitter.com/WYRE1ERAAi

— who pixelates the boatmen? (@pixelatedboat) March 5, 2019
"Sonic The Hedgehog" will be the first film ever made by a crew that was high on salvia throughout the entire production. pic.twitter.com/9KinXzqD8Q

— Lon Harris (@Lons) March 4, 2019
Seriously, what happened? Did Sega lose every image of Sonic the Hedgehog that had ever been created previously and had to recreate him entirely from memory? pic.twitter.com/MkwvcyPMrc

— Lon Harris (@Lons) March 4, 2019
This looks perfectly normal to me pic.twitter.com/IFwfuctJh7

— Quilliam (@nyquills) March 4, 2019
when did this become hotter than this pic.twitter.com/yy4xYqACNj

— austin walker (@austin_walker) March 4, 2019
God help us all.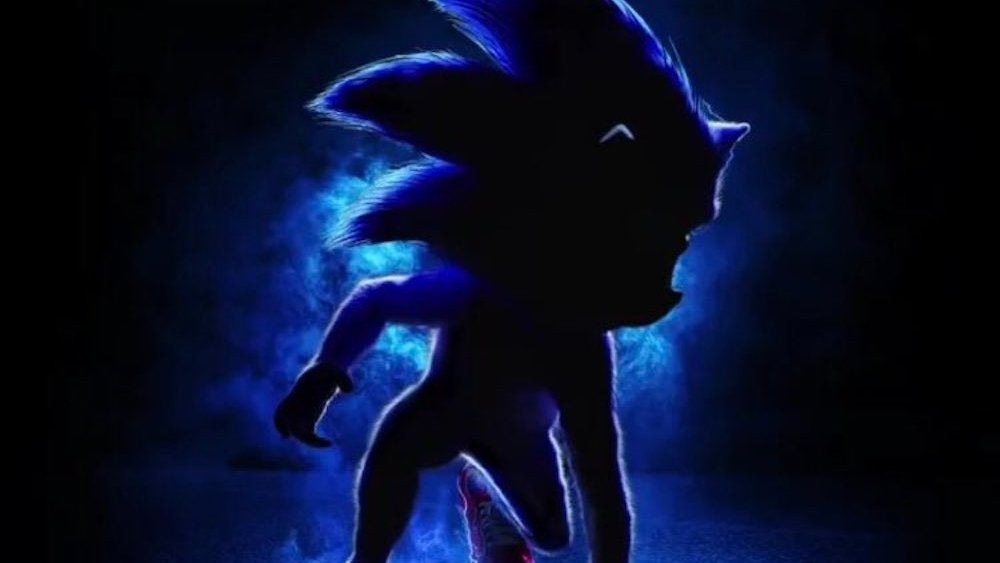 The poster for the upcoming Sonic The Hedgehog movie had been released, and I just wanna say, "LMAO?"