So, what's the post-apocalyptic desert like these days?
RAGE was the kind of game I'd describe as a popcorn shooter. It's what you play when you want to tune out. It's a state that describes RAGE 2 well, too.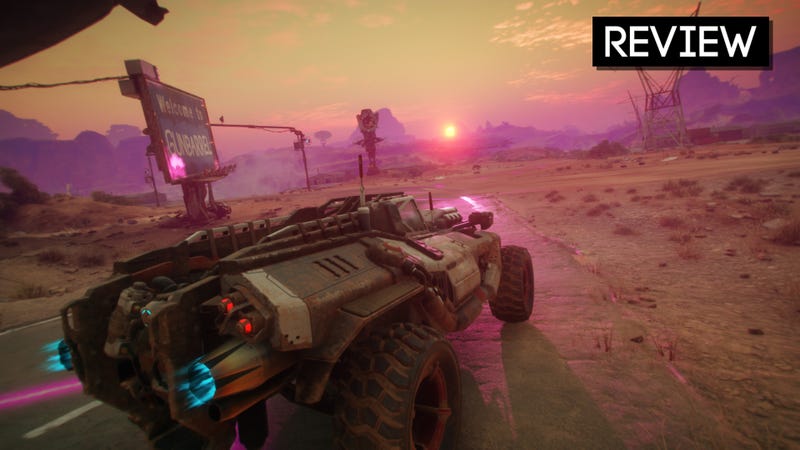 Rage 2 is caught between Good Stupid and Bad Stupid. In the end, Bad Stupid wins out.
Read more
Gita and Tim had two kind of divergent takes. Gita wanted to love it – and did in parts – but was worn done a little by the lack of variety. Tim, on the other hand, made a conscious decision ahead of time "not to hate" on RAGE 2, and he had quite a bit of fun.
So take that as you will. For my money, what your state is going into RAGE 2 probably plays a big difference. Bulletstorm was a bit similar in that you could ruin the game for yourself if you got too hung up on how obnoxious the protagonists were. Of course, at that point you're also just actively forgiving a game for its faults.
Anyway, RAGE 2 looks like a dumb, fun shooter. I'm still busy with Total War, so I haven't had a chance to get around to it yet. But tell me what your experience has been like! Is it the good kind of dumb shooter, or a little too dumb at points?