Loading page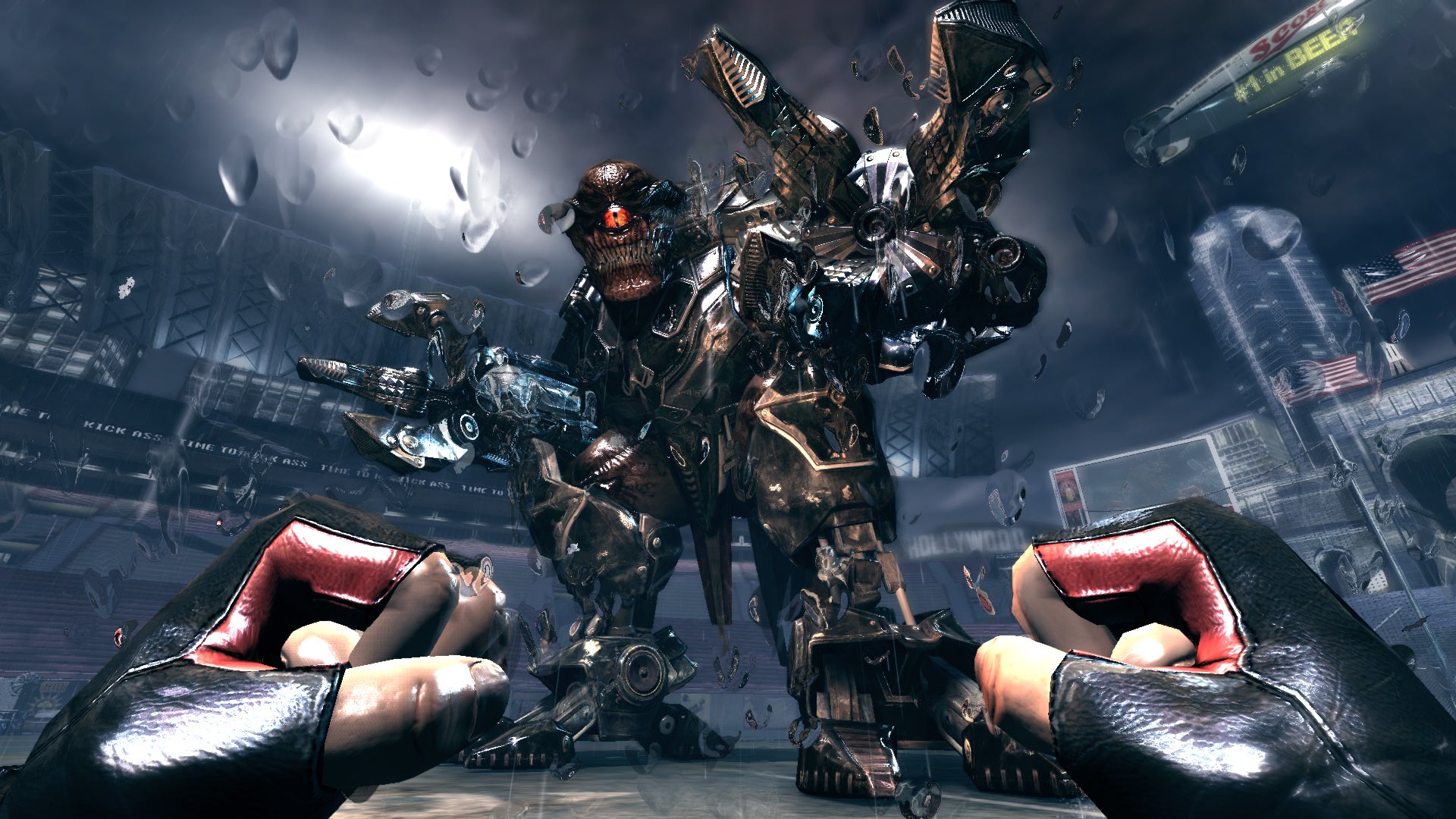 It's no secret that Duke Nukem Forever was not particularly well received. As a self-described snob of first person shooters, I'm certainly not wild about the game. Broken encounters, weak level design, and an inconsistent sense of humour held Duke Nukem Forever back from being a great game. Duke deserves better. Duke Nukem 3D is one of the most important games ever made. So how does someone go about fixing Duke?
---
3D Realms, the beleaguered original developer of Duke Nukem Forever, will be acquired by a Danish firm that had been set to publish a new Duke Nukem game until both were sued last week by Gearbox Software .
---
Apogee Software/3D Realms — the studio that spent more than a decade working on Duke Nukem Forever — is suing Gearbox Software, the company that bought that game's rights and released the long-brewing sequel in 2011. Apogee/3D Realms alleges that Gearbox has refused to pay more than $US2 million owed to 3D Realms from royalties and advances Gearbox received from publishers for Duke Nukem Forever.
---
Didn't see that coming, did you? The years-in-development Duke Nukem Forever is getting pushed back in Japan: from March 8 to March 29. [Famitsu]
---
Duke Nukem Forever was, I thought, an absolute disaster. I was not alone in this. Yet Gearbox co-founder Brian Martel thinks the game's poor reviews weren't a consequence of the game being terrible. They were because reviewers were somehow unfair to the game.
---
Loading page