Loading page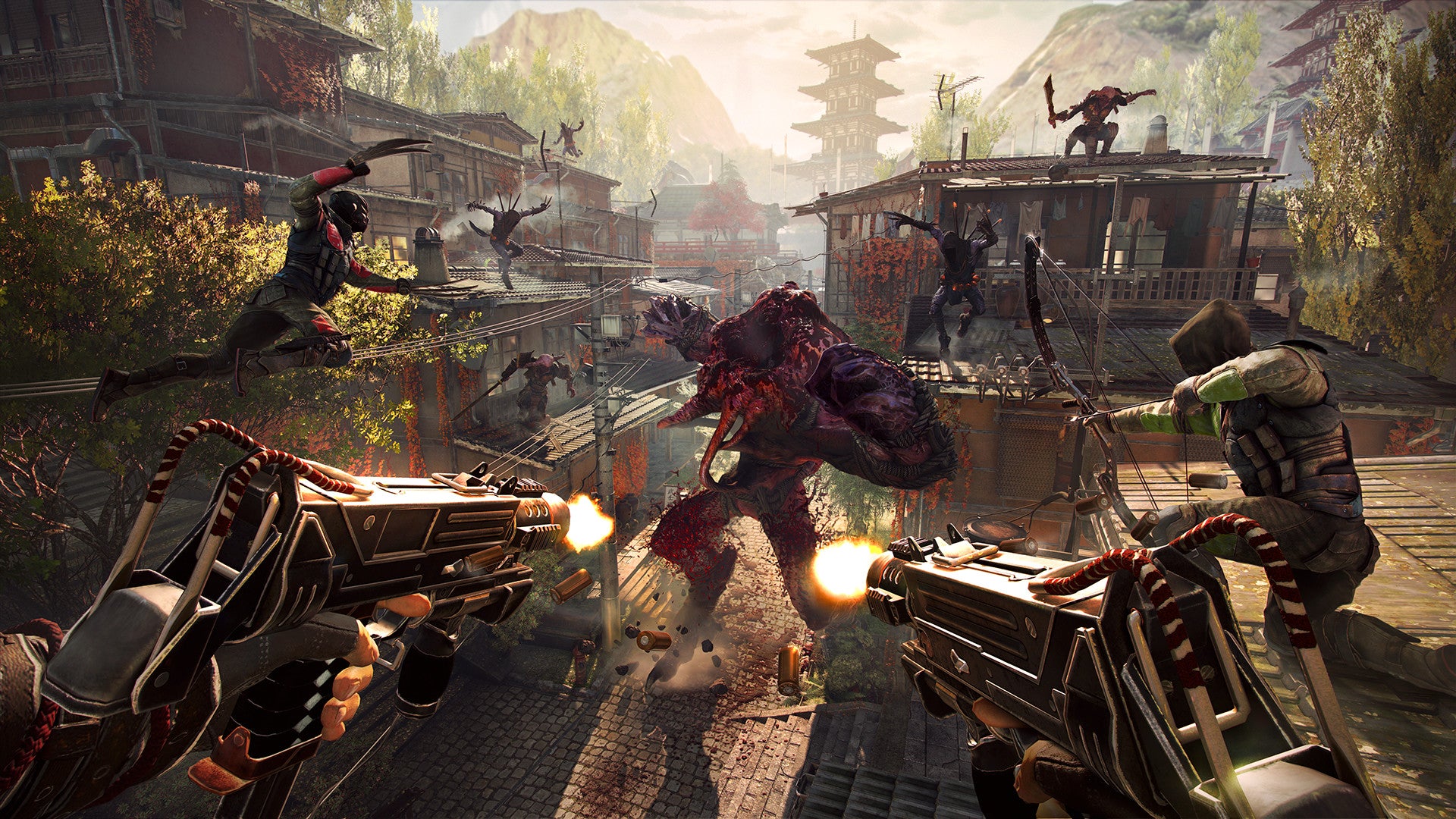 "We don't believe in DRM, and we don't like DRM," two of the developers behind the new game Shadow Warrior 2 recently told Kotaku in an email, when we asked them about their game's lack of anti-piracy protection. DRM, of course, refers to digital rights management or anti-piracy systems that are widely used to keep people from stealing games and other software. "We don't believe it works," they said. "Nor that it's good for the players."
---
Video: The Shadow Warrior reboot is coming to Xbox One and PS4, publisher Devolver Digital announced in a blog post. The ports will be arriving in late September. The video above is the launch trailer from about a year ago — but it's good enough to warrant another watch. Easily one of the best things about the game.
---
Shadow Warrior is being rebooted next month. Flying Wild Hog's re-imagining of the classic, hilarious and bloody 1997 first-person shooter will be arriving to PC on September 26.
---
Was Flying Wild Hog's cyberpunk shooter Hard Reset too hard for you? Patch 1.01 eases your pain, removing weapon cooldowns, improving gun swapping speed, tweaking the sprint system, and allowing players the mercy of mid-game difficulty changing. Pansies. [Steam Forums]
---
Flying Wild Hog's humanity-versus-machines shooter Hard Reset is now available for download via a PC digital deliver service near you. Get it from Steam, FilePlanet, GameFront and many other fine game downloading services.
---
I've talked about how good Flying Wild Hog's cyberpunk shooter Hard Reset is. I've shown you how good it is. All that's left is for you to see for yourself when the game hits Steam on September 13. Can your PC handle it?
---
Loading page