Loading page
Next Wednesday's new Ratchet & Clank game is a re-imagining of the first game in the series, but it's also a tie-in with an animated movie that doesn't hit US theatres until April 29, and Australian theatres until July 28. Sony disabled sharing late game movie cinematics just in the nick of time.
---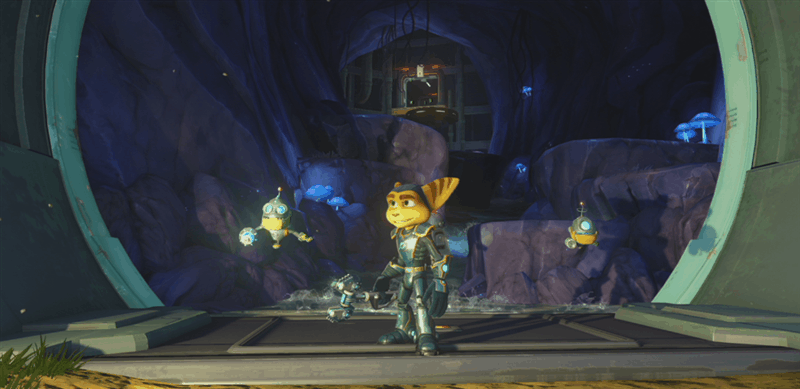 ---
Sometimes I wish I'd grown up with home consoles from Nintendo, SEGA or the PlayStation than the PCs and litany of abandonware I spent my youth exploring. It's not that the PC didn't have plenty of icons or wonderful games of its own, of course. But not having grown up with so many of the icons and heroes strewn across the early Nintendo/Xbox/PS1/PS2 eras makes me feel like I missed out on something.
It's that something I'm reminded of when I saw the latest Ratchet & Clank trailer — something that I'll be able to plug directly into.
---
Cosplayers lead dramatic lives. Ratchet (of Ratchet and Clank fame) cosplayer and Kotaku reader division-ten told me how she encountered the official PSX Ratchet cosplayer, and they had an intense staredown. "They waited for me to put on my mask," she said. Evidently, though, the encounter ended peacefully.
---
Here's Insomniac with a very promising look at the next Ratchet & Clank game, subtitled Into The Nexus. Some of this stuff — in particular the Nightmare Box — looks awfully interesting.
---
The Gamescom Ratchet and Clank: All 4 One trailer shows off gameplay, humorous dialogue, and movie trailer like blurbs.
---
Delightful four-player action adventure Ratchet & Clank: All 4 One comes to the PlayStation 3 on October 18, Insomniac Games and Sony promised today. Insomniac's other fall game, Resistance 3, hits the month prior. They're busy! [PlayStation.blog]
---
Loading page