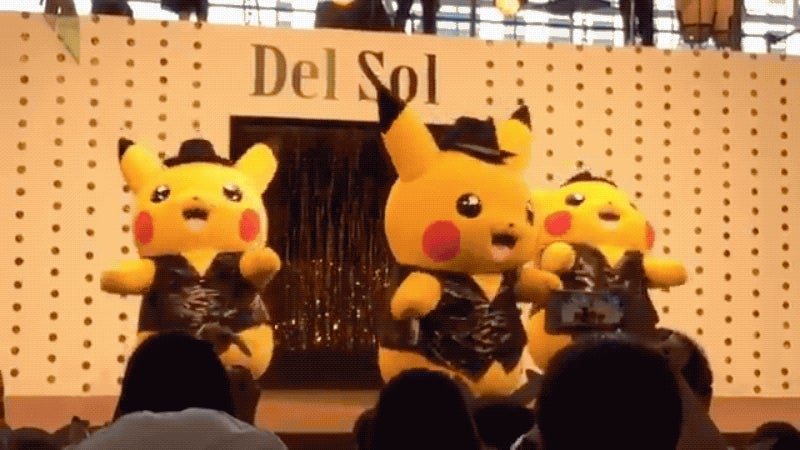 During a performance yesterday in Yokohama, one of the Pikachus looked waaaaaaaaasted.
[Image: krr75rayve]
This happened at a stage show at the Pikachu Outbreak event.
あとまさかのピカチュウしぼんだwww誰か助けてあげて!!!
この後彼は一度フェイドアウトしました。#ピカチュウ大量発生中 pic.twitter.com/fenrWHaJBa

— へいじつせんしちやんᕱ⑅ᕱ" (@krr75rayve) August 9, 2017
This Pikachu isn't on the sauce, but rather, experiencing a wardrobe malfunction. Which is not a first.
不思議なところにきちゃったな #ピカチュウ大量発生チュウ pic.twitter.com/4D0JtV8zkR

— まんだりん さん (@hooshoo555) August 9, 2017
ピカチュウよぼよぼになってそのまま退場笑 pic.twitter.com/bgrXicf5kw

— 浅尾 あやめ (@yamu_yame) August 9, 2017