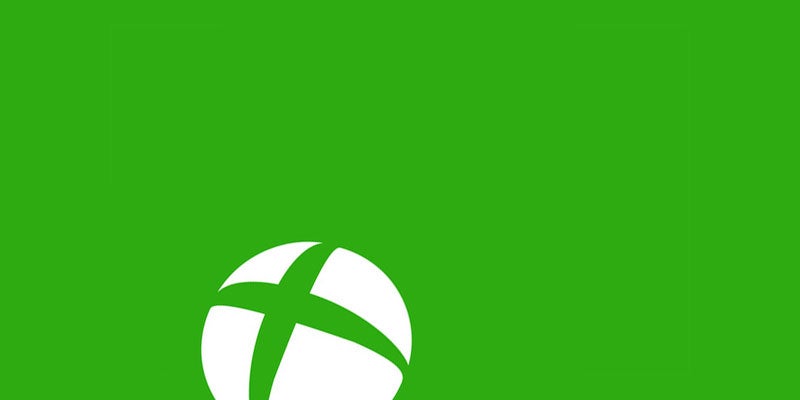 Xbox Live is experiencing some serious downtime at the moment, with many owners unable to play games or even sign in. [UPDATE: It's back.]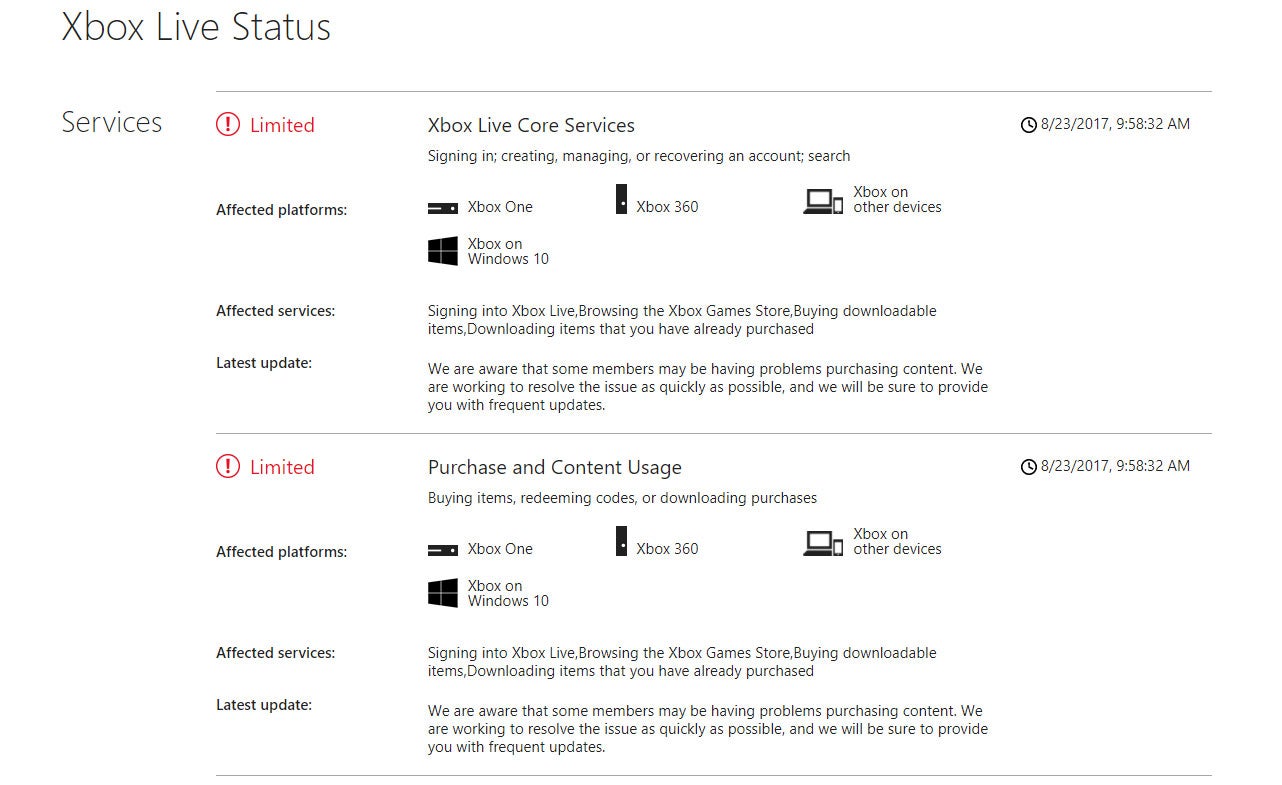 This is Xbox Live's status page at time of posting. As you can see, both "core services" and purchasing are affected.
Microsoft is aware and looking into the problem:
Our teams are investigating issues with Xbox Live, including launching games. Details & SMS updates at https://t.co/PzAdjUFMJj

— Xbox Support (@XboxSupport) August 23, 2017
This means no Destiny:
We are investigating issues causing players to encounter BUTTERFLY and BUFFALO errors on Xbox One and Xbox 360.

— Bungie Help (@BungieHelp) August 23, 2017
No Overwatch:
This will impact #Overwatch as well. Thanks for the reports. https://t.co/vgZoAi2Kcc

— BlizzardCS (@BlizzardCS) August 23, 2017
You get the idea. We'll update when there are any changes.
Grrr

— ? Larry Hryb (@majornelson) August 23, 2017
UPDATE: Service was restored around 3PM AEST, over five hours after it went down.
Xbox Live should be working normally now! If there are any further questions, ask away. We're here for 2 more hours.

— Xbox Support (@XboxSupport) August 23, 2017