Gamescom is generally the last major hurrah for new games and indie titles to make a splash before the holidays and, this year, the release of the next gen consoles. COVID-19 forced the event to go virtual, but as always, the German convention had plenty to reveal.
The big showcase came in the form of Gamescom Opening Night Live, a new showcase led by industry veteran and long-time MC Geoff Keighley. There were plenty of announcements in the lead-up, though.
Pre-reveals included the return of classic IP Turrican. Developers Mediatonic announced they would be showing off content for the second season of Fall Guys, and Bethesda announced that the upcoming campaign expansion for DOOM Eternal would be revealed. Call of Duty: Black Ops Cold War was revealed hours before Gamescom Opening Night Live, showing a ton of reflections, high quality models, and some starring performances.
A string of publishers also announced "digital booths" — basically chances for press, influencers and the public to sample the demo builds that would have been available in Cologne had COVID not intervened. Others planned their own virtual press conferences, like Aerosoft, a publisher focusing exclusively on simulation games, and the physical distributors of Microsoft Flight Simulator in Europe.
Two separate showcases were also scheduled for the weekend Australian time, the Future Games Show and a gamescom Awesome Indies showcase. The latter will be debuting more gameplay from AWAY: The Survival Series and the first look at Wonder Boy: Asha in Monster World.
A big reveal ahead of the Gamescom showcase was fresh gameplay from Ratchet & Clank: Rift Apart, one of the headline games for the PlayStation 5. Rift Apart didn't have a release date when it was first shown off, but the extensive gameplay trailer promised to be a strong technical showcase for the PS5, particularly given Insomniac's talents with Sony hardware in Spider-Man and the Ratchet & Clank reboot.
Star Wars: Squadrons gameplay was promised, along with footage from Destiny 2: Beyond Light, Spellbreak, Wasteland 3, Little Nightmares 2, The Sims 4, Chorus, Scarlet Nexus, Crash Bandicoot 4, LEGO: The Skywalker Saga, World of Warcraft: Shadowlands, Mafia: Definitive Edition, Age of Empires 3: Definitive Edition, and Crash Bandicoot 4.
The official pre-show was scheduled to begin at 3:30am AEST, with the official Opening Night Live reveals kicking off from 4:00am AEST / 6:00am NZST / 2:00am AWST.
Some games couldn't wait for the pre-show, however. Remothered: Broken Porcelain announced its brand of mystery/horror would be unveiled soon. Frontier Developments also announced a Switch version of Jurassic World Evolution: Complete Edition with a trailer and a Facebook page, the latter of which was later taken down.
With every ticking moment, the menacing mystery of the Ashmann Inn draws closer. Join us for Gamescom 2020 and get your next look at Remothered: Broken Porcelain. pic.twitter.com/EdYyMZgJjG

— Remothered (@remotheredgame) August 27, 2020
Not all the news was good, however. The makers of Evil Genius 2: World Domination announced the game would be delayed into the first half of 2021, citing the impact of COVID-19 on development. But there were some nice surprises as the evening wore on: Bubble Bobble is getting a sequel, and fans of the Monty Python series and their spin-off video games would have something to look forward to in Procession to Cavalry.
An Update On Evil Genius 2: World Domination pic.twitter.com/wZDOg6LasI

— Evil Genius (@evilgenius) August 27, 2020
As the Opening Night Live pre-show rolled on, we got more of a look at games like Quantum Error and Scarlet Nexus. Geoff Keighley added that "there are some really big updates" on major games, but the show was going to focus more on existing games and titles coming out soon, rather than unannounced games having their first reveal.
DiRT 5 also showed off some fresh gameplay, starting with a look at its upcoming Playgrounds mode. I've messed around a little with this earlier in the week, and you can think of it a bit like the Snap Map version of DiRT 5.
Players get access to a "budget" of resources within a confined stadium or arena space, and you can create whatever gymkhana session, point-to-point race or Smash Attack (where players have to drive through a certain amount of boxes). DiRT's Vampire multiplayer mode returns too, which is basically tag with cars.
Jurassic World Evolution's Switch trailer then played as the final "reveal" before Opening Night Live officially began.
Geoff Keighley began the show by promising "a couple of surprises along the way" as well as Fall Guys: Season 2 and the Ratchet & Clank: Rift Apart extended gameplay demo. Call of Duty: Black Ops Cold War would be the first title.
Dan Vondrak from Raven explained how Cold War was set in 1981, and how the game was a direct sequel to Black Ops. As for the player choice and freedom, Cold War will have character customisation with their own name and military background, as well as non-linear choices in some gameplay missions. "Some of those choices earlier in the game .. will actually shape the ending of the game," Vondrak said.
A new Black Ops Cold War scene then played, talking about an attack on the West arranged by the spy responsible for stealing information — rumoured — from the Manhattan Project.
???????????????????????????? ????????????????, ????????????????????????????, ????????.

???????????????????? ???????????????????????? ???????????????????????? ???????????? ????.????. ???????????????????????????????????? ???????? ???????? ???????????????????????????????? ???????????????????????? ???????? ????????????????????????.#???????????????????????????????????????????????????????????? pic.twitter.com/tuLUDKMNxC

— Call of Duty (@CallofDuty) August 27, 2020
The President — shown as a supremely well rendered Ronald Reagan — then entered the room, talking about approving the Black Ops team's last mission.
After that, we got the first look at Unknown 9: Awakening. It's a game from Reflector Entertainment, the first game from Assassin's Creed and Far Cry 2 writer and director Alexandre Amancio and Guy Laliberté, the creator of the Cirque du Soleil circus company.
DOOM Eternal's campaign mode was next. The gameplay trailer showed off a few new enemies and environments, and was titled The Ancient Gods: Part One. It'll be out on October 20 across all platforms.
Bioware's Casey Hudson also tuned in to provide an update on what's happening with Dragon Age 4. It wasn't a gameplay reveal as such, but more a behind the scenes video talking to the developers while showing off some Dragon Age 4 concept art.
The lead writer on Dragon Age 4 then spoke about telling a story about "what happens when you don't have power". Another associate producer talked about motion magic technology, and there was also a small snippet of placeholder abilities and actions taking place on a dummy map.
And by the way: Solas is back.
And then Christopher Lloyd came back … to introduce Surgeon Simulator 2. Which is launching today on the Epic Game Store.
Not done with the weird, the next of the show's game announcements then followed with a live-action trailer of someone entering an abandoned warehouse. After discovering a generator and turning it on, we finally then got a .. trailer for a The Walking Dead x Bridge Constructor cross-over. It'll be due out sometime this year.
Next up was a return of Sam & Max from developers Happy Giant. More details were promised in a follow-up stream later in the Gamescom show.
After a brief plug, it was time for World of Warcraft: Shadowlands, the entrance of WoW's afterlife. The reveal showed off one of the MMO's upcoming covenants via an animated short, of which there'll be four.  The short was a very different style to most of Blizzard's cinematics, and focused on Uther's journey to Bastion, which you can basically think of as the underworld's Stormwind.
The full animated short isn't out yet, but you can see a part of it just below. As for Shadowlands itself, Blizzard announced it'll be released on October 27, 2020. Shadowlands is also playing around with ray-tracing now, which I'm fascinated to see actually working on an MMO of this scale — and age.
The next major reveal was pitched as a "universe" that is coming to gaming for the first time — and then we saw some Warhammer creatures. And a Warhammer character riding a dragon.
It was Warhammer Age of Sigmar: Stormground, coming out in 2021 from Gasket Games. Crash Bandicoot 4 was up next, cutting to a trailer of Crash just walking around Cologne and fist bumping people and then breaking into Cologne's empty Koelnmesse convention.
The whole teaser, which didn't make a lot of sense, was meant to tease Flashback Tapes, a new level type for Crash 4. They're a back in time to the '90s when Cortex was testing on Crash and Coco. They're pitched as side-scrolling puzzle levels that the player has to work through, with Keighley saying he'd played a demo of those levels a few weeks prior.
"Players have to collect the flashback tapes in the levels themselves … to pick them up they have to reach the level without dying," a Toys for Bob producer said. Once you get the tapes, you'll unlock access to these special levels.
A new Outriders trailer with a "Holiday 2020" release day followed, although no new gameplay or info followed. Hyper Scape then had its own action trailer, again just promoting the game's recent release. That was followed up by a Captain Tsubasa: Rise of New Champions hype trailer, which launches later this week.
Necromunda: Underhive Wars got a quick hype reel of its own — that game is out on September 8 — before Tuxedo Labs' Teardown got a world premiere. It's an interesting game that's about making hte perfect heist by, well, tearing down the world as you see it and creating the most efficient path to where you need to go.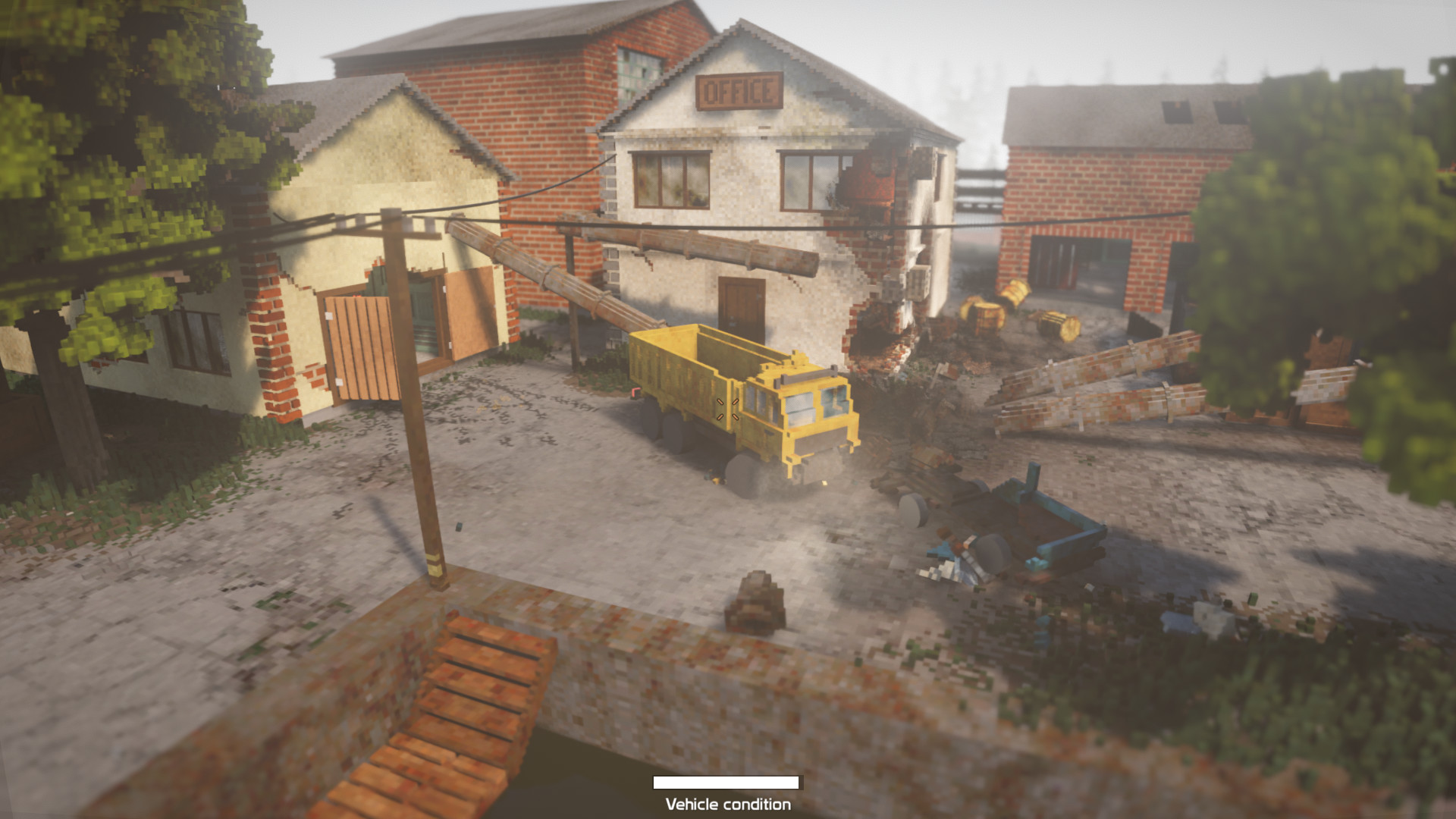 Little Nightmares 2 then showed off first-look gameplay, with the game due out February 11, 2021.
WWE 2K Battlegrounds, which looks like it'll be less buggy than the last few WWE 2K releases. It's out on September 18. A string of awards for games that hadn't been released was next, which finally led into the new gameplay from Motive Studios' Star Wars: Squadrons.
The gameplay showed off one of the singleplayer missions, starting with a very brief shot of Carrie Fisher as the iconic Princess Leah. The mission was very much a recap of events up until the point of Squadrons, and there was a tagline at the bottom saying "Footage representative of VR Gameplay".
The mission was from the Imperial side of the campaign, where the player has to extract Agent Thorn from an outpost behind enemy lines. It's an escort mission of sorts, and Squadrons will have debriefing moments with NPCs between missions.
Star Wars: Squadrons, as before, is out on October 2 for PC and consoles. The Sims 4 also is getting a Star Wars makeover, with Journey to Batuu.
Like, there's actually Sims walking around a Star Wars cantina. And lightsaber fights. I'm not entirely sure what's going on here. But your Sims can equip their own lightsabers from September 8.
In a galaxy far, far away, deep into the Outer Rim, the world of Batuu awaits your Sim. The Sims 4 Star Wars Journey to Batuu Game Pack is available September 8! Create your unique #TheSimsxStarWars story: https://t.co/OrpnA7VfUK#JourneyToBatuu pic.twitter.com/t5npF4Fmfh

— The Sims (@TheSims) August 27, 2020
The next gameplay came from 12 Minutes, the top-down interactive thriller about a game that continues on a 12-minute loop as the player tries to unravel the mystery. Still no release date, but it will be coming out for Xbox One and Xbox Series X.
Some Godfall gameplay followed — a very, very short snippet of gameplay. Warframe got a new trailer for their latest expansion, Heart of Deimos. We've played some of that already and it's … well, it's weird. It commits, which is to Warframe's credit, but the horror bent is certainly a flex.
A flashy trailer featuring a ton of mechs then played for Override 2: Super Mech League, which looked really sick. More info about the robot brawler can be found here — it's still out in December 2020, apparently.
New footage for Mafia: Definitive Edition was up, showing Tommy's introduction to the family. No release date, but pre-orders are supposedly open. (Update: It's September 25/September 26 Australian time, but the date just wasn't included in the new footage. Thanks, Johnny Topside!)
Much more interesting, however, was the turn-based strategy shooter that followed. Games revolve around 25 second time loops, with players changing the timeline from round to round. It's called Lemnis Gate, and it's out early next year. More info on the Steam page here.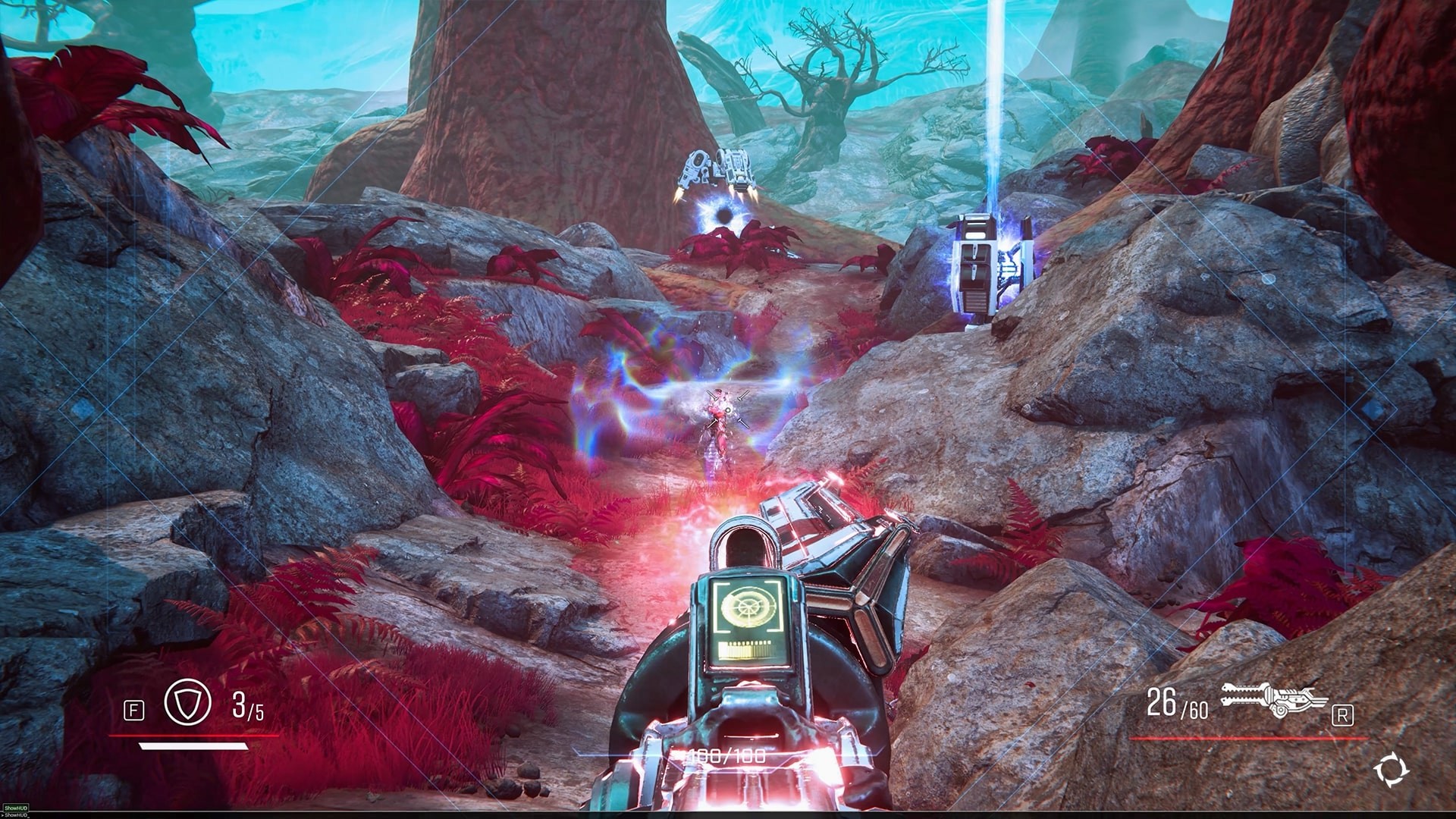 Here's a useful bit from the official description:
You have 25 seconds to execute your action, be it blasting an enemy, manoeuvring your operative, or setting up your next move. After all players have taken turns, the next 25-second round begins. Now you'll face what has happened while setting up what will happen. Each of the five rounds is your chance to alter the timeline as past, present, and future converge.
Sounds pretty good. LEGO: Skywalker Saga followed, and it had a quick shot of LEGO Pod Racing! But also porgs stealing Luke Skywalker's cloak, which was pretty funny. I've always admired how silly the LEGO games are.
LEGO: The Skywalker Saga won't be coming any time soon though — it's aiming for an autumn 2021 release.
Bonus release for Switch fans. Struggling is a physics-based co-op platformer about controlling the arms of a squishy character. That was followed by the Age of Empires 3: Definitive Edition release date — more info on that can be found here — and new trailers for Project Cars 3 and the next Man for Medan game.
The first gameplay for Chorus — not the Australian musical adventure, but the ray-traced space adventure shown during the PS5 reveal — was up next. It's a strong space dogfighting vibe with a lot of dodge rolls, and it's still out sometime in 2021.
Next up was the Fall Guys Season 2 content drop, with Mediatonic revealing some of the new mini-games and costumes. The levels have a medieval theme, and naturally there's some witches, dragons, knight costumes, and more.
Fall Guys: Season 2 will be out in October.
A trailer for Wasteland 3 followed. That's out this week and available on Xbox Game Pass, if you have that.
It was then time for the first look at the VR reboot of Medal of Honor, Medal of Honor: Above and Beyond. Pitched by Respawn head Vince Zampella as weaving in the experiences of WW2 veterans, the trailer featured some classic moments like the Normandy landing, working with the local French resistance, and sending grenades through delivery tubes.
It's due out sometime this year. As far as VR experiences go, this looks pretty neat.
You can see the full Gamescom trailer from the Oculus page below. Really, check it out.
After a lengthy dev interview, which confirmed that Medal of Honor: Above and Beyond would also ship with multiplayer later this year, we got a new trailer. It was the spell-slinging battle royale Spellbreak, which then said it was launching on September 3, despite Geoff Keighley prefacing the trailer by saying it would be launching today.
Spellbreak is coming out on PC, PS4, Switch and Xbox, although PC users will have to go through the Epic Games Store.
Factor 5 then followed with a follow-up for one of Germany's most famous titles, Turrican. The return of Turrican was announced earlier in the week. Factor 5 worked on the original Amiga port of Turrican.
Destiny 2: Beyond Light's Gamescom trailer was next up, with all the contrast and high neon effects that you'd expect Destiny 2 to have. Lot of icicles and things breaking into pieces in this trailer.
Perplexingly, Cyberpunk 2077 then won "Best PlayStation Game" for the next award, which kind of tunes how silly convention awards can be sometimes.
Next up was the full Ratchet & Clank: Rift Apart extended gameplay trailer.
The trailer started with Ratchet and Clank chasing down Dr. Nefarious, quickly switching into the game's Shatterbomb. The first thing about the trailer was the amount of detail and debris around the level, particularly when boxes and collectibles are destroyed.
Ratchet tries to fix matters by shooting Dr. Nefarious's weapon, but it only results in destabilising reality. It also triggers the rift-switching portals.
Another tidbit of gameplay was how Ratchet's pistol levelled up after doing a certain amount of damage, separate to an XP bar that fills up in the top-left of the screen. Orange rifts seem to be ones that will only transport you within a level, going off the in-game prompts.
The gameplay then went into the frequent bouncing between rifts that was seen in the original PS5 reveal. It wasn't a functionally different sequence of gameplay to what was shown off earlier this year, but it was a broken, uninterrupted segment of gameplay.
In a follow-up dev interview, two Insomniac developers described how the haptics in the PS5's DualSense controller would work. Throwing the Shatterbomb causes the haptics to fade enough as the bomb projectile gets further away from Ratchet. One example was the game's double-barrelled shotgun, which can be fired in single mode by pulling the trigger half way, or double-barrelled mode when pulled all the way. The game is a standalone adventure, but canonically comes after the Ratchet & Clank 2013 game. There also won't be any loading screens throughout, although that doesn't mean there won't be some loading taking place during transitions.
As for a release date, the Insomniac developers wouldn't give a specific release date, but they said it would be released "within the PlayStation 5's launch window". What precisely that means isn't hugely clear, but safest bet is within the first three months of the console's release.