---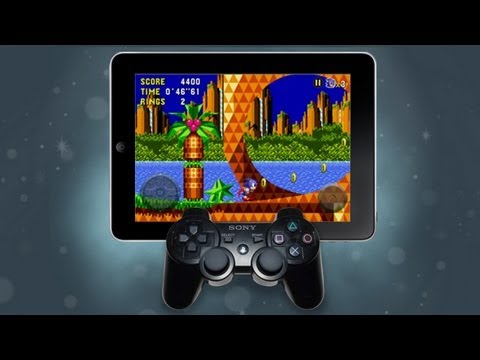 The iPhone and iPad are fantastic gaming devices, but a lot of games still try to emulate gamepads with onscreen buttons on the touchscreen, and it just doesn't work that well. Fortunately, a jailbreak app called Blutrol lets you turn a handful of different gamepads into controllers for any game with touchscreen buttons. Here's how to set it up.
---
In 2010 Razer introduced the Onza, an Xbox 360 controller with enough extra bells and whistles to get it banned from Major League Gaming tournament play. Expect the same treatment for the Sabertooth, a refinement of the Onza that adds even more bells while removing select whistles.
---
On October 21 Power A makes a bid for the blossoming Android game controller market with the MOGA, the innovative game pad/phone dock I've been pretty excited about since its announcement earlier this year. Now that I've had a week alone with the MOGA I'm still enthusiastic, but the unit's success hinges on much than performance.
---
While the race to create a universal game pad controller for Android devices is in full swing, Apple has time and time again refused to give a controller solution the go ahead, until now. The Duo Gamer is the first officially-sanctioned game pad for the iPod, iPad and iPhone, but there's a catch — it works exclusively with Gameloft games.
---
Creating convenient game controllers for mobile phones and tablets is a big thing. Black Powder Media's iMpulse is a tiny thing. The keychain game controller / key locator is looking to Kickstarter as a sort of early release program.
---
Android gamers craving unified console controls have been following the progress of Power A's ambitious MOGA controller solution since its debut at E3 2012. Come October 21 it's time to stop following and start playing.
---
Ever since I discovered you could use two Nintendo 64 controllers to play Goldeneye, I wondered what it would look like if two were fused together, like some insane, failed science experiment. Thanks to a modder named Clarky, this dream has become an absolute reality, and it's far from the ungodly abomination I expected — it actually looks bananas.
---