At Kotaku, we independently select and write about stuff we love and think you'll like too. We have affiliate and advertising partnerships, which means we may collect a share of sales or other compensation from the links on this page. BTW - prices are accurate and items in stock at the time of posting.
It's been less than a week since the Nintendo Switch Lite was announced but there's already a pricing war for pre-order sales available. While Nintendo was offering the new release for $329.95, it seems retailers are doing what they do best: undercutting the bejeezus out of Nintendo for our benefit.
Amazon Australia
Harvey Norman
You can nab yourself the handheld in all three colours: turquoise, yellow or grey, if you're feeling a bit normcore.
The Nintendo Switch Lite has just been announced and, if you've been holding out for a new Switch under $300, I've got bad news.
Read more
Amazon's pre-order price guarantee means if any retailers manage to crack the $288 mark, Amazon will match it and take off a further $10, which is pretty outstanding.
While the Switch Lite doesn't offer all the fun of the big daddy Switch (like the actual display 'switch-ing' feature), you can still pick up this model for cheap to enjoy all the great games Nintendo have to offer.
The Nintendo Switch Lite will be unleashed on Australians on 20 September.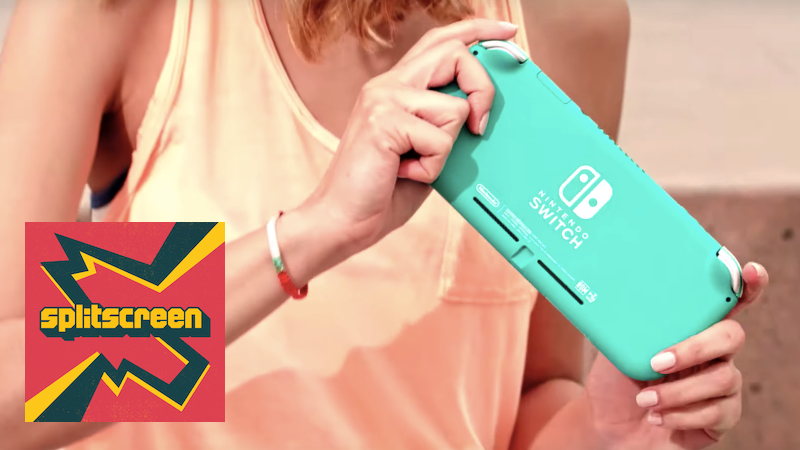 Remember the Nintendo 3DS? Enjoy that while you can, because after the Nintendo Switch Lite comes out, the 3DS will be erased from all of our collective memories. OK, not really, but the Switch Lite does look nifty. On this week's Kotaku Splitscreen, we talk about playing Switch games while lying in a hammock and also the cool limited edition 3DSes we bought for no reason.
Read more