Last week, Hearthstone pro Ng 'Blitzchung' Wai Chung sparked a PR nightmare for Blizzard. During a livestreamed interview following his victory in the game's Grandmasters tour, the player yelled "Liberate Hong Kong! Revolution of our age!" prompting Blizzard to rescind his winnings, ban him from the game, and even cut ties with the commentators involved.
The community response was swift and damning. By attempting to protect its business interests in China, Blizzard has now alienated a chunk of its audience — in the wake of Blitzchung's ban, copycat protests sprung up, fans threatened boycotts across the studio's entire portfolio, and Overwatch hero Mei has been co-opted as a symbol of the protests.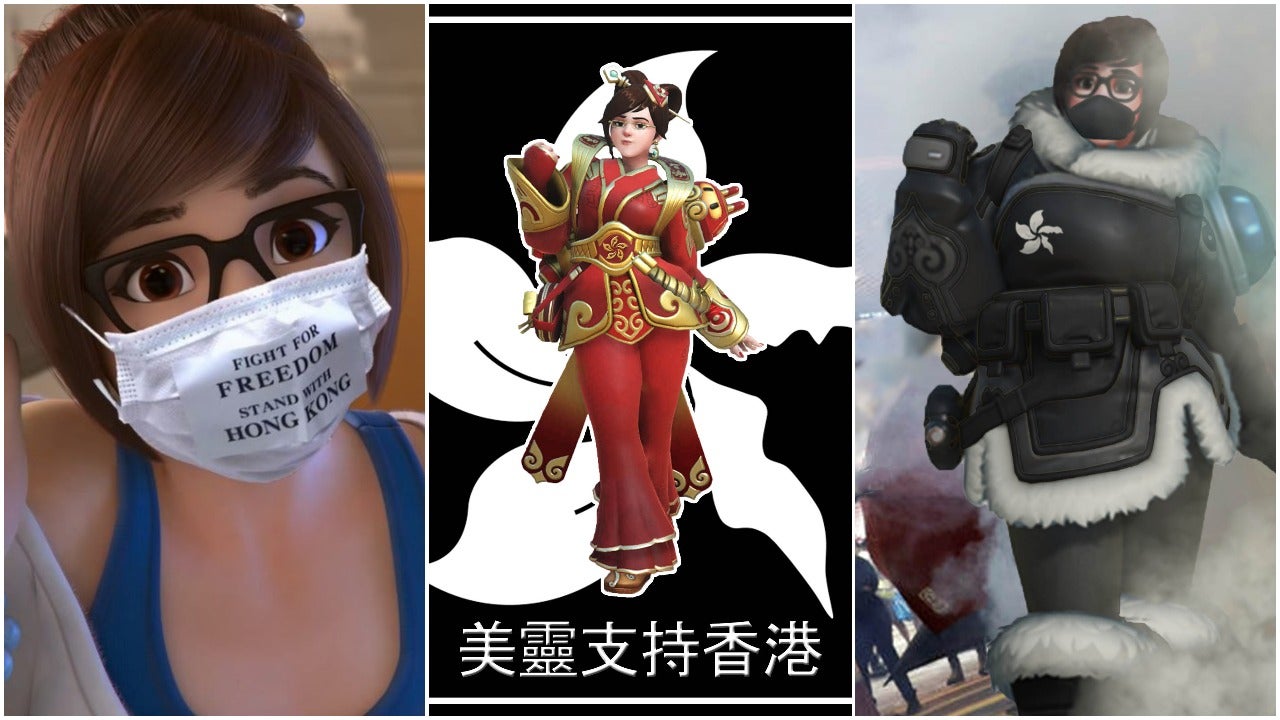 After Chung "Blitzchung" Ng Wai called for the liberation of Hong Kong, Blizzard suspended the Hearthstone player and withheld any prize money. The decision has been widely criticised. Fans have now started posting images of Overwatch hero Mei supporting the Hong Kong protests as a show of solidarity.
Read more
But while all eyes are currently on Blizzard and Hong Kong, they may soon turn to Riot and Berlin. The world championships of the studio's world-spanning MOBA, League of Legends, get underway in the German capital this weekend. But while it already promises to be a momentous tournament, the current climate could turn Summoner's Rift into the next political battleground.
In order for a game to get official access to the multi-billion dollar Chinese market, it needs to be published in China. In order to do that, it needs a Chinese publisher – none of which are more influential than Tencent. The giant entertainment firm has shares in more game studios than I could hope to name, but a few are particularly pertinent here; Tencent owns just under five per cent of Blizzard, and 40 per cent of Epic Games. In the case of Riot, however, Tencent owns the whole thing, purchasing 93 per cent of the company in 2011, and sealing the deal with the remaining 7 per cent at the end of 2015.
The publisher is more closely intertwined with the Chinese government than any similar entity in the West. In order to publish anything in China, a company needs the approval of the State Administration of Press and Publication, and Tencent is the way in, a gateway to potentially massive audiences whose attitude to in-game spending is far more lax than their Western counterpart. The problem that Blizzard and other western publishers now face is that, while Tencent offers a beneficial business opportunity, it also represents a clear link to the same government its players are currently protesting.
That's not great news for Riot. The outrage at Blizzard's actions has spilled over into the wider gaming community and, while games like Overwatch and Hearthstone are currently at the centre of the furore, the studio's Chinese owner hasn't gone unnoticed. Some players are calling for a boycott of all Tencent-funded titles but, with Worlds looming, a boycott could be the least of Riot's concerns.
Blizzard has shown an inability to keep its community in-line even in its own studio livestreams over the past week. Riot, by contrast, is about to open the doors on one of the world's biggest esports tournaments. Thousands of fans will fill stadiums across Europe, while millions more will watch on streaming services. The online community can be hard enough to keep a lid on at the best of times, but when an opportunity to take such an easy shot at the villain of the moment presents itself, I can't imagine fans won't take it.
For many, dropping a meme in Twitch chat will be a matter of personal amusement rather than political protest, but Riot has another obstacle to overcome. Worlds 2019 will play host to three teams from China as well as three from the LMS — the region which represents Macua, Taiwan, and Hong Kong. The clash between China's Fun Plus Phoenix and the LMS's J Team on the first day of the tournament is unlikely to become a geopolitical flashpoint, but the unfortunate timing of the situation isn't likely to be lost on many of either teams' fans. Riot has already had to clarify that it hasn't banned commentators from using the full name of regional third seed Hong Kong Attitude, suggesting tensions are running high within the production team. Quite how it plans to deal with a full studio audience, and the opportunities for political statements that represents, remains to be seen.
And where does it go from there? I'll be astounded if there's no hint of protest over three weeks of live broadcast, and the internet loves a meme. If one fan manages to sneak something contentious into a broadcast it could become part of League of Legends for years — the game has plenty of characters inspired by Asian culture that could become its own 'Protest Mei', and the community already exhibits a penchant for holding onto years-old jokes that mean nothing to newer players.
The bigger concern, however, is what the coming weeks and months might mean for esports as a whole. Let's be explicit about this: Riot is Chinese-owned in a way that Blizzard simply is not. The real drama at LoL Worlds will be the tension between elements of the audience and playerbase who want to use the occasion to highlight their views on Hong Kong, and a company that is already bricking itself at the prospect.
It raises a hundred future possibilities. What will Riot do to try and keep tabs on potential protesters, and how will Blizzard fare during the next Overwatch League broadcast? What will Epic do during the 2020 Fortnite World Cup? Will the outrage spread to Activision's Call of Duty League? Esports broadcasts are about making fans feel like they're there in the room, but now developers have the impossible task of squaring that ideal of audience participation with the reality of jeopardising billion-dollar deals and access to the entire Chinese market. Through no fault of its own, Riot could soon find itself shaping the future of online broadcasting as we know it.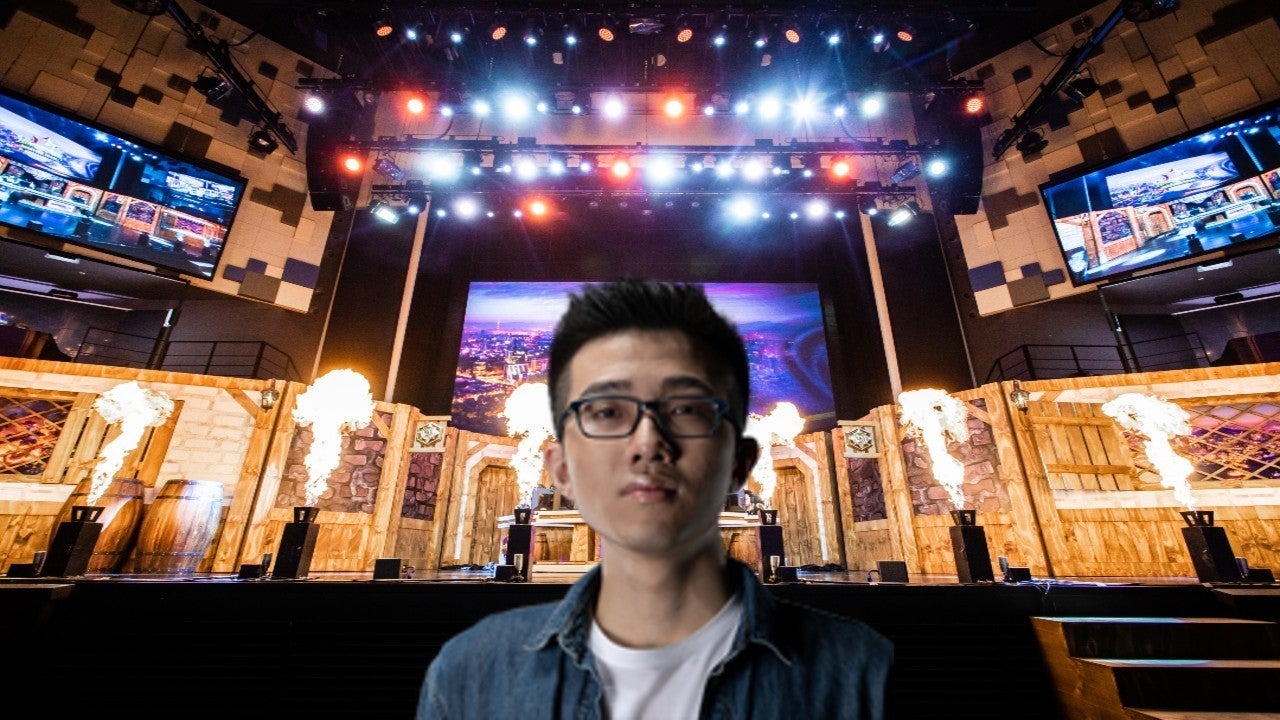 After a week of controversy surrounding its decision to boot Hearthstone pro Chung "Blitzchung" Ng Wai from a tournament and suspend him for a year for delivering a pro-Hong-Kong message during an official broadcast, Blizzard has finally made a statement about the situation. It plans to allow Blitzchung to collect his prize money after all and reduce his suspension.
Read more