I'm deathly curious to know how everyone's post-apocalyptic Australia Post experience has been.
Everyone's propensity for dealing Death Stranding's brand of gameplay was always going to differ. The kinds of moments Kojima likes to create have a lot of downtime in between, and that was always going to be a little divisive.
But, for the most part, it seems like people have been happy to go along for the ride.
Death Stranding is finally out next week. And the first, and most important, thing you should know is that it's primarily a multiplayer game.
Read more
The review embargo for Death Stranding is finally up, which means I'm now allowed to talk about the genuinely disturbing tale of what the hell all those babies are for in Death Stranding, and how they got there in the first place.
Read more
My progress in the game has stalled — family issues meant I didn't get anywhere near as much time with the game pre-release as I would have liked, and when the initial embargo lift I had to fly out to Blizzcon, so my progress has stalled. My fiancée and I also just gifted an old TV to her parents, but haven't gotten around to fixing the living room up just yet. I could play Death Stranding on a monitor, but it doesn't seem right, so the game's been on hold for me.
I'm still looking forward to going back, especially since I've gotten through that initial opening slog. But what about yourselves? Where are you with the game, and how have you found it so far?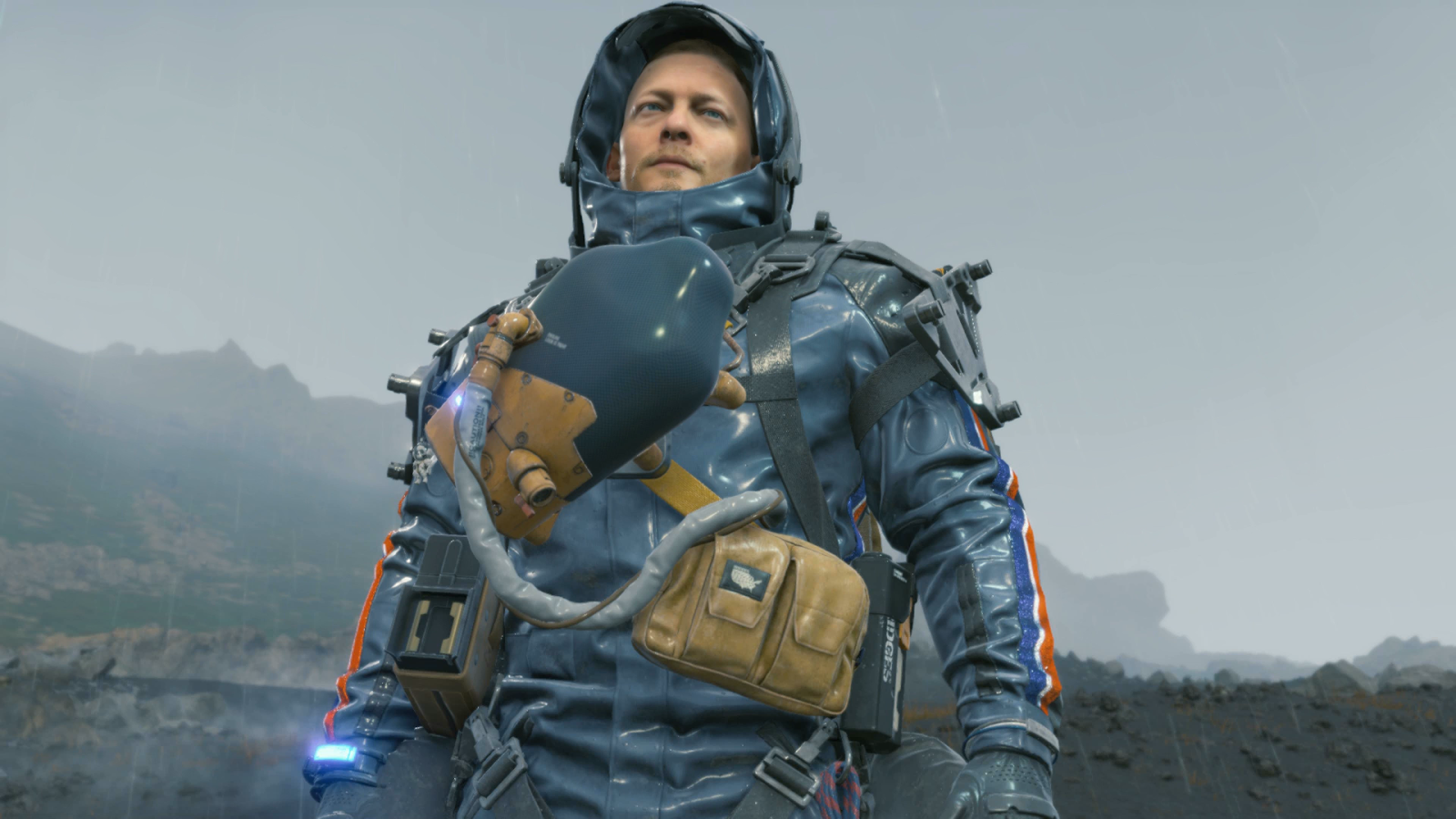 I've already laid out some Death Stranding tips alongside my coworker Tim Rogers. Travel light; build structures in smart places; have an extra pair of shoes. One tip stands above them all, though: Do not get sidetracked at the start of the game. Death Stranding drops players into a large world to complete tons of deliveries, difficult affairs where you trek through ghost-infested territory and cross raging rivers. Just like you shouldn't mess around too long in Dragon Age: Inquisition's Hinterlands, you really should complete Death Stranding's first two chapters quickly.
Read more