E3's a lot more complicated this year. Sure, the event we know as E3 2020 was officially cancelled, but all the announcement and showcases you know and love haven't been. Sort of. Here's all the local dates and times to mark in your calendar.

This post has been updated since its original publication, most recently to include The Escapist Indie Showcase on June 12 Australian time.
IGN's Summer of Gaming – Starting June 11 6:30am AEST
This event will feature new game announcements, interviews and gameplay from publishers and developers like 2K Games, Square Enix, EA, Devolver Digital and more. There's a bunch of showcases planned across a two week period and you can view the full line-up here. Note the dates and times currently shown have not been updated since the event was rescheduled, but the list does give a good idea about the sheer scope of the event.
The schedule will begin with a charity livestream, but from 6:30am AESTon the Thursday, there'll be a string of new games from Funcom, Fabraz and Merge Games:
Unannounced Classic Revival (Merge Games)
Unannounced Game (Fabraz)
Unannounced Game (Funcom / The Outsiders)
Unannounced Games (Arcade1Up)
Beyond Blue (E-Line Media)
Chivalry 2 (Torn Banner Studios and Tripwire Presents)
Dual Universe (Novaquark)
Pathfinder: Kingmaker (Deep Silver)
Voidtrain (Nearga)
Wasteland 3 (Deep Silver)
Werewolf: The Apocalypse (Nacon)
GTFO (10 Chambers Collective)
Mortal Shell (Cold Symmetry)
Observer: System Redux (Bloober Team)
Second Extinction (Systemic Reaction)
Yakuza: Like a Dragon (SEGA)
In the days afterwards, there'll be more footage from Spellbreak, Iron Oath, Samurai Jack: Battle Through Time, 13 Sentinels: Aegis Rim, Everspace 2, and more.
Freeplay – June 10 through 14
An Australian festival, 2020 will mark Freeplay's 16th year of highlighting indies, alternative and experimental video games. The five-day festival will be held exclusively online this year, with the keynote being delivered by Bahiyya Khan, creator of the FMV game HOURS.
The Escapist Indie Showcase – June 12, 4:00am AEST
A collaboration between GOG and The Escapist website, the indie showcase will feature over 70 indie titles in total. It'll be followed up by two days of interviews and discussion, but for most people, the main interest will be the Direct-style premiere video on June 12 Australian time.
It'll kick off at 4:00am AEST / 6:00am NZST / 2:00am AWST, just before the grand PS5 showing later that morning.
Sony's PlayStation 5 Showcase – June 12 6:00am AEST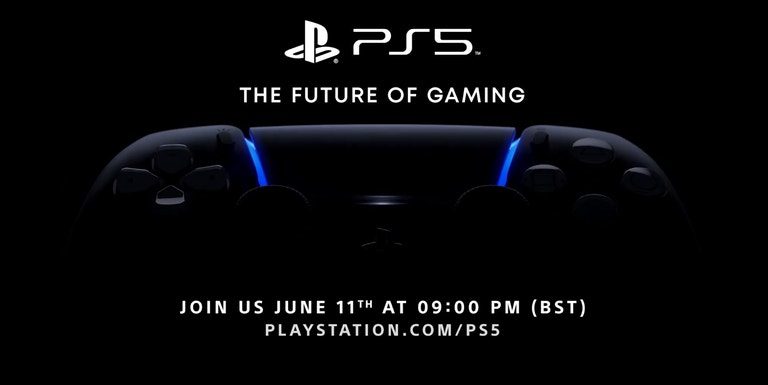 After initially cancelling the livestream, Sony announced recently that their showcase of games would air at 6:00am on June 12 Australian time.
The showcase will air be shown at 1080p, 30fps, with Sony saying this "eased the show's production process during a time when many of our team and developers are working from home". The publisher also recommended everyone listen to the livestream with headphones, if possible:
"There's some cool audio work in the show, and it might be harder to appreciate if it's pumped through your phone or laptop speakers."
You can watch the livestream below.
Guerrilla Collective – June 14-16 at 3:00am AEST / 5:00am NZST
Guerrilla Collective is a multi-day showcase focused on indie and mid-sized studios hosted by Kinda Funny co-founder Greg Miller. It was originally due to run across June 6 to 8, but the Black Lives Matter protests convinced organisers to push the event back a week:
— Guerrilla Collective (@GuerrillaCollec) June 5, 2020
Some of the studios attached to it are 11 Bit Studios, makers of Frostpunk, Larian Studios, makers of Baldur's Gate III, and Versus Evil, the people behind The Banner Saga and Pillars of Eternity II: Deadfire. The folks behind Disco Elysium will also be there. Is it too much to hope that an expansion is already in the works?
PC Gaming Show – June 14 at 5:00am AEST / 7:00am NZST
A one-off broadcast that sounds like it will take place during the larger Guerrilla Collective event, this year's PC Gaming Show will once again be hosted by former StarCraft pro Sean "Day9″ Plott and esports broadcaster Frankie Ward. Usually these play out as a bunch of people casually sitting around a couch demoing games from all different genres. Big,, unexpected announcements are rare, but the PC Gaming Show can be perfect for hearing fascinating insights about passion projects from the developers themselves.
The show was originally scheduled for June 7 Australian time, but has since been pushed back to June 14 as a result of the ongoing riots in the United States.
Future Games Show – June 14 at 7:30am AEST / 9:30am NZST
Scheduled to run after the PC Gaming Show, the Future Games Show was another event postponed as a result of the turmoil in the United States. Running Sunday morning Australian time, the showcase will feature "a mixture of exclusives, deep dives and developer interviews", featuring console, mobile and "streaming games of 2020".
Steam Game Festival – June 16 through 22
Technically part of Keighley's Summer Game Fest, I wanted to break out the Steam Game Festival separately since this is actually when demos for some of the games unveiled at the various events will become playable. As the name suggests, the demos go up on Steam. This year Microsoft will also be part of the event, suggesting that demos for some of its first-party games could potentially go live at this time as well.
EA, Play Live 2020 – June 18 at 9:00am AEST / 11:00am NZST
Traditional EA Play events let members of the public play demos and mingle with influencers, but this year's showing will obviously be online. The publisher hasn't revealed what will be on display, but between EA Access coming to Steam sometime this year and Anthem 2.0 currently in the works, EA has plenty to talk about.
Day of the Devs – June 23 at 1:00am AEST / 3:00am NZST
The Game Awards and iam8bit are partnering with Double Fine on a digital Day of the Devs event showcasing indie games and "larger scale projects." The first leg of it will be in late June, followed by another on July 21. Both will feature the likes of studios such as The Behemoth, Sabotage Studio, Team17, thatgamecompany, and Tribute Games and include gameplay previews and new indie game debuts.
Sega, New Game+ Expo – June 24 at 1:00am AEST / 3:00am NZST
Sega is joining with Koei Tecmo, Nis America, and a bunch of other publishers from Japan and North America to share new game announcements, interviews, and gameplay demos in a digital showcase it's galling New Game+ Expo. Hopefully we'll catch a glimpse of an interesting JRPG or two. The entire thing will stream over on Twitch.
CD Projekt Red, Night City Wire – June 25 at TBD
The makers of Cyberpunk 2077, originally supposed to come out in April, announced a livestream all about the now-upcoming game. Who knows what it will include? More celebrity cameos perhaps? Or maybe a Switch demake with an accompanying Amiibo? Whatever CD Projekt Red announces, hopefully it's not another delay.
Ubisoft, Move Forward – July 13 at 5:00am AEST / 7:00am NZST
Rather than sticking to the E3 timeframe from prior years, Ubisoft's replacement event will take place in July. The publisher is still calling it an "E3-style showcase" though, and says it'll include reveals of new games. In addition to finding out more about Assassin's Creed Valhalla we will hopefully get a release date for Watch Dogs Legion. It was originally set to arrive in March but Ubisoft delayed it until sometime before April 2021.
Microsoft, Xbox 20/20 – July, TBD
We already got a look at some of the games coming to Microsoft's next-gen console in early May, but that was just the first in a series of monthly events showcasing the company's plans. While there will be one in June as well, Microsoft hasn't said anything about it. Instead, the company's promoting its July event, where it will focus on its upcoming first-party games. Microsoft went on a shopping spree in 2018 and now has 15 in-house studios working on new games for the upcoming Xbox Series X console. One of them is Halo Infinite, set to come out this fall and long overdue for some gameplay footage. Meaning, real gameplay footage.
---
Other events coming in the next few months are Devolver Digital's annual E3-adjacent press conference, which is still in the works but doesn't have a date yet, and boutique physical game publisher Limited Run Games' press conference, slated for June 9 at 8:00 a.m. AEST.
Sony will also be revealing the PlayStation 5 and its games line-up sometime soon, although the original event scheduled for June 5 has since been indefinitely delayed. Expect a new date to be announced soon.
Other publishers like Square Enix and Warner Bros. haven't confirmed any individual digital replacement events yet (but may be involved in IGN's Summer of Gaming and Summer Game Fest respectively), while Bethesda previously stated it would not be holding a digital showcase in June.