Is it a model? Is it a game? No! It's the CryEngine 3 being used as an industrial design tool! And it looks amazing.
---
So, Unreal Engine 4 has had its time in the sun, but Epic's not the only company selling its tech to third parties. The following video showcases in-development games using Crytek's CryEngine 3 and while not as insanely detailed as Epic's demo, the variety of titles (and their visuals) is impressive.
---
Whether or not you like the Crysis series, it's hard to argue against the fact they look rather pretty. The CryENGINE is a pretty spectacular piece of kit and this demo, presented by Crytek's Sean Tracy takes us through some of the engine's latest features.
---
First Deus Ex, then Dishonored… dare we dream that first-person stealth isn't just coming back, but it's coming back better than ever?
---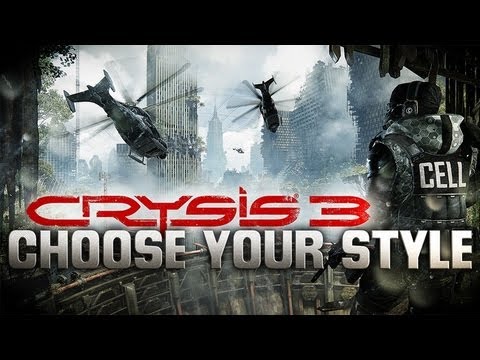 This newest look at Crytek's bow-wielding first-person shooter gives viewers the option to see what it looks like you take on enemies sneakily or jump in with guns blazing. The threequel set in a New York overgrown with apocalyptic levels of vegetation comes out next year for PC, PS3 and Xbox 360/
---
Have gaming visuals reached a plateau? They're definitely not making the revolutionary strides they once were — say, when normal mapping hit — but we're still seeing some fantastic improvements, such as faster, higher-quality anti-aliasing techniques and more efficient shader revisions. These screenshots, posed in CryEngine 3, show that developers are still plugging away at making games look even more real… but would you call them "CG" quality?
---