Late last week word began to circulate that the PC version of Grand Theft Auto V was in big trouble because "Rockstar never wanted to release a PC version." This led irate fans to, among other things, hack a marketing firm's website. Rockstar, however, says our precious PC version is safe and sound.
---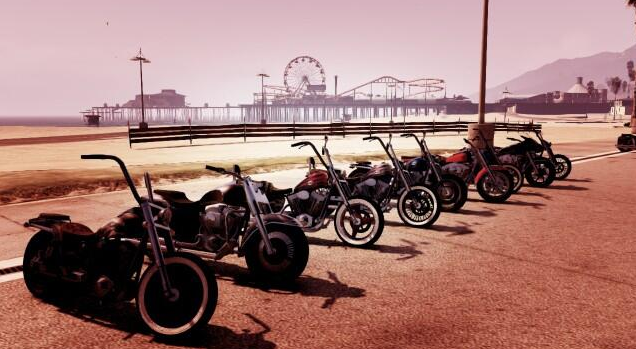 ---
Nine months after release and Grand Theft Auto V is still pregnant with ridiculously impressive stunt potential. In the latest from Nomad Union, absolute insanity happens.
---
The world of GTA Online is a violent and unforgiving place. It is a realm of meaningless deadly violence — like Watford high street on a Friday night. Other players just want to shoot you or steal your stuff, or shoot you and then steal your stuff. They rampage through the city streets committing acts of unprovoked misanthropy. It is like some sort of disturbing psychological experiment – the kind of thing Stanford professors may have set up in the '60s. But people are doing this for fun every day. People just want to kill strangers and drive their cars off cliffs. It's human nature.
---
Until now the next-gen/PC GTA V didn't really interest me all that much but if it includes this first person mod I will be in there like a shot.
---
---