Editor's note: The mysterious figure known as Superannuation digs through the Internet to find secrets companies don't want to announce yet. All of what Superannuation finds is available to the public. Are these true gaming secrets? Or are they gaming red herrings planted to throw Superannuation off? Read on…
---
---
Rockstar released three new character trailers for its latest game in the Grand Theft Auto series. Up top is "Radio Ga Ga" by Queen to go with Michael's debut.
---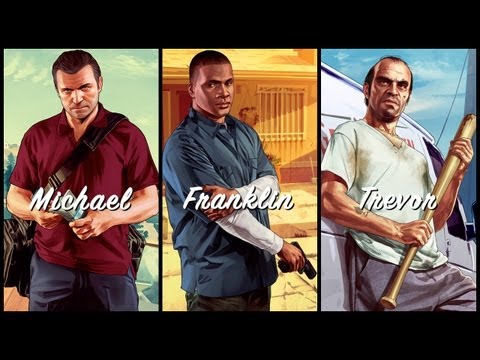 Rockstar promised new trailers for Grand Theft Auto V today, and here they are. Meet Michael, Franklin and Trevor, the game's three protagonists.
---
The best part about punching someone out and stealing their car in GTA, aside from the fact that stealing virtual cars is fun, is the radio stations Rockstar put into the game. Now, Rockstar is being extra-amazing and putting all of those soundtracks onto Spotify and iTunes for your listening pleasure.
---
---
This weekend, Kotaku posted images of a new mural going up in downtown Manhattan. The unfinished mural seems to show the yet unrevealed Grand Theft Auto V box art. Impatient people decided they couldn't wait for the mural's completion, so they finished it themselves.
---
Looks like Rockstar is building a big ol' Grand Theft Auto V mural in downtown Manhattan. It could hint at box art for the upcoming open world game — Rockstar built a similar mural to show off GTA IV's box art back in 2007 and that "RP" on the bottom left sure looks like the ESRB's "Rating Pending" symbol.
---
---