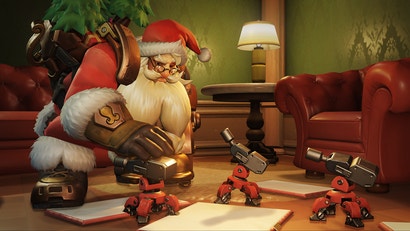 Christmas is the time for getting properly rotund, and for many, properly wasted. And as is tradition, those two things are often best followed up with a bit of video games.
I'm looking forward to a ton of board games over the coming weekend. I've been sitting on Gaia Project for a little while, lacking the spare four hours to dump into that initial "how do the rules work" playthrough. Fallout: The Board Game has been on my mind after the 30 hours I've put into Fallout 76.
I've also been sitting on a special Alexa-powered board game, When in Rome. That could be interesting, for a whole bunch of reasons. I'll have more to say about that over the Christmas/New Year.
On the video game front, I've been eagerly waiting to spend some time with the following:
Battletech
Shadow of the Tomb Raider
Forza Horzion 4
Divinity: Original Sin 2 (I'm so close to finishing my dumb playthrough)
Metro: Last Light Redux (because of Fallout 76)
Final Fantasy 15 (although you'll hear more about that today)
Shadow of War
Christ. That's a lot to carve through.
What are you looking forward to playing over Christmas?