E3 is back, but as an all-digital event. Many of the industry's biggest players are following suit, turning to digital presentations to relay the spree of trailers, updates, reveals, and "just one more thing"s to the masses. Here's what we know is coming.
Editor's Note: This post has been updated with new info about Netflix Geeked Week, Day of the Devs, Summer Game Fest, and more.
Guerrilla Collective – June 5, 1:00am AEST and June 12, 1:00am AEST
Guerrilla Collective will return this year for not one but two Saturdays in June, showing off more than 80 games from studios like Innersloth, 505 Games, and All In! Games. The first showcase will be followed by the Black Voices in Gaming series, dedicated to spotlighting games made by Black creators or starring Black protagonists. The second showcase will be followed immediately by the Wholesome Direct event. You'll be able to stream it all via Guerrilla Collective's Twitch channel.
Battlefield 2021 Reveal – June 10, 12:00am AEST
Battlefield isn't officially part of E3 per se — EA Play won't be held until July this year. The official reveal trailer is above, but more gameplay will be shown off as part of the Microsoft showcase, but if you're wondering what the brand new game mode will be, you'll have to wait for EA Play next month.
Day of the Devs – June 13, 4:00am (but an hour or two later)
The Double Fine/iam8bit-led indie showcase is back again this year. Around 20 indie games will be shown, including Axiom Verge 2, Despelote, Road 96, Garden Story, soup pot, Behind The Frame, Asobu, Vokabulantis and more, according to announcements from the individual studios.
Thursday, don't miss #DayOfTheDevs as part of #SummerGameFest Kickoff Live! A look at more than 20 indie games curated by @iam8bit and @DoubleFine pic.twitter.com/tJnzVvhWHd

— Summer Game Fest – LIVE Today! (@summergamefest) June 8, 2021
Day of the Devs always has some good titles, so if you're getting up for Summer Game Fest, try and move the alarm half an hour forward so you can catch this show as well. It's not entirely clear yet how the Summer Game Fest and Day of the Devs will interact; Day of the Devs could kick off first, it could feature later on in the show, or it could be a whole separate show depending on how things are structured. We're not sure yet, so for now, just assume Summer Game Fest and Day of the Devs are a couple.
Summer Game Fest – June 11, 4:00am AEST
Last year, Geoff Keighley kicked off the inaugural Summer Game Fest, a months-long show of appreciation for the ouroboros of video game hype. For the most part, this meant slapping a Summer Game Fest logo in front of partnered streams, lending the promotional muscle of Keighley's apparatus to already existent events. (In July, Summer Game Fest made more than 70 demos of indie games available on Xbox.)
In an announcement on May 20, Geoff Keighley said this year's show would begin on June 10 with "more than a dozen" world premieres. "You'll have 20 or 30 games together in this one big show," he said in an interview with VGC.
It's official: #SummerGameFest returns LIVE starting on Thursday, June 10.

This year the fun begins with KICKOFF LIVE! a big world premiere showcase show with @weezer performing, Day of the Devs w @iam8bit and more!https://t.co/Hp7WuLrjXk pic.twitter.com/8QBhEeGXUl

— Geoff Keighley (@geoffkeighley) May 19, 2021
The official show begins at 4:00am AEST on June 11 for Australians, according to the official website. So far, it's believed that Gearbox will showcase a brand new title (undoubtedly a small teaser indicating more will be shown off at Gearbox's presser on June 13) and the Evil Dead game will get some billing.
You can watch the official Summer Game Fest show below.
Netflix Geeked Week  – June 8-12, 3:00am AEST
Netflix's Geeked Week has been running external to E3; we already had the news that Yoko Kanno would be returning to compose music for Netflix's Cowboy Bebop live-action series, and more info on the latest Stranger Things season.
But Netflix has more plans for the gaming space, although it's more likely to be spin-offs of games rather than new video games themselves (although Netflix absolutely has plans to do that in the future). We know the Cuphead anime is overdue for a teaser, and Netflix has already confirmed that Resident Evil: Infinite Darkness — and a metric ton of anime — will get revealed too.
GEEKED WEEK Day 4 is about celebrating all things animation! get ready for Masters of the Universe, Resident Evil: Infinite Darkness, Godzilla: Singular Point, and a whole lotta anime coming your way TOMORROW at 9am PT. pic.twitter.com/4VtgecQNjb

— Netflix Geeked (@NetflixGeeked) June 10, 2021
Each day of Netflix Geeked Week has a theme. Friday will be all about animation, and it's expected that Saturday morning Australian time will have a gaming focus. Will we get a second season of the Dota anime? More Witcher season 2? Extra documentaries? More Castlevania? Assassin's Creed? Probably.
Koch Primetime – June 12, 5:00am AEST
New Event Added – Friday, June 11, Noon PT / 3 PM ET. #SummerGameFest pic.twitter.com/xPTrBNSdrO

— Summer Game Fest – LIVE Today! (@summergamefest) May 28, 2021
Koch Media, one of the brands under the ever-expanding Embracer Group, has announced that they'll have a conference of their own on June 12 Australian time.
Koch Media includes publishing labels like Deep Silver, titles such as Biomutant, the new Timesplitters, and the Saints Row franchise. The group also recently signed a co-publishing deal with Starbreeze for PAYDAY 3, but with that game not scheduled for release until 2023, it's unlikely they'd have much to reveal on that front. Still, Koch Media and the Embracer Group have quickly become one of the biggest publishers in the world: in November last year, the company bought out Mad Head Games, 34BigThings, Flying Wild Hog, pinball wizards Zen Studios, Nimble Giant Entertainment, Silent Games, A Thinking Ape Entertainment, IUGO Mobile, 95% of Quantic Lab, Purple Lamp Studios and Snapshot Games.
And that was just for November. Embracer Group also acquired Aspyr, Gearbox Software and Easybrain this February, with all three companies enjoying a combined value of more than $US2 billion. And that's after having already bought companies like Saber Interactive, Coffee Stain Holding (which includes the publisher of indie games like Valheim), Bugbear Entertainment, New World Interactive and 4A Games.
In short, expect Koch to bring a lot of titles to the table.
IGN Expo – June 12, 6:00am AEST
IGN's own expo had a string of new reveals and announcements, ranging from the first showing of titles like Alex Kidd In Miracle World DX, new Chivalry 2 footage, pre-beta gameplay of Second Extinction, the remake of XIII, Foreclosed, and plenty more. The outlet's showcase ran over multiple days, alongside the conferences of other major publishers. This year, however, IGN Expo will only run on the Sunday (Australian time).
Wholesome Direct – June 13, 3:00am AEST
Twee indie showcase Wholesome Direct will return, organiser Wholesome Games announced in March. The idea behind Wholesome Direct is simple: present a slate of chill, low-stress games as a sort of antidote to the loud, bombastic games that tend to define these affairs. It'll run just before the Ubisoft Forward conference, if you're keen to wake up early.
#WholesomeDirect returns on June 12 at 1pm ET! ???? We'll have new game reveals, exclusive footage, and even games that will launch *during* the show! And thanks to our pals at @GuerrillaCollec, @Twitch, @IGN and @GameSpot, Wholesome Direct will reach even more players this year ???? pic.twitter.com/NGy9TrSWyd

— Wholesome Games (@_wholesomegames) May 12, 2021
Ubisoft Forward – June 13, 4:00 am AEST
Ubisoft's big summer press conference, Ubisoft Forward, will land on the first day of the E3. So, what might the French mega-publisher reveal? At the moment, Far Cry 6, Rainbow Six Quarantine, and Rider's Republic don't have release dates. Ubisoft's big three map games from last year — Assassin's Creed Valhalla, Watch Dogs: Legion, and Immortals Fenyx Rising — all have expansions in the wings. And that's to say nothing of the other venerable franchises under Ubisoft's umbrella. Maybe this is the year we finally get a new Splinter Cell?
Something short to note here: Ubisoft Forward will have an hour-long pre-show starting from 4:00am AEST, with the "proper" show beginning from 5:00am AEST. The pre-show usually has a couple of announcements for Ubisoft's smaller titles, or roadmap-type reveals, so if you just want the best stuff, tune in from 5:00am.
Devolver Digital – June 13, 6:30am AEST
Possibly the best tonic after whatever Ubisoft has to offer is the anti-E3 conference, Devolver Digital. Previous Devolver conferences, apart from occasionally referencing video games, have been manic as all hell. They're always the best moments of E3 for just how much they take the piss out of everyone else, like that time Nina Struthers fired a gun into the air because professional game journalists wouldn't stop clapping, or that time they released a bootleg version of their own games.
As the years have worn on, Devolver's pipeline has grown a ton. Boomerang X, Death's Door, Weird West, Shadow Warrior 3 are all expected to get some love, as well as more unannounced games.
Gearbox Software – June 13, 7:00am AEST
Are we finally getting that Tiny Tina spin-off? We'll know this Sunday, when the Gearbox showcase officially goes live. It'll be a half-hour show with everything that Gearbox has been working on. The Wonderlands game is obviously going to get top billing, but Gearbox always has a couple of interesting indie games on the side, so chances are we'll see those as well.
The Gearbox E3 Showcase will go live from 7:00am AEST on June 13. I hope you like a busy Sunday morning.
Our own Randy Pitchford will be joining us during our big E3 moment! We are excited for @duvalmagic to help us share everything that Gearbox has been busy getting its hands into! The Gearbox E3 Showcase will be on Saturday, June 12 at 2pm PT/5pm ET/10pm BST! #E32021 pic.twitter.com/e5Vx3UM4Cq

— GearboxOfficial (@GearboxOfficial) June 7, 2021
UploadVR – June 13, 8:00am AEST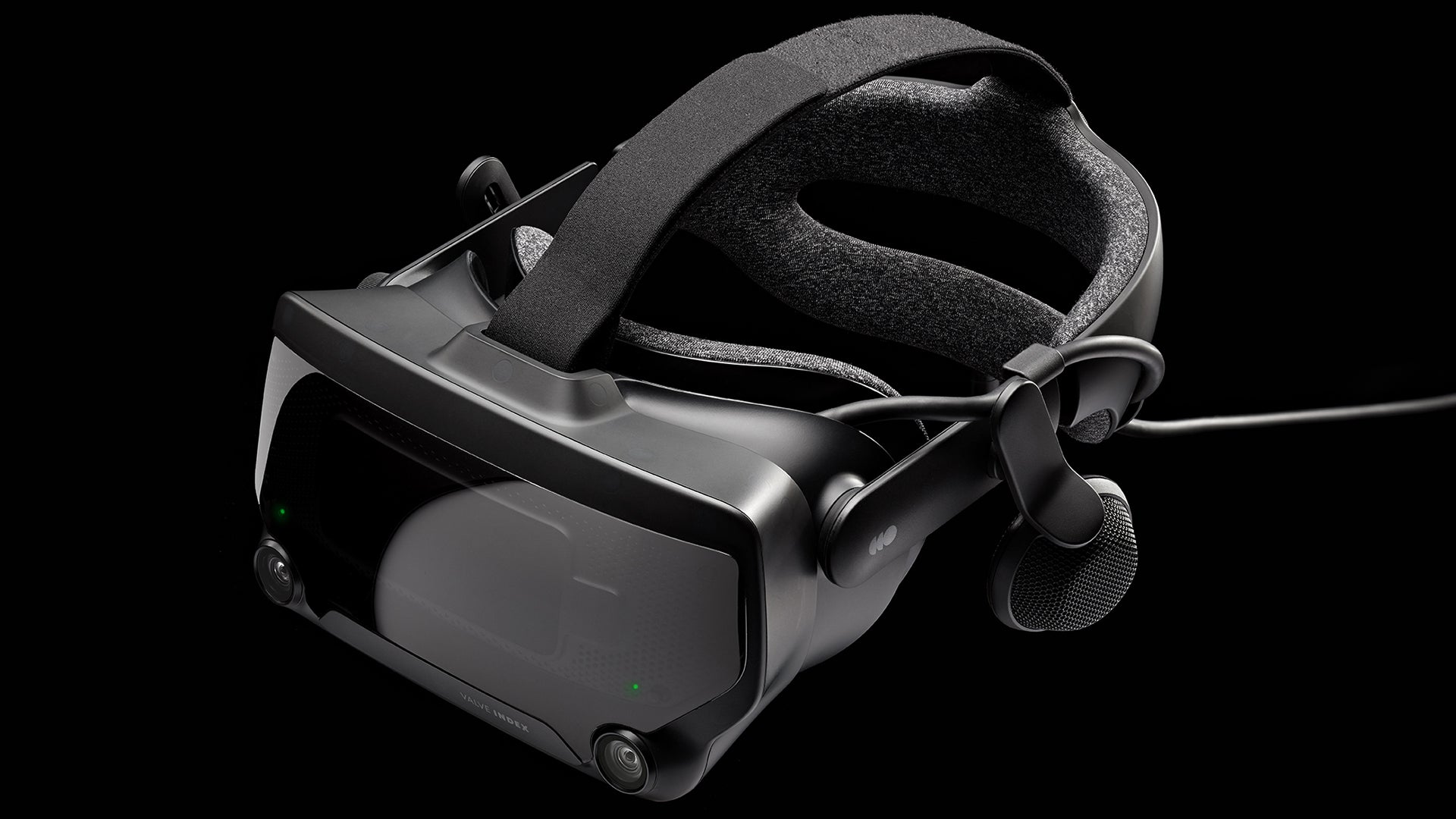 The digital VR conference returns, although there's one huge caveat: there won't be any Oculus Studios games shown off this year. The first party Oculus games have been some of the better hits for VR users, and we already know that Resident Evil 4 is getting re-released as an Oculus Quest exclusive.
Still, that doesn't mean Facebook's VR games won't show up at E3 in some other way. Onward 2 is already in development, and there's Ubisoft's VR efforts (not mentioning the recent Far Cry game at Zero Latency). The organisers announced that they would have some content for all VR platforms, however, and it'll be good to see a bit more on the PSVR front too.
NetEase/24 Entertainment – June 14, 2:30am AEST
We're still waiting for some firm details on this one, but what we know is that 24 Entertainment has an early slot on the Monday. It's likely to be all about Naraka Bladepoint, a 64-player battle royale that some people are calling "Sekiro Fortnite", which is both amazing and horrifying.
If you're just as confused by that description, the official gameplay trailer below should … well, it's not likely to help. It does look awesome, although it make take you a while before it becomes clear that the game is actually a battle royale. There's some proper sorcery bullshit in the game as well, and what looks like massive Oni floating around the map that you and your teammates can attack together.
Also you can transform into an Oni yourself? There's just a lot going on with this one.
Naraka Bladepoint will be shown off for 10 minutes during the conference, which is actually being held by NetEase according to a press release that went out to media on Wednesday morning. We don't know what else NetEase has in store for the show at this point.
Microsoft/Bethesda – June 14, 3:00 am AEST
If you're keen to see whether or not we'll finally get a glimpse of Starfield, the joint Xbox-Bethesda conference is the place to be. It'll kick off from 3:00am AEST on Monday, June 14 for Australians, and will run for 90 minutes according to the Xbox Wire blog.
It'll feature "everything you want to know about the epic gaming lineup coming out of this partnership, the incredible games coming to Xbox this holiday, upcoming releases on Xbox Game Pass" and more, apparently. We should also get more clarification on games that were previously confirmed for 2021, like the upcoming Xbox launch of Microsoft Flight Simulator. We're also expecting something from Starfield, although not a whole lot, as well as more from Age of Empires 4.
Square Enix Presents – June 14, 5.15am AEST
Square has finally announced Square Enix Presents, the return of Square's showcase after E3 2019, will take place after the combined Bethesda/Microsoft conference. Last time around, Square's event ran for a full hour, although this time around it seems like it'll be a bit shorter.
Here's some of what to expect, as per Square's release on June 4:
The world premiere of a new game from Eidos–Montréal
An exciting update on BABYLON'S FALL
Details about Marvel's Avengers Expansion: Black Panther – War for Wakanda and updates on upcoming in-game events
A deep dive on Life is Strange: True Colors and a first look at Life is Strange: Remastered Collection
I'd love to see another Deus Ex game — Square can't have missed the hype around Cyberpunk and all the positive comparisons people drew to Mankind Divided and Human Revolution. But it's possible that Eidos Montreal could go back to the Tomb Raider franchise, having worked on Shadow of the Tomb Raider with Crystal Dynamics. Whatever it is, we'll know more real soon.
Warner Bros Games / Back 4 Blood – June 14, 7:00am AEST
The Warner. Bros Games presentation is Back 4 Blood, there is not a separate event.

— Summer Game Fest – LIVE Today! (@summergamefest) June 4, 2021
Bit of a weird one this. While Warner Bros has plenty of games in the pipeline – the Harry Potter RPG would make perfect sense for an E3 environment — the organisers of the Summer Game Fest have confirmed that only Back 4 Blood, the Left 4 Dead spiritual successor, will be shown off this year.
I mean, that's all well and good: more Left 4 Dead or anything like it is great. And it makes sense for a lot of the Marvel/DC games to be shown off at their own convention, or something more comics-related. Back 4 Blood is currently scheduled for release on PC and major consoles on October 12.
PC Gaming Show + Future Games Show – June 14, 7:30am AEST
This year, PC Gamer's PC Gaming Show will air as part of a very long double-header. The show, usually headed by Sean Plott and Frankie Ward, already has one big special reveal: the organisers have revealed that Valve will make an announcement about Steam at the end of the show.
What could it be? We don't know yet, but the event will run for 90 minutes flat and will have 37 different trailers. Expect a lot of indies and very PC-like PC games; Mechwarrior 5: Mercenaries is listed as one of the headline sponsors, for instance.
Future Games Show – June 14, 9:00am AEST
Hosted by Troy Baker and Laura Bailey, the Future Games Show generally has more of a focus on indies and smaller titles. This year's showcase will have 40 games from publishers including Team17, Private Division, SEGA, XSEED and others. Coming off the back of the 39 games in the PC Gaming Showcase, that means we're going to have to cover 79 separate games in the space of three hours. Great stuff.
Take-Two Interactive – June 15, 3:15am AEST
The official timing for the Take-Two Interactive Panel (E3's words) was only announced early Wednesday morning. It's on the quarter hour, with the blockchain studio Mythical Games following up almost an hour later.
Take-Two hasn't formally announced any details about their showcase: the timing only came out from E3's official broadcast schedule. So we don't know if it'll be more about NBA 2K22, something to do with the future of GTA 5 or GTA 6, or other projects that Take-Two has in the works. The publisher has announced plans to launch 93 games over the next 5 years, so there's stuff in the pipeline. The studio apparently still has the rights to the Oni and Myth games too, although I wouldn't bet on seeing either of those announced.
E3 2021 Indie Showcase – June 15, 5:00am AEST
This is another surprise from the E3 broadcast schedule. It seems to be a show that's being run by the IGDA, and it'll be interesting to see what titles come out of the showcase that weren't part of the Guerrilla Collective double headers, the Freedom Games showcase (which is immediately after at 5:30am), the INDIE Live Expo that ran before E3, Devolver's slate of indie games on Sunday morning, the indie segment in the Microsoft/Bethesda showcase, or the indies that'll undoubtedly get pride of place in Nintendo's Direct on Wednesday.
Freedom Games – June 15, 5:30am AEST
Indie publisher Freedom Games is a first-time presenter at E3 this year. It won't be the largest of any of the E3 conferences, but we're expecting footage from several games in total, including Cat Cafe Simulator.
The publisher's Steam page notes that To The Rescue!, Dark Deity, Anuchard, Monster Outbreak, One Lonely Outpost, Coromon and Slaughter League are all due out this year or next, so it's likely we'll see some of those games as well.
CAPCOM – June 15, 7:30am AEST
Capcom's formally announced their plans, and to absolutely no surprise, it'll include some Monster Hunter. The show will run just before Razer's keynote on the Tuesday morning and will run for about half an hour, according to the official E3 schedule.
Capcom's announced four games will get definite pride of place: Resident Evil Village, Monster Hunter Rise, Monster Hunter Stories 2 and The Great Ace Attorney Chronicles. It's likely we'll see a couple of other titles or DLC announced alongside those, and there's always more arcade packs that Capcom could surely publish on the Switch.
But they're the main four to gear up for. It'd be neat if we got a Dragon's Dogma sequel, some Mega Man or even just a look at the next Capcom game to get an absurd movie spin-off. Surely it's time to start casting for Lady D to get her own Netflix series, right?
Razer Keynote – June 15, 8:00am AEST
Funky accessories maker Razer is holding its first ever E3 keynote this year, and we can expect it to be one of the brightest and flashiest presentations of the show. The press release for this event promised "innovative hardware" and "best-in-class technology", so it'll be exciting to see what exactly Razer has planned.
It'll take place online here so you can easily tune in to see what Razer will attach RGB lights to next.
Nintendo Direct – June 16, 2:00am AEST
We finally have word on another Nintendo Direct! It's an E3 miracle. At this 40 minute showcase, we'll get a brand new look at 40 minutes of upcoming games for 2021 and beyond. Given all those pesky rumours, we may also be seeing the Switch Pro — but nothing is confirmed just yet.
Nintendo Directs are usually a good time, so we can expect some fun surprises during the event. It'll be followed by a Treehouse Live, likely going into more depth about the games revealed.
Bandai Namco – June 16, 7:15am AEST
Who's keen for some anime-arse anime games? Bandai Namco has never failed to deliver on that front, and if we're lucky they might even grace us with a little bit of news about Elden Ring during their E3 showcase, too.
Tales of Arise and Scarlet Nexus should get a showing, with both games due out soon. Supermassive's House of Ashes still has a 2021 release date as well, so I'd be surprised if there wasn't some gameplay and an official release date.
Yooreka Studio – June 16, 8:20am AEST
The only game of note I could find from Yooreka Studio was Isle of Deception, a free-to-play game that's part Werewolf, part social networking, part mini-games, and part detective hunter. It was first released in early access, but the game has since been removed from Steam and was shut down at the end of April. Instead, it's likely the publisher will highlight some of the indie titles they have listed on Steam, like the 3D roguelike platformer Loopmancer. The Shanghai-based developers of Metal Mind also announced they'll be featuring a new gameplay trailer and a developer video as part of E3, so expect that too.
E3 Awards – June 15/16
E3 2021 is set to get a brand new awards show this year, although an exact time is yet to be confirmed.
"For this year's event, we are collaborating with editors at some of the world's leading video game media outlets to create the Official E3 2021 Awards Show, recognising the show's most anticipated games," Stanley Pierre-Louis, president and CEO of the ESA, said in a press release.
Expect it to be a glittering, self-indulgent affair when it airs sometime between June 15 and 16. (Based on Australian time zones, it's likely it'll air early on June 16 for us.)
PAX Online – July 15 through July 18
PAX East, originally scheduled to run in early June, was cancelled and replaced with an all-digital event called Pax Online.
Game Developers Conference – July 19 through July 23
The annual Game Developers Conference will return, but as an all-digital event, nonetheless featuring the same buffet of talks, panels, Q-and-A sessions, and networking events. Fair warning: It's not free, and it sure isn't cheap. Passes start at hundreds of dollars.
EA Play Live – July 22
In a sign of the times for E3 — or rather, organisers ESA — EA has announced that they won't be kicking their EA Play solo event on the weekend before E3 begins. The company announced this week that EA Play Live will begin on July 22 — usually the morning of July 23 for Australians.
EA Play Live is coming back July 22nd. Save the date! pic.twitter.com/qh9OOGhPTm

— Electronic Arts (@EA) May 11, 2021
We're still yet to see anything from the new Skate game, but we should get a heavy dose of Apex Legends and Battlefield 6, even though the latter is being officially revealed in June.
DreamHack Beyond – July 24-July 31
DreamHack Beyond is an at-home, completely virtual interactive experience showcasing the best that DreamHack has to offer. It's a free event that allows you to play, make friends, explore and score exclusive loot.
There's also game demos, cosplayers, tournaments and more.
QuakeCon – August 19-August 21
Bethesda's QuakeCon, typically held annually in Dallas, will once again take place as a digital-only event this year, some time in the middle of August. Details TBA in June. Expect peace, love, and rockets.
GamesCom Opening Night Live – August 24
Despite issues and setbacks in rolling out covid-19 vaccines throughout the European Union, GamesCom, famously held in Cologne, Germany, will be a physical event this year. But the opening ceremony — a marquee event fittingly called Opening Night Live — will be streamed globally. Like last year's event, Geoff Keighley will host. Expect "world exclusives" and "world reveals."